Mac Miller normally doesn't include marquee guest features on his tracks, but decided to enlist Lil Wayne for the cut "The Question"
off his recent mixtape Macadelic. During an interview with Hard Knock TV, the Pittsburgh, Pennsylvania native explained why he wanted Weezy to contribute to his tape and how Mack Maine assisted in making it happen.
"Yeah, so what happened with that was, I'm making the shit and the question I'm working on it and I've never been one for features, I've never had that on my projects. It's never been a part of my career, co-signs and things like that," he said. "But this project, I was like, I really want Wayne on it. I was like, I want him on it. I think that me and him would make a dope song, and I didn't want to get him on some swag shit with him just rapping and talking shit and stunting. My favorite Wayne is introspective Wayne, just talking about some shit. No matter how deep he goes or him slowing down for a little bit and just talking, I was like, I need to do a jam like that."
Mac went ahead and made a song that he thought suited Wayne. He passed it off to Mack Maine, who made the collaboration happen. "So I make him a song and I'm like, this is perfect for him. So I hit up Mack, because I went to their show and he got us all in no problems. I hit up Mack and I was like, I'm not trying to be the dude that bugs you about a Wayne verse, but can I get a Wayne verse?" he said. "And to be real with you, Wayne beat Kendrick [Lamar]. Wayne sent in his verse before Kendrick did, and Kendrick's my motherfuckin' homie, I talk to him all the time. But I always cut up on him that Wayne beat him on getting the verse in on time."
Watch the full interview below, where he also addresses rumors that he's addicted to cocaine.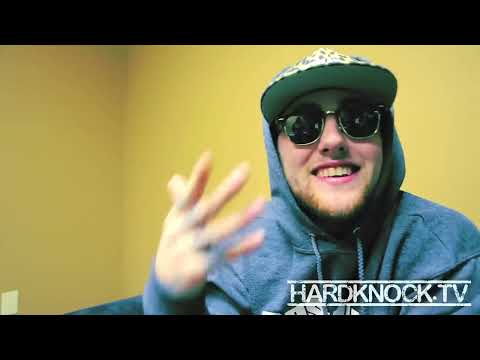 RELATED: Mac Miller Speaks On Possibility Of Signing With A Major With Forbes.com