Lil Wayne has revealed that he wrote an album's worth of love songs titled Devol while in prison.
During an interview with "MTV's Hip-Hop POV"'s Amanda Seales, the Young Money rapper said that the title of the album is "loved" spelled backwards, but fails to mention whether the public will ever hear the project.
"I was also recording an album at the same time called Devol, spelled D-E-V-O-L 'cause that's 'Loved' spelled backwards," said Weezy. "And it's my version of love songs. And what I mean by my version of love songs is meaning they're not saying I love you. It's all material I did when I was locked up."
Birdman most recently announced that Wayne will release I Am Not a Human Being 2 this summer, and that they finished recording their collaborative album Like Father, Like Son 2.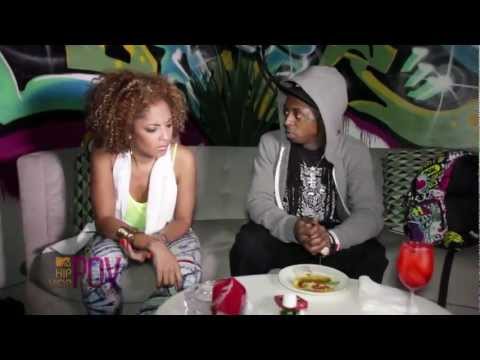 RELATED: Lil Wayne's Entourage Accused Of Attacking Photographer