Odd Future's Earl Sweatshirt joined Tyler, The Creator and Taco during his first-ever interview, with Hot 97's Peter Rosenberg. During the chat, Earl explained what it's like to be back from Samoa after leaving for school in June 2010 and how everything has changed since then.
"I was aware [of OFWGKTA's success] because of the Internet," noted Earl, who said that he was upset to be missing the action – but only at first. "I was, initially. But then I got to fuckin' see that all this shit isn't fun all the time. For instance, the block that we came up on and everything, we were there when no one was there. We were up there everyday like it was nothing. I was up there the other day trying to just skate around, and you fuckin' can't do it, because someone's like…
"Can I take a picture?" added Taco.
Watch the full interview below.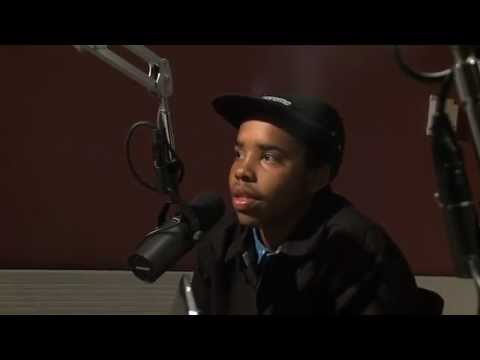 RELATED: Hodgy Beats Discusses "OF Tape Vol. 2" & Earl Sweatshirt