Mobb Deep's Prodigy and Havoc are currently in the middle of recording their eponymous ninth album, but the chemistry is still intact after a few years apart from one another. Speaking with Hard Knock TV, the pair spoke on how getting back into the studio after P's release from prison was seamless and that the incarceration only enhanced their abilities.
"If you haven't ridden a bike in however long, let's say three years, when you get back on, you know how to ride," said Havoc. "The chemistry's always going to be there. We know each other inside out, so it's not like we needed to get to know each other again."
"I would say my time away made me focus more, even for the both of us," added Prodigy. "Maybe just made me think more far ahead, like what can we do best to make sure we've got this longevity for good, like it's not going nowhere?"
Prodigy, who said that he will drop H.N.I.C. 3 soon, also praised Wiz Khalifa and Rick Ross. He claimed that the Maybach Music Group rapper has stepped his pen game up over the past few years and that he sees some of his work ethic in him.
"Rick Ross, Rick is one artist that I got to make this very clear. Rick is one artist who really impressed me within the past three years that I was gone. He stepped his game all the way the fuck up. I'm talking about his pen game. That boy is spitting right now. And we respect niggas like that, because we the type of niggas that's on some longevity shit… That's how people always look at us, and that's how we look at our own careers. Like fuck that, we gotta keep doing that, we ain't no one-hit wonders. So we respect other people when we see that in them, and I've seen that in him, recently."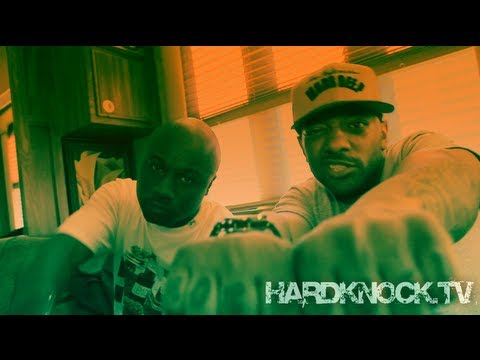 RELATED: Prodigy Recalls Mobb Deep Fans Criticizing Deal With G-Unit Records