Stay in the game long enough to make 19 albums, and you're bound to have a few big name collaborations. In the case of Too Short, he's shared the mic with the likes of Jay-Z, Notorious B.I.G., UGK, Scarface and also newer artists like Dom Kennedy and Wiz Khalifa. On the heels of releasing album number 19—No Trespassing—Short explains his mindset and the responses he's gotten to some of his biggest collabos.
Perhaps one of Short Dog's most unknown collaborations was 1990's "We're All In The Same Gang" by the West Coast Rap All-Stars. For many, it felt like Short was conspicuously absent from a group that included King Tee, Body And Soul, Def Jeff, Michel'le, Tone Loc, Above The Law, Ice-T, N.W.A., J.J. Fad, Young MC, Digital Underground, Oaktown's 357 and MC Hammer. And in a segment that's more reminiscent of "The Ghetto" than "Freaky Tales," Short speaks on both those lost "Same Gang" vocals and the political climate that led up to the Los Angeles riots nearly 20 years ago.
HipHopDX: Having been rapping since the 80's, how does a song like Wiz Khalifa's "On My Level" help in terms of introducing you to younger fans?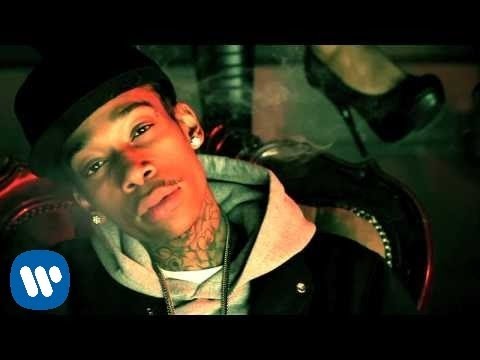 Too Short: I've read a lot of the blogger-type of comments when I did the collabo with Wiz. And the one thing I see that's clear is that there is a whole bunch of kids that might have heard "Blow The Whistle" on the radio or something, but they're not really Too Short fans. It's not really the world that they're in. But since they're Wiz Khalifa fans, they go, "Oh yeah, I heard you on that Wiz Khalifa song." So they know of me, but don't really know about me. And it works both ways. Older people will ask, "What's that song you got with that new kid?" So it kind of brings two audiences together for a moment.
DX: What about some of the bigger-name collaborations? What do you take away from being on an album like Life After Death or Jay-Z's In My Lifetime and Hard Knock Life?
Too Short: I think collabos are a bridge between what I just did and what I'm about to do. And it's like the best bridge, because collaborations are very intimidating. It's like a fight. It's a competition, and you know it going into the studio. It's like, "This motherfucker is about to out rap me. And there's nothing I can do about it. I've got to give it my all." But you see the reaction when everybody's finished, the energy comes into the room, and everybody knows it's a hit. Those kind of collabos are like playing on the all-star team or the Olympics or something. You're competing for the gold, and that's when you bring your best work out. As consumers and Hip Hop fans, we tend to read the CD credits and go straight to the collabos. You're looking like, "I wanna hear what the fuck T.I. did with Jay-Z." And then you go and listen to the rest of the album.
DX: We're coming up on the twentieth anniversary of the LA Riots and I always thought "We're All In The Same Gang" was such a historical collaboration for West Coast Hip Hop. What was the biggest thing you took from that experience?
Too Short: Technically, I did go in there and rap on the track. But I wasn't in the video and I'm not sure if the version I was on ever came out. But I know I was a part of that whole atmosphere.
But I knew all about LA because I grew up in LA. I had probably moved to Oakland about 12 years before the riots. But I spent a lot of time coming back to LA, visiting the family and all that stuff. I was there, and you remember how things were before it happened. It was the same in the Bay Area and a lot of other places.
If you were driving down the street in a nice car—or if there were three or four minorities in the car—you didn't have to be speeding, have bad tags or anything else to get pulled over. It was totally illegal, and it didn't really get any attention until somewhere back on the East Coast some black politicians probably got harassed and gave it a name. You can call it racial profiling or driving while black or whatever. But in LA, it was more than that. It was like a war. I'd be driving through LA, and all through the city, you'd see gangbanger looking dudes. And the police would have them on their knees on the curb, fingers interlocked, face down. I'm sure the city was in shock from the wave of gang violence, but something had to come to a head. Back then, people weren't speaking on how corrupt the police department was because all the scandals hadn't come out yet. But just like you had gangbangers, the LAPD was a gang too and it was going down. They had to shut down the whole damn precinct. Everyone knows that Rodney King wasn't the reason. But that "not guilty" verdict provided the spark.