Atlanta rapper Young Jeezy revealed an interesting bit of news about his most recent album, Thug Motivation 103: Hustlerz Ambition, during an on-air interview with DJ Whoo Kid. According to Young Jeezy, Drake was initially on the earlier version of "I Do" and on top of that Kanye West was originally intended to be on the remix of the song.
"Actually he [Drake] was on the earlier version man," Young Jeezy explained to DJ Whoo Kid. "And I told him I wanted to do a remix with him and Kanye so I was really waiting on the Kanye verse to come back, but then the record was so close to being number one I was like 'Fuck it. I'mma just have to let it go like this.' That mothafucka number one now so I can't do no complaining."
On top of attempting to recruit Kanye West for the "I Do (Remix)" Young Jeezy also revealed that "SupaFreak," his TM: 103 track featuring 2 Chainz, initially featured three verses from Jeezy but one was dropped in order to fit 2 Chainz' verse.
"2 Chainz one of them cats man you know he kinda went through the grind so you kinda gotta respect his grind because he really got out there and got on the right records and made the right records," said Young Jeezy. "The reason why he was my first choice is because those are the types of records he's really been fuckin with lately. And those are the types of records I was doing a lot in the beginning of my career. Now it's like 'Cool, he do them type of records. Let's do one together.'"
Young Jeezy also went on to explain that there will likely be a music video for the "I Do (Remix)" and that it's really a matter of getting everyone together as well as solidifying a treatment for the video.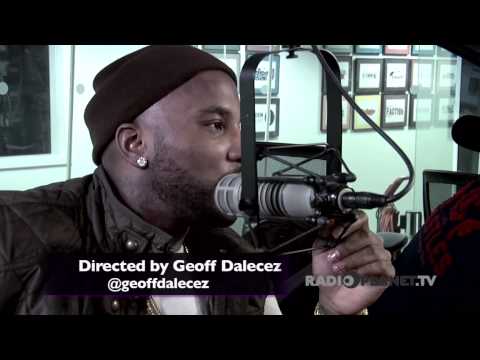 RELATED: Young Jeezy Names His Top Five Rappers, Speaks On Vocal Chord Damage