This Friday February 10, a host of Hip Hop's finest emcees will convene at The Filmore venue in Detroit for this year's "Dilla Day Detroit." Now, one of the D's youngest rising stars Big Sean speaks on the influence that the late Slum Village alum had on his music.
In a recent interview with MysteryChannelUK, the G.O.O.D. Music emcee talked about Dilla's influence on Hip Hop and music in general, saying that he's by far one of the greatest beatsmiths to ever live. Sean also added that Dilla's music holds a personal significance for him, as he grew up idolizing the producer and his Slum Village partners Baatin and T3.
"We're celebrating the life of J Dilla, the legendary and one and only," he said. "[He's] arguably one of the greatest producers – if not the greatest – of all time. You want to talk about somebody who's influenced [music with] such a sound being carried over into too many genres, not just Hip Hop. He was definitely a musician. He brought his artistry to everything, just the way he would sample stuff and flip it. If you ask Kanye [West], you ask Pharrell, you ask any producer you think is the greatest, they'll definitely pay their respects to J Dilla."
He added, "It's an honor for me to represent my city 'cus I came up [listening] to J Dilla, I came up to Slum Village, I came up to those guys. Those guys were my heroes, so to be a part of the new generation [and] to be kicking it here with Ma Dukes [Maureen Yancey] and for her to be introducing Dilla to a generation who may have not heard it like me…I think that's super fresh, introducing him to this new generation and just carrying his legacy on."
Check out the full interview below.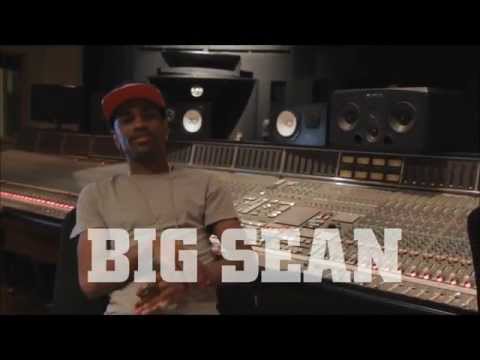 RELATED: Big Sean Announces New Mixtape "FFOE (Finally Famous Over Everything)"