This week's Sunday segment is comprised of three Philadelphia talents and two Brooklyn outfits. All parties share ties to '90s legends, with a golden-era approach to Hip Hop music-making. All acts have full-length product for sale and established audiences that have supported each as they ascend from underground up.
Chief Kamachi – "Chuck D"
Being a fan of Hip Hop has always been an evolving process for me. Remembering each phase of my digging deeper into the genre instantly calls to mind one verse that seemed to kick things off. Ice Cube's first 16 of "When Will They Shoot," Ghost's verse on GZA's "4th Chamber," and Chief Kamachi kicking off Jedi Mind Tricks' "The Deer Hunter." That last selection was the first time I ever heard a verse that literally sounded as dark as the production if you pulled it all away leaving only the acapella. Kamachi rocked double time over mid-tempo production like it was nothing and segued seamlessly from the cosmic and archaic religious references to raw street imagery and tactile descriptions of violence.
It's easy to forget that Kamachi appeared no more than two times on official JMT tracks. Hopefully other listeners followed the same path as me and found loads more gems away from the Army Of The Pharaohs camp. Some personal favorites are "The Best" featuring Guru, "Jim Kelly," "Prince Hall," "Holy Rollers" and this week's brand new "Chuck D." "Chuck D" is as good a Kamachi intro as "The Deer Hunter." There's bar after bar of evocative imagery from America's shameful past to its present day corruption to its doomed future. Find another emcee can zoom backwards from "wiretapped temples" to a "runaway slave in the jungle wearing one shoe" to a "candlelight vigil with Leviathan mother." And it's nice to hear the great Chuck D sampled and cut in between the right kind of rhymes. Sorry, "The Incredible" wasn't so incredible.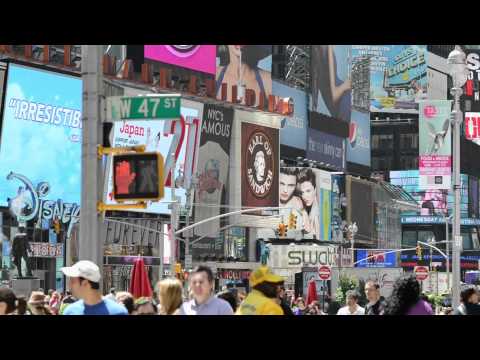 Maffew Ragazino featuring Das Racist – "Jackson Pollock"
Maffew Ragazino has been one of my favorite new school rappers that emerged last year. I have to admit though, I lumped him into the category of "Brooklyn Rap" aka music that I enjoyed, but didn't see much mobility within Rap's versatile soundscapes. Ragazino Sr. really impressed me with this track. "Jackson Pollock" shows what a chameleon he is on the mic. Harry Fraud's rhythmic keys on this cut provide a dope backdrop for some slightly skewed "Frat Rap" with the help of Das Racist. That's another group I totally overlooked until recently, considering I lumped them into the category of "Hipster Rap." While the content of the song is nothing really intense – it's basically about getting "white boy wasted" while the dudes are trying to pick up chicks – it's still fun. The fact that they named the song after a genius artist with a destructive drinking problem is kind of hilarious (as long as they don't drink and drive like Jackson Pollock did). But all in all, it's a cool little cut from a group of guys who all surprised me in their own different ways.I'm glad to know my man Ragazino can do much more musically than I thought, and in the meantime I accidentally became a Das Racist fan. I'd say this track was a success in my book. – Kathy Iandoli (@Kath3000)
Listen to "Jackson Pollock"
by Maffew Ragazino featuring Das Racist
Small Professor featuring Has-Lo – "When The Last Leaf Falls"
I first heard of Small Professor through my hours spent scanning the UndergroundHipHop.com store audio section. As a huge fan of Large Professor, I found Small Pro's name a cross between unoriginal and old-school-respectful (Rev Run came into the game as "The Son of Kurtis Blow"). While my own personal jury might still be out on S.P.'s name, his music-making reeled me in last week, with "When The Last Leaf Falls."
The Philadelphia duo of Small Pro and DXnext alum Has-Lo made a really potent track that seems to be about Hip Hop and life, about surfacing messages of truth. The Professor's beat is very futuristic with a gliding tempo, as Has kicks knowledge about a decaying industry and his love of the listener. This gem appears on the just-released Gigantic, Volume 1, with looks by Blueprint, Guilty Simpson and Reef The Lost Cauze. There's a lot to love about what's going on in Philly Hip Hop right now, and these two artists are just a few of my favorite things. – Jake Paine (@Citizen__Paine)
Listen to "When The Last Leaf Falls"
by Small Professor featuring Has-Lo