De La Soul's Posdnuos recently spoke with HipHopSite.com, recalling the studio sessions for A Tribe Called Quest's "Scenario." During the interview, Pos said that there are still unreleased versions of the tracks in addition to the demo that has leaked, and recalled how the final version came to be.
"Well, funny enough, the one that I've seen that surfaced, I forgot I even made those rhymes. I have a version where I rhyme something totally different," he said. "Once, when Tribe was putting together that record, and it's funny enough, Busta had already slayed it. I remember coming into the studio the next day and Tip was like, yo. I walk in and I see someone else writing rhymes. I was like, what are you doing? He was like, I'm just trying different things."
Pos revealed that there are alternate versions of the track with Maseo, Black Sheep's Mr. Long and Chris Lighty. Though he didn't make the final cut of the song, Pos says that he's happy with how it ended up.
"There's a couple versions with me, there's one where Mr. Long rhymes, Maseo rhymes, Baby Chris, Chris Lighty rhyming… There were a couple of different people who did it. I remember telling Tip like, come on, the original one is what it needs to be. I'm glad he decided to keep it where it is, but there's definitely a couple of versions of that."
Watch the full interview below, where he also shares his opinion on the ATCQ documentary Beats, Rhymes & Life.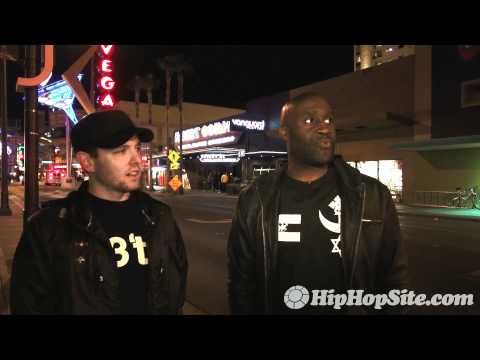 RELATED: De La Soul's Posdnuos Updates On New LP, Future Of "AOI" Series