De La Soul's Posdnuos recently chopped it up with HipHopSite.com, discussing what the group currently has in the works. During the interview, he said that the crew has been working on material and has a "lot of great music in the bag," with plans to drop new music in the near future.
"Definitely. Got a lot of great music already in the bag," he said. "Honestly, this is how it works. We're our worst critics. When I look back on some of the stuff we've already got in the can, I'm like, why didn't we put this out? We planning on throwing out a couple of joints. Right now, really soon, [it'll be] on the Internet quick, but we're finishing up different projects."
Stating that De La will be working with Prince Paul on future projects, Pos explained that the group is contemplating the title You're Welcome for their pending album, but that he's unsure if it will stick. He did confirm that the "Art Official Intelligence" series will not be continued.
"Pretty much. I mean, it's just, for me, I've been over it. The fans, I have to keep saying 'Yeah, maybe,' because it was more or less something that was a DJ album."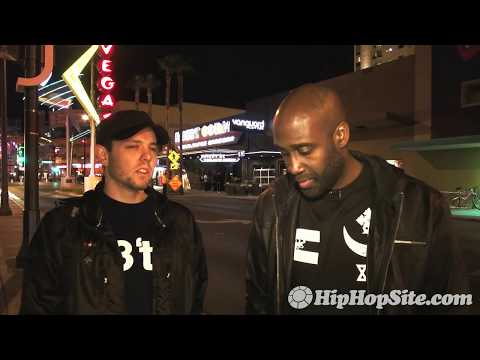 RELATED: De La Soul's Trugoy & Posdnuos Launch Side Project First Serve