DJ Premier recently spoke with Bootleg Kev about a slew of topics, reflecting on his favorite porn stars, working with Mac Miller and his opinion on Lil Wayne's latest album. During the interview, he named his most coveted Gang Starr album, explaining how he recently found Guru's lyrics for the project.
"Moment of Truth. We actually just found Guru's lyrics to the Moment of Truth album. All in a bundled folder. We went to clean his house out recently with his son's mother," he said. "I know more about what's going on with him than anybody besides [Big] Shug, because Shug is part of our family, but I know everything. I've been helping them get closure. I spoke at his funeral – we had a private funeral in Boston – that his father threw, and they had his remains there and everything. It was a real touching service."
Watch the two-part interview below.
Part 1: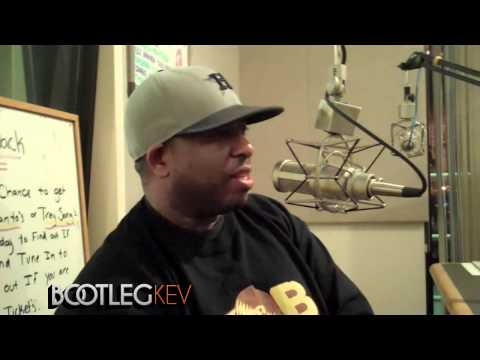 Part 2: