Fresh off of their debut album The Div, Pacific Division recently spoke about how they came to their current label situation, and what it's like to tour with one of Hip Hop's rising stars in Mac Miller.
"We were signed to Universal for a couple of years, and we asked if they could release us," explained member Mibbs in an interview with Karmaloop TV. "It was cool, everything came out well. They handed out the paperwork as soon as they could. We came out with this album like a month later."
"Touring with Mac Miller, the homie, is crazy," he continued. "Sold out shows every night. We get to see a young group of people – a lot of them don't know who we are, but that's cool because we win them over at the end of the show because we're killin' that shit."
"It's selling like Power Rangers out here!" added Be Young.
Watch the interview below: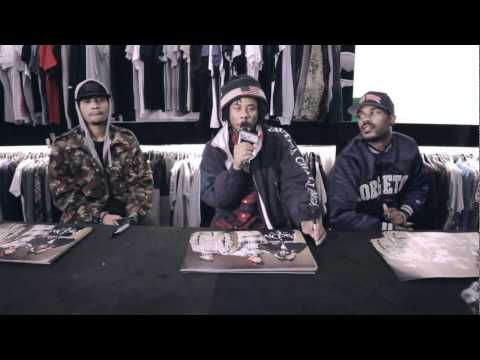 RELATED: Pac Div Speaks About Creative Control On "The Div," Reveals Rick Ross Is "Interested"