Similar to other old school heads trapped inside the bodies of emerging new school artists, Pac Div (f/k/a Pacific Division) believes full control of their music is of the utmost importance.
In the midst of dropping their first full-length LP with independent imprint RBC Records, the Southern California collective made plain why the independent route unleashed more with this record.
"This is like it always is, all the way Pac Div but it's more so now that we've got our freedom," BeYoung said. "Now that we're back on our own, we can do anything we want to do."
Unlike most groups who tour specifically on their own album after release, Pac Div is instead joining longtime friend Mac Miller on his Blue Slide Park Tour and the trio illustrated their mutual respect for the Pittsburgh native and why it was an easy choice to join the ticket on one of hip-hop's hottest present-day voyages.
HipHopDX recently caught up with Pac Div as they told their vision of The Div, touring with Mac Miller, independence and what it takes to get beyond "blog rapper" status.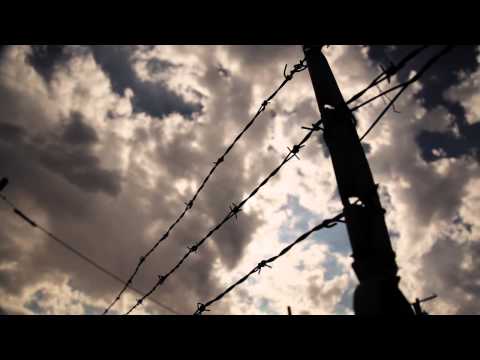 HipHopDX: What were you guys going for with The Div?
Like:The Div is our debut and the first album we're actually selling and it's our break from [Universal Motown Records]. We've parted ways with Motown to our own label [through RBC Records] now, and we think it's a good situation for us and it's something that we all kind of wanted. We're just excited that we have the most freedom on this project. We did a lot of the work on our own and kept it real in-house. With this project you're going to get a real homegrown feel, a homegrown sound. Particular tracks on the album are real versatile and it's not just one particular sound. We hit a lot of topics and soundscapes and everything else so I mean we're proud of it.
DX: How does this project compare to some of the other work you've dropped?
BeYoung: One thing that we want to do is just make sure it's always us first and foremost but like Like said but now that we're back on our own, we can do anything we want to do. I mean on Universal, we still had our control and everything but there was certain things that you had to agree with them but this is like it always is, all the way Pac Div but it's more so now that we've got our freedom and all of that.
Mibbs: We feel that we're doing it independently. Like BeYong said we went totally independent on this album and the way it feels is just like, I don't know I just feel like this album has a more nostalgic feel than anything else that we've put out. From track-to-track it's just like you can listen to this thing all the way through and it's different takes on everything and it flows perfectly and the production on here is top-notch, it's close to none and we offer so much with our rap.
DX: Does this mean you are totally done with Universal?
Mibbs: Yeah we're not with the label anymore, we're not with Universal/Motown anymore. We asked them if they could let us go. There's a lot of stuff that they are going to do up there like a lot of office changes and things and we didn't want to be a part of that so we just asked them if we could get out of it and they let us go as soon as we asked so that was cool.
DX: Does being independent change your music now that you have more freedom to do what you want?
Mibbs: One thing we make sure that we always maintain is our quality and our bars. There's no change from us being independent to major, we'll still give you the same dope shit but just different labels but we are elevating ourselves, we're becoming our own bosses in a way. That's the only difference but the music is not different, it's still the same thing if not stronger and better; You could say it's more focused, it's all the way like it's all our moves and all our thoughts.
DX: The come-up is a little different these days in Hip Hop music. How do you think one ascends the "blog rapper" status and makes it into the upper echelon of the industry?
Like: You've got to take a little bit of everything. You've got to not only provide fresh content consistently but you've got to physically get out in the world, get out in the public and meet people in their physical presence. You've got to go out and do shows, pass flyers out pass CDs out, fill out posters. You've got to become your own street team. You've got to become your own web team. You've got to become your own management. You've got to become your own negotiator, your own promoter. When you've been featured on a blog post, you've got to make sure that everything is there and that's the approach we're working on now. I mean we've been on that. In '06/'05 we were handing out mixtapes. We would hand them out to people on the streets, people at shows and we wouldn't stop, we would just keep doing it and a little bit of everything, it's a little bit of trial and error experience that's part of it. Going out on your own, like I said, meeting people connecting, that's really the key man.
DX: You're going to be touring with Mac Miller on his Blue Slide Park Tour. What's it going to be like touring with him since he is another young guy who is getting it?
BeYoung: The crazy thing about that is the first group tour that we ever did, Mac Miller, he was trying to get backstage at our show first group live show we ever did and that was before he took off and now he's crazy big but he's always had that respect for us from the start.
Like: Right man he's just a fan, he's been on us since Pac Div came out. We talk on a consistent basis. He's such a fan of ours and we appreciate his music as well and he reached out and we accepted, we accepted the offer. He's a really talented dude, I didn't even know he played piano and bass and drums and he's good too, like I saw him on YouTube cause I was checkin' him out. Much respect to Mac; he definitely has music in his blood and we're just appreciative of the opportunity to be out on the road.
DX: If you could compare yourselves to any Rap trio in history, who would it be maybe style-wise?
BeYoung: Man we have to leave that up to the people man but as far as influence goes, we've really been influenced by a lot of cats like the Beastie Boys of course, The L.O.X. of course. I mean not even just trios but just groups in general, Wu-Tang [Clan], Outkast, N.W.A., Camp Lo like those are all the people we just listen to that did it before us and we get inspiration from them.
DX: What's next project-wise after The Div?
Like: Yeah that's what we're doing right now just keep putting out more music now with a situation and a opportunity that benefits everyone and as long as we have full control and the music is consistent and that people see that we are putting out music and out fans continue to support us that's why Jay-Z got so big, that's why Rick Ross is so in demand because all these people are successful out of demand and they continue to put out consistent work and that's what we are about to be on real heavy and we going to have full access and control to it.
BeYoung: Yeah and that's what Rick Ross has been saying, we keep in contact and he's really been interested in us.
DX: Really? What has he been saying to you?  
BeYoung: Yeah he's just been interested, he's just wanted to see where were at, you know he's asking the same questions the magazine writers are asking. He's just wanting to see what's up with us.
Purchase Music by Pac Div