Slim the Mobster has previously spoken on his working relationship with Dr. Dre, offering his opinion on why Detox still hasn't been released. During an interview with Good*Fella Media, the Dre protégé explained that his comments on taking a break from the industry were blown out of proportion and that he still might have plans to release the LP.
"I ain't ever said 'Fuck Detox.' I don't know if that's the case. I think it got kind of taken out of hand, what he was saying. He was saying, he's about to let us do us because of where his motivation," he said. "I don't think he's saying 'Scratch Detox, fuck Detox,' none of those things. I think people took that as what he was saying, but again, he's not a fucking rapper. And people forget that.
"For him, he's a producer. [Rapping] is not what he does," he continued. "Detox was a thought when Eminem came out, 50, Game, all these dudes was involved. All those things played out and they turned out to kind of be iffy, because Game and 50 got into it and little things like that and dudes trying to come out with headphones. All those things. It's a weird thing. I don't want to be in competition with my boss. You can't outshine the nigga that gave you your shine."
He also touched on how getting money can often change a rapper's ability to speak on subjects that related to his or her struggle. Slim spoke on 50 Cent in particular, noting that he isn't sparking beef with him but that getting rich affected his rhymes.
"50 got a lot of money and he kind of forgot what it was to make a street record. I'm not saying that to talk shit about him, but when you get money – even Dre – it's hard to talk about being broke when you've got money," he said. "Don't expect me to rap about being broke when you've got money."
Watch the full interview below, where he also speaks on his uncle Freeway Ricky Ross, rapper Rick Ross and more.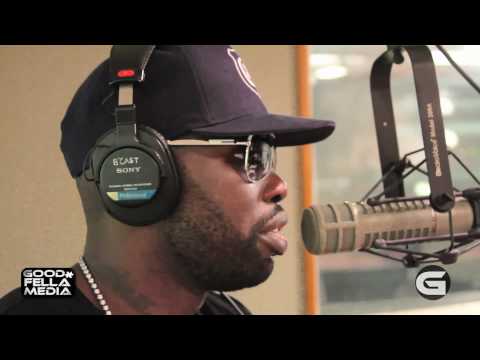 RELATED: Slim The Mobster Speaks On Dr. Dre's "Detox," Says He Heard Drake & Jay-Z Features