During an interview with Miss Special, Indiana rapper Freddie Gibbs spoke briefly on Young Jeezy and what inspiration he's taken from the rapper. Gibbs went on to explain that Jeezy's ability to turn skeptics into believers is what inspires him the most.
"When Jeezy first hit the scene a lot people really didn't understand it, but it's like he made them understand and that right there is motivation for me to do what I gotta do…He motivated thing so I'm tryna do what I gotta do," Gibbs explained.
Gibbs also spoke on his recently released Cold Day In Hell mixtape and being "the most versatile rapper in the game" in his opinion.
"I just dropped it when I was ready, that's what I believe in. I don't believe in deadlines or dates. I literally was like recording up until the last minute," said Gibbs. "Probably like two or three days…I think I'm the most versatile rapper in the game. People see it like the guys I do songs with. I can do songs with just about anybody and we can make something work."
Lastly, Gibbs revealed his plans on either hopping on the remix to Random Axe's "Chewbacca"
or working on a separate project with the rappers.
"I'm gonna do it. I just been on the road. I just got off the road with Jeezy. I been tryna plant my flag down everywhere. Milk my nigga though. Milk, Guilty…so when we get around to it we gonna do that shit or do something fresh," the rapper explained. "Whatever happens first, but I definitely fuck with them. Shout out to Hex.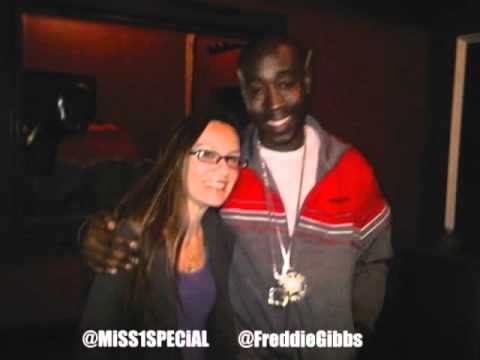 RELATED: Freddie Gibbs Reveals Tracklist For "Cold Day In Hell," Due October 31st