With their new album, Perfect Timing out in stores, the Outlawz recently sat down to discuss their new project.
"This gonna be the best album. This gonna be the period on the sentence as far as I'm concerned," said E.D.I. of the project's contribution to the group's legacy to Out Da Box Media, adding that it's a better release than Still I Rise.
"It's called 'feel-good music,'" said Hussein Fatal. "It's a feeling of feeling good and being back with your brothers and doing what you love to do, which is music."
The project includes features from Scarface, Bun B, Tech N9ne, among others. "It was a pleasure to have our comrades on our album," added Young Noble.
The group also touched on the topic of Tupac. "I learned [from Tupac] the work ethic to be in this industry and to maintain. That's what I learned from 'Pac – to be dedicated twenty-four-seven. Not just do it when you feel like doing it," said E.D.I., a sentiment which the rest of the group echoed.
Watch the interview below: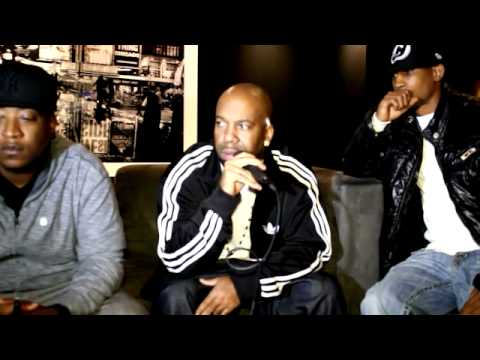 RELATED: The Outlawz Clarify Last Group Album Claims And Smoking Ashes, Talk Truce With Lil Cease