While all eyes were rightfully on Eminem and the Shady 2.0 Boys during the BET Hip Hop Awards' Cypher segments, an independent artist from little-known Lawrence, Massachusetts quietly racked up another victory. Termanology held down a cypher featuring Rico Staxx, Wais P, Sean Cross and French Montana. And that five minute segment was essentially a microcosm of his career: a string of low and high-profile independent ventures that are respected by veterans and embraced by the young crowd. To hear Term tell it, it's no coincidence.
"I just continue to keep making history every week," Term said, following a performance at the 2011 A3C Festival. "Maybe I'm a big fish in a small pond, because there's not a lot of rappers from Lawrence. But it's kind of like, if you start rapping right now, there's pretty much no way you're gonna be the king of New York. You're not going to be bigger than B.I.G., Jay-Z or Nas. But in Lawrence, there was Scientific—rest in peace—REKS and Krumbsnatcha. So it's sad in a way that no one blew up in a major way and went platinum. But we made our mark in Hip Hop. A lot of people know about Lawrence now."
To that end, a large part Termanology's success lies in not only honing his own skills, but being a willing collaborator with others. He co-founded S.T. Records with Statik Selektah. The pair are clearly influenced by the aesthetic of "Golden Era" acts such as Gangstarr and M.O.P., but they don't just name check them.
"Term is one of the new dudes that I like lyrically," said M.O.P.'s Lil Fame, who will be dropping the Fizzyology collabo album with Term in March of 2012. "We stopped doing that project so we could work on Sparta. It's dope—I'm doing the beats, but we've got Statik Selektah and DJ Premier did a joint too."
The instances of some of Hip Hop's elder statesmen outright rebuffing the next generation have been well documented. After all, does being young give an artist a pass to be wack? Rhetorical considerations aside, Term and Statik took to the Internet and found a way to avoid some of the ageism currently going on in Hip Hop.
"Statik Selektah was one of the first people to support Mac Miller," Term explained. "We found Mac when he had about 100,000 hits on YouTube. He wasn't really jumping yet, but Statik really believed in him and knew he was gonna blow up. So Statik put him on the radio, and then following that, Statik said, 'Yo, why don't you come to my crib? I want to put you and Termanology on a track together.'"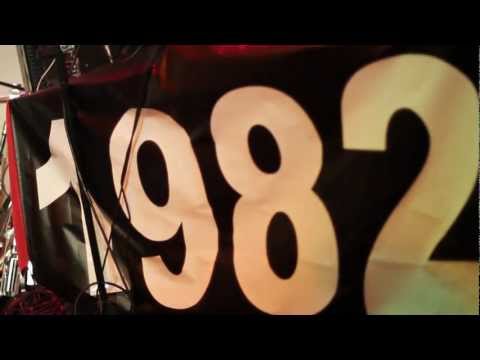 The end result, "82-92" became Miller's first vinyl project. The trio pressed up roughly 600 copies mostly as promotional tools. But those interested can still snag a copy at UndergroundHipHop.com. Termanolgy and Statik Selektah's 1982 is also currently available via iTunes.
Purchase Music by Termanology