Evidence recently dropped Cats & Dogs, his sophomore solo release. Speaking with GoodFellaMedia, the Dilated Peoples member explained that it was a situation with Little Brother's Rapper Big Pooh that inspired him to branch off and start a solo career.
"The way it started was I was on tour with Little Brother, we were on tour. Dilated, Little Brother. They had just dropped The Minstrel Show, and we were in Philly at a record store doing a joint in-store. Rapper Big Pooh was sitting next to me. Some kid walked up to him and handed him this album called Sleepers, and he signed it and then they were talking about it for a minute and he was like peace," he said. "I got jealous because in a group, you don't know who's showing up for what reason. They might ant to hear Babu scratch. They might not even like us as rappers. […] So it's confusing in a group to ever know who they're here for, why and what.
"To do a solo record, I was like, whether it's a lot of people or no people, I was like, at least I'll finally know who's fucking with me," he continued.
Ev also chopped it up with L.A. Weekly, stating that while there are no concrete plans to release an album with The Alchemist as Step Brothers, a project isn't entirely ruled out.
"Well, we never announced that we were a group, we just started putting 'Step Brothers' next to the music that we created and people demanded it, so I don't know. We make music every day; we've been doing that since we were ditching high school together," he said. "There's a lotta youth energy attached to that project. When we have enough songs done, and we have the time off together to promote it and give it a real campaign, that's when it'll come out. We'll make time. Definitely."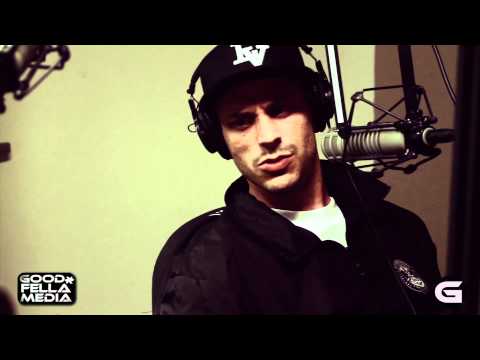 RELATED:Evidence Explains Stability Without Music, Honoring Mother With "Cats & Dogs"