It's been more than five years since Dilated Peoples released its last record 20/20, and now, the group is ready to go back into the studio. During an interview with HipHopSite.com, DJ Babu revealed that the trio – consisting of him, Evidence and Rakaa Iriscience – are planning to release their fifth LP in 2012.
"We never broke up. I'm not going to act like out group didn't and doesn't have our own growing pains, but I can honestly say on the record that Ev and Rak are my brothers and we never stopped repping Dilated, even when you think of the fact that we haven't recorded a Dilated song in six years. The group effort that goes into each of our solo records and how we roll on the road is for us, has made us feel like it's never stopped," he said. "I think we all just wanted to get to the point where we wanted to do a Dilated record and didn't feel pressure to pay bills or make anyone else happy."
According to Babu, the group is now under new management by Suburban Noize. In anticipation of releasing the group's next LP, Babu is currently prepping the "finale" of his Duck Season series, which will feature guest appearances from Frank Nitti, Fashawn, Roc Marciano, Sean Price, Dilated Peoples, Defari, Planet Asia and more.
"Dilated, we've been on a path that last year, we got to see and hear Rakaa's Crown of Thorns record. We've been working that hard. And September 27th of 2011, my man Evidence's solo record Cats & Dogs, all super excited about that. And I'm shooting for top of next year for Duck Season 4. I'm working hard on it right now, about halfway through. It's going to be the big finale, the big evolution of the series."
Watch the full interview below.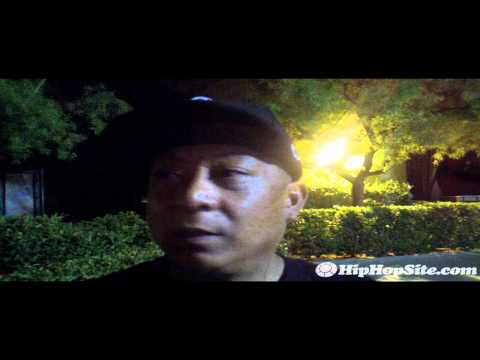 [September 16]
UPDATE: Evidence recently spoke with Brooklyn Bodega, revealing that Dilated Peoples' reunion LP will be titled Directors of Photography. He also reflected on the group's creation.
"I met Rakaa at a graffiti yard and years later, we met again at an open mic," he said. "I really liked his words and rhyming patterns. We decided to do a couple demos and from there, we were like 'Let's make a group!' Babu came into the fold after hearing our '3rd Degree' 12-inch in 1998. He was working at Fat Beats at the time and became instantly interested in our music. Rakaa and him had actually spoken to each other beforehand about ideas. From there, we officially became Dilated Peoples."
RELATED: Atmosphere Announces Family Vacation Tour With Blueprint, Evidence, DJ Babu