Streetsweeper Radio's DJ Kay Slay recently caught up with Flint, Michigan emcee Jon Connor to discuss his recent project with producer Reef, titled Salvation and his recent performance at New York's S.O.B.'s. Connor spoke on what is was like to come from one of Michigan's most impoverished areas and how his birthplace affected his relationship to Hip Hop.
"Anytime I run into people from NY, they say that they thought of Flint being country," Connor said. "Honestly man, I just came up digesting and studying the whole game – southern Hip Hop, east coast Hip Hop, whatever. I was telling my man the other day, the greats in the game, they found a way to relate to everybody, no matter where you're from. You've got to speak that universal language…anything that had anything to do with Hip Hop, I was there."
Connor also spoke on what it took for him to get as far as he has in the independent Hip Hop game. He said that not only did it hurt him financially, but that many times, he actually took it upon himself to travel by bus from Flint to Florida to pass out his mixtapes by hand in every city as he went along.
"I was sleeping on couches for this. I was taking 30-hour bus trips for this to make it to this point," he recalled. "I'm only halfway to where I'm trying to get to, but it's like, even to get where I am now, it's like…I used to take bus trips from Michigan to Florida, 'cus I had some people that stayed in Florida, so my train of thought was, 'If I get on the bus and take this bus, I'm going to stop in a whole bunch of different cities, so I'm load up about 200 CDs in my duffle bag, [pass them out in] every city I stop in, and hopefully somebody going to give to somebody. That's the type of grind…that I had, I'm talking, Super Bowl weekends in Miami, niggas' throwing my CD out they [car] window, saying, 'Nah, nigga, get outta here.' It humbles you, and it makes you appreciate every step that you get to."
The full interview can be seen below.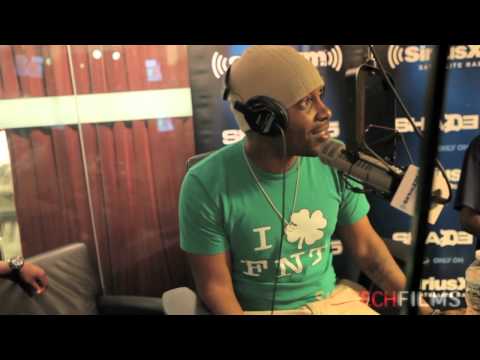 RELATED: MC Breed's Wife Suing Jon Connor For Copyright Infringement