After a calendar year that has seen Jay-Z and Kanye West collaborate on Watch The Throne as well as Eminem and Royce Da 5'9 reform Bad Meets Evil, Jay Electronica is also looking to put out a collaborative project. Jay and Jeymes Samuel will record their Mos Eisley EP after working together with the likes of Lucy Liu and Idris Elba on The Bullitts album, They Die By Dawn And Other Short Stories. After a live performance at the Chill Festival, Samuel and Jay Electronica explained how they work together to SoulCulture TV.
"The only person that is equally non-linear as me is Jay Electronica," Samuel offered. "So we'd argue over particular tracks. 'Run And Hide' is a track that Jay Electronica produced. He'll make a track like that, and we'll both record it. But secretly, I want it for my album. Jay would sample stuff from Willy Wonka And The Chocolate Factory or Superman II. We have the exact same train of thought."
Jay Electronica, who has announced that his Act II album was completed in July, co-signed the idea of he and Samuel being kindred spirits.
"What comes out of him musically and where he goes and pulls…it gives me satisfaction to see somebody doing that," Jay Electronica added. "The end result was something that I liked, and I wanted to be a part of it."
The pair jokingly described the proposed five-song EP as a "hive of scum and villainy." Samuel went on to call it an audio-equivalent of the movie Being John Malkovich, due to the fact that listeners would get a look inside both he and Jay Electronica. While there was no scheduled release date, the songs "Weirdo" and "Run And Hide" are currently available and expected to be on the EP.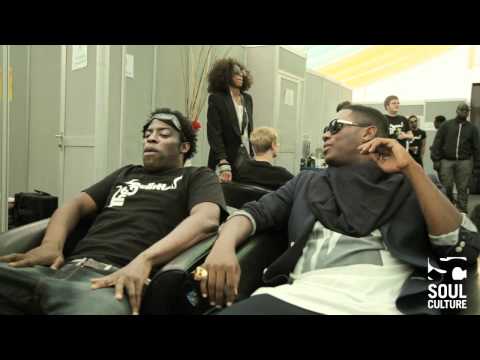 RELATED: Lucy Liu Confirms Work With Jay Electronica And The Bullitts