After releasing Hell The Sequel, his collaborative LP with Eminem under the name Bad Meets Evil, Royce Da 5'9 started noticing that lyrics were making a comeback in Hip Hop. Speaking with Thisis50.com, Nickel Nine explained that artists like J. Cole, Drake and Nicki Minaj are helping to bring back lyricism and changing the culture's landscape.
"I think with Hell The Sequel, Watch the Throne, Drake, Nicki, Wayne, they whole camp, J. Cole, they whole camp… These guys that are lyricists are making it for lyricists to be cool again. I do think there was a time in Hip Hop where it wasn't cool to be lyrical. Even Waka Flocka made a comment, he said, 'I ain't got no lyrics. Lyrics don't make me money,'" he said. "I think that's kind of changing a little bit now with the main guys being lyricists. The young guys is coming up. They're killers."
Watch the full interview below, where he also speaks on how he considers Eminem the best lyricist alive, what he would be doing if he wasn't rapping and more.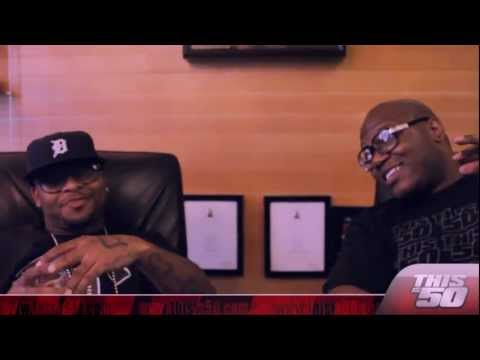 RELATED: Royce Da 5'9 Acknowledges Personal Growth, Trend-Setting, Ignoring Canibus