"
What? The land of the free?
Whoever told you that is your enemy."
-Zack De La Rocha
As fireworks light up the dark blue skies with bright red sparks, 4th of July is upon Americans again. This year, HipHopDX is celebrating the holiday by shining a light on songs by artists unafraid to speak their minds when promised freedom of speech. The songs below aren't the only songs ever composed about social-political issues. Instead, they are a select few, merely an example of the importance of words to the culture, to our country, society and to our growth, whether you agree with their messages or disagree wholeheartedly.
These songs aren't all the same; they do not all carry the same political agenda. Some have been criticized at length for their content, others have been deemed "conspiracy theories," some have been forgotten and others have been debated about for years. However, we felt it necessary to compile a list of significant Hip Hop songs like these to showcase how emcees have been able to move crowds and share beliefs without restraint in the world of Rap.
President Abraham Lincoln once famously noted that the nation's government was "of the people, by the people" and "for the people." Similarly, Hip Hop has often maintained the same description applies to this culture. As such, the people, in this case the emcees, have spoken about what they've witness, felt and needed to express. Here we give those words light, in celebration of the freedom we applaud as we see those fireworks decorate the skies.
2 Black 2 Strong MMG – 2 Black 2 Strong
Excerpt: "Black power tower but my situation's sour / 'Cause I didn't come on the Mayflower/ I came on a slave ship, enslaved / from the cradle to the grave / For too many generations / Until the Emancipation freed a nation from the plantations."
Long before Rick Ross, Wale and Meek Mill started making noise, there was a different MMG that was making a statement. This collective was 2 Black 2 Strong MMG, a crew that once noted that they wanted to "cuss out America." As the excerpt notes, this song takes a stance against slavery and some history lessons and what they viewed as misconceptions: "Stinkin' Abe Lincoln wasn't thinking about us niggas, only about winning a war, whatever the score." The song also talks about Black Panthers, lynching, racism and acts as a mission statement of sorts for the often forgotten group.
Brother Ali – Uncle Sam Goddamn
Excerpt: "You don't give money to the bums / On a corner with a sign bleeding from their gums / Talkin' 'bout you don't support a crack head / What you think happens to the money from your taxes? / Shit the government's an addict / With a billion-dollar-a-week-kill-Brown-people habit."
This may just be a prelude to what Brother Ali will drop on his next album, Mourning in America and Dreaming in Color but it packs a punch of its own. Released in '07 for his Undisputed Truth effort, Ali ferociously went toe to toe with Uncle Sam. Saying, "Welcome to the United Snakes, land of the thief, home of the slave," Ali gave an uppercut to the government by comparing it to the Roman Empire and vividly describing the "the world's most despicable slavery trade." Not one to hold back, Ali swung with rage before sarcastically adding, "Now stand your ass up for that national anthem." This wasn't the first time Ali fought against what he's felt the government has done wrong (Ali once said, "Mothafuck Reagan" on Jake One's "The Truth") but it stands as his most potent political fight song to date.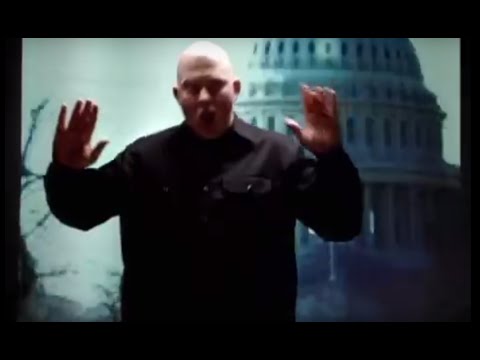 Cunninlynguists – Hard As They Come (featuring Freddie Gibbs)
Excerpt: "The truth is I'm on America's dick / Uncle Sam fucks the poor and it's making 'em sick / Now their life's in a tube, a downward spiral / Give a new meaning to going viral."
As many (Ice Cube, Kanye West and more) have alleged in the past, the Cunninlynguists bring more rhymes about the AIDS epidemic in this country and the world. Connecting Uncle Sam to the crisis, Kno imaginatively rhymes as if he were the infection, boasting, "People scared to test me since the 80s / Anybody can get it, man, woman or baby / Shots do not discriminate / impossible to eliminate / I disseminate / you disintegrate." The song sparks a creative concept further executed on Oneirology's "Murder (Act II)" where Big K.R.I.T. rhymes as the president, saying, "Sink the economy with no natural evidence / They complain, but that's a part of being president." These songs connect the government to the drug trade in a vein that is reminiscent of Immortal Technique's "Peruvian Cocaine," by telling a story, using personification and intriguing narratives to do so.
The Coup (featuring Talib Kweli, Black Thought) – My Favorite Mutiny
Excerpt: "The beast got it twisted. I'll untangle it / Black mind intertwined like the ropes they used to hang us with."
The Coup gained infamy for the timing and artwork on Party Music. The cover, before it was pulled, depicted an explosion in the World Trade Center with emcee Boots Riley holding the detonator. The image, shot before the attacks of 9/11, was criticized and for some, this criticism overshadowed the group's music. Nevertheless, the infectious hook on "My Favorite Mutiny" and the guest spots from Kweli and Thought show that The Coup made statements beyond shocking album art; they made statements with their music too.
dead prez – I Have A Dream Too
Excerpt: "Just when you thought it was safe / Police kill a little boy last night / They said it was a mistake / But that won't bring back his life / His momma couldn't believe / That it could happen to her / She prayed to God everyday / Guess it just wasn't enough."
On this "revolutionary salute," dead prez do what they're known most for. The crew tackles social issues with an edge. In this case, the group creates a story about the killing of police officers, a vivid tale of a drive-by shooting. The haunting lyrics are menacing: "This shit is fun, how I feel when the table is turned / Hollow tips hit your flesh through your vest and it burns / That's a lesson you learn, comin' straight from the slums / And it don't stop till we get full freedom!" These kinds of severe rhymes only further exemplify why dead prez have become one of the most respected politically driven groups in the culture today.
Eminem – Mosh
Excerpt: "Let the president answer a higher anarchy / Strap him with an AK / 47, let him go / fight his own war, let him impress daddy that way / No more blood for oil / We got our own battles to fight on our own soil / no more psychological warfare to trick us to thinking we ain't loyal."
Like Talib Kweli on "The Proud," Eminem wasn't scared to go after George W. Bush with his verse. The third verse of "Mosh" explains his take on the government's actions following 9/11. Em makes no bones about his dissatisfaction with the president, saying, "Look in his eyes. It's all lies. The stars and stripes have been swiped, washed out and wiped and replaced with his own face." In a video that was mostly animated, Eminem angrily leads fans to vote, ending with a statement that compares George W. Bush to a weapon of mass destruction.
Eric B. & Rakim – Teach The Children

Excerpt: "They wanna go to war, more wars to come / But most of us fight more wars than one / Discrimination in the racial nationWhile they destroy our strong foundation / Nature's balance is way off balance / They tip the scale, now it's no more silence / The hole in the ozone layer's out of control / But they wanna fight for more oil and gold."
Rakim's verbal assault on the government on "Teach the Children" isn't just to vent about frustration. Instead, it's meant to be a letter to "teach the children." In the song, Ra says, "Somebody get me the president." However, he concedes, "He don't want to hear it, it's out of the question / 'Cause in my section it's worse than recession." Rakim also discusses unemployment, speaking to a hardship that many can still relate to today. Rakim also explains how he feels the government plays a role in the drug game. "They import more keys from across seas / A drug disease hits the streets with ease." In the end, Rakim asks listeners to "keep on building" and to "remember the children."
George Clinton f. Dr. Dre, Ice Cube, KAM, MC Breed, Public Enemy, Pupa Curley, Yo-Yo – Paint the White House Black
Excerpt: "White house, lights out / Boom boom boom with the bop gun / Looks like I dropped one / I'm top gun."
George Clinton takes aim at the "patriotic liars" on this one. Enlisting the likes of Ice Cube and Public Enemy, the song balances a call for unity with a call for change in the government. Dr. Dre pokes fun at the president at the time, President Bill Clinton, particularly his marijuana comment ("I didn't inhale"). Yo-Yo shared that Los Angeles is "scandalous" before saying she was "ready for a change" while MC Breed said if it didn't change, "we'll change it." The angst came from sentiments about the prison system and the drug game, as KAM explained: "Got brothers like me behind bars and on pipes…Power to the people and the only way to get free is the J-to-the-U-S-T-I-C-E."
Geto Boys – Damn It Feels Good To Be A Gangsta
Excerpt: "Damn it feels good to be a gangsta / Getting' voted into the White House / Everything lookin' good to the people of the world / But the Mafia family is my boss."
The word gangsta has been defined and redefined several times. Here, J. Prince puts the tag on the president, comparing the leader of the U.S. to a "gangsta." By playing the role of the president on the track, Prince notes many theories that people have had about government issues. He tackles the crack epidemic specifically and later shares his stance on how the country's military is used ("I promise to take you very far / Other leaders better not upset me / Or I'll send a million troops to die at war").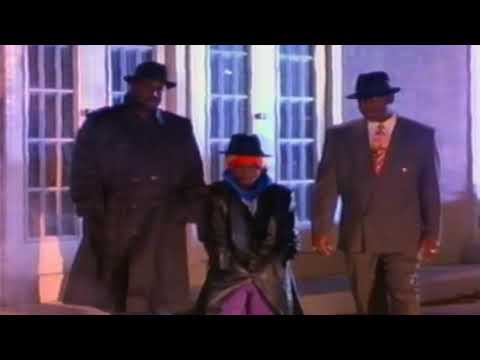 Goodie Mob – Cell Therapy

Excerpt: "Concentration camps laced with gas pipelines / Inferno's outdoors like they had back when Adolf Hitler was living in 1945 / Listen to me now, believe me later on."
There's something menacing about the chorus. "Who's that peeking in my window? Pow. Nobody now." The group came into this song thinking about the possible future, one that was grim with rights taken away, curfews instituted and worse so they felt they had to be prepared to fight back. However, they also came in knowing that much of their fears would be ignored ("My folk don't understand so they don't take it serious"). Ultimately, the Mob asks listeners to "use that tool between your two shoulders" to fight back.

Ice Cube – I Wanna Kill Sam
Excerpt: "Now in '91, he wanna tax me / I remember, the son of a bitch used to axe me / And hang me by a rope 'til my neck snapped / Now the sneaky motherfucker wanna ban Rap."
Before the various versions of Friday or Are We There Yet?, Ice Cube was one of the most fierce emcees when it came to social-political topics. After his stint with N.W.A., Cube continued what he started with "Fuck tha Police," taking it a step further by wanting to kill Uncle Sam himself. This song is one of many political songs in his discography but it stands out for the brash and harsh delivery, his forceful voice and his approach to history. Comparing the military to slavery, Cube criticizes army recruiters who target minority communities. He also traces the banning of Rap – or the criticism of his lyrics at the time – to the lynching of Black people that took place years before, sounding off with no hesitation. He discusses his disdain for Uncle Sam by also adding more on the AIDS crisis ("Try to give me the H-I-V / So I can stop makin' babies like me") all in hopes of making listeners say, "Damn, I wanna kill Sam."
Immortal Technique f. Pumpkinhead, Diabolic, Tonedeff, Poison Pen, Loucipher, C-Rayz Walz – Peruvian Cocaine
Excerpt: "Our fuckin' home was built on the foundation of bloody throats / The hungry stolen of they souls / of course this country's runnin' coke / I took a stunning oath / to hush the ones who know / The CIA conducts the flow / for these young hustlers who lust for dough."
This isn't just a political song; it's also a creative storytelling cut. With each emcee taking on a role, the plot follows the drug trade from the fields of South America to the jail cells in the United States of America. Technique describes the hardships of field workers but as the narrative continues, we hear the different emcees take shots at the U.S. government, the C.I.A. and corruption that takes place around the world. The song is only one example of Immortal Technique's social commentary with Tech being one of the more prominent politically charged rhymers of the last decade but it serves to show some of what has given him that distinction.
Jadakiss – Why
Excerpt: "Why do niggas push pounds and powder / Why did Bush knock down the towers?"
When Jadakiss released his single "Why," he was both applauded and criticized. Negative comments asked why he'd add the line above to his verse in a time of grief and panic in America but those who celebrated his rhyme were pleased to see an emcee voicing what some others felt. But there was more than that. Those who cheered were also celebrating his questions about the jail system in this country ("Why they gotta open your package and read your mail / Why they stop letting niggas get degrees in jail?"), the crack epidemic, California's Governor at the time ("Why they let the Terminator win the election?") and Jada's own theory on AIDS. The song also spawned a remix with Nas, Common, Styles P and Anthony Hamilton. On the remix, Com asks for the impeachment of President George W. Bush and the inauguration of President Barack Obama while Nas also rhymes about AIDS, the school system and Malcolm X's mission.
K'naan f. Yasiin Bey as Mos Def, Chali 2na – America
Excerpt: "My country 'tis of thee / Sweet land for robberies / Dope smoke and SUVs…"
K'naan may have been speaking a different language on parts of this track but he enlisted Chali 2na and Mos Def to bring this some rebellious flavor in English too. While K'naan shared the immigrant struggle in America, Bey mocked a traditional American song and shared some negative sentiments about the nation. Chali 2na adds to this by speaking on the lynching of African Americans and reminds the listener when it all took place: "If you pay attention to the past you will see / Not long ago you black they'd hang your ass from a tree."
Killer Mike – Reagan
Excerpt: "Ronald Reagan was an actor, not at all a factor / Just an employee of the country's real masters / Just like the Bushes, Clinton and Obama / Just another talking head telling lies on teleprompters."
Ronald Reagan's voice, one that has divided parties and peoples in this country for years, started the track as the former president made statements he would later have to take back. Accompanied by El-P's haunting production, Killer Mike went off. "Thanks to Reaganomics, prisons turned to profits / 'cause free labor is the cornerstone of US economics," he declares, in an unflinching rhyme. Unwavering in his message, he leaves listeners with these words: "I'm glad Reagan dead."
KRS-One – Sound of Da Police
Excerpt: "I know this for a fact / You don't like the way I act / You claim I'm sellin' crack / But you be doin' that."
Those sirens. They start the song off with a strong spark. "That's the sound of the beast," KRS explains. That sound has become a symbolic one in the face of injustice and KRS-One evoked the emotions that come from witnessing corruption. He takes it a step further, with a verse comparing police officers to overseers after noting that "there could never really be justice on stolen land." The video adds images to the message, flashing police brutality behind a serious KRS who asks when the injustice will end. Some might say this still rings true, particularly when cases like those of
Lauryn Hill – Mystery Of Inequity
Excerpt: "Court reporter, catch the surface on the paper/ File it in the system not acknowledged by the Maker / Swearing by The Bible blatantly blasphemous / Publicly perpetrating that In God We Trust."
Armed with her guitar and a microphone, Lauryn Hill brought her message to audiences with a passionate cry on "Mystery." The song became one of those tracks that is constantly dissected, reanalyzed and discussed since it was performed. It's hard to note what makes this song stand out. It could be the metaphors, the wordplay, her rapid fire delivery mixed with well-timed pauses or her emotional tone, one that also inspired Kanye West's "All Falls Down." On its own, "Mystery" stands as one that demands changes in the judicial system, critiquing corruption, the courts, the laws, the judges, lawyers and the penalties. It also carries the message from "Freedom Time."
Lil Wayne – Georgia Bush

Excerpt: "Look at the bullshit we been through / Had our niggas sitting on top of their roofs / Hurricane Katrina? We should've called it Hurricane (Georgia) Bush / Then they telling y'all lies on the news / The white people smiling like everything cool / But I know people that died in that pool / I know people that died in them schools."
As a New Orleans emcee, Hurricane Katrina hit home for Lil Wayne. Flipping this Ray Charles sample into a dedication for President George W. Bush, Weezy expressed the dissatisfaction Kanye did when he declared that "George Bush doesn't care about Black people." In response to the way the Hurricane Katrina disaster was handled, Wayne sent shout outs to friends and family members affected while also blaming the government for many of the deaths. He also criticized the media's coverage of the hurricane victims ("They tell you what they want, show you what they want you to see / But they don't let you know what's really going on / Make it look like a lotta stealing going on…I ain't no thief / I'm just trying to eat / Fuck the police / And Georgia Bush"). Wayne didn't stop there, noting how problems like this have also occurred in the past.
Luke & 2 Live Crew – Banned In The USA
Excerpt: "We are bonded by the First Amendment. We have the freedom of expression. We have the freedom of choice."
Feeling attacked by restrictions on the sales of his album, Uncle Luke and the 2 Live Crew decided they would make "Banned in the USA." "Freedom of speech will never die," they declared. "We're 2 live, too Black, too strong." The song also pushes fans to vote, something Luke has since continued. In fact, since this song was released, Luke has pursued a role in the government. "This is the land of the free," Luke said to end the track. "The home of the brave!"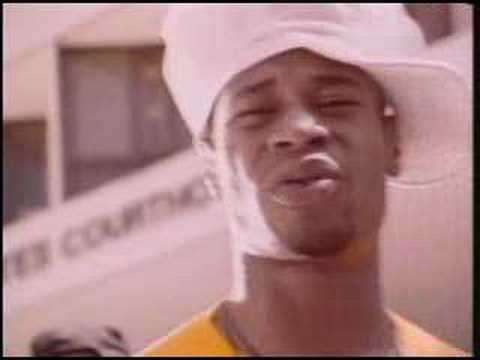 Lupe Fiasco – Words I Never Said
Excerpt: "I really think the war on terror is a bunch of bullshit / Just a poor excuse for you to use up all your bullets / How much money does it take to really make a full clip? 9/11, building 7, did they really pull it?"
Tired of words he hadn't said, Lupe Fiasco seemed to vent on this track. Unleashing 9/11 theories, discussing "cover-ups" and criticizing the United States' education system, Fiasco went into this Skylar Grey assisted track with a flow of fury. The video matched his angst but his words proved more vivid. Critiquing the news ("Limbaugh is a racist. Glenn Beck is a racist"), President Obama ("Gaza strip was getting bombed. Obama didn't say shit") and "crooked banks," Lupe kicked some of his most political rhymes to date. Here, he pushed a message that he felt he needed to deliver, adding that, "all the silence is worse than all the violence."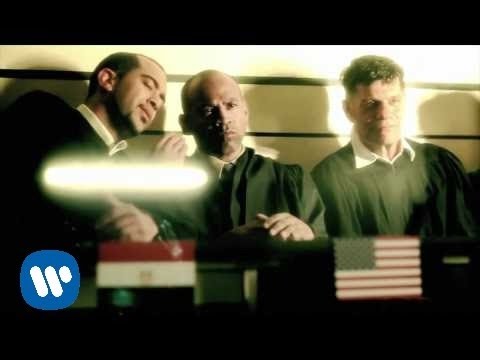 Grandmaster Flash & The Furious Five – The Message
Excerpt: "Don't push me / 'cause I'm close to the edge / I'm tryin' / not to lose my head / It's like a jungle sometimes / It makes wonder / How I keep from goin' under."
Often known as a first of its kind, "The Message" smashed the scene like the broken glass Melle Mel rhymed about. His report of the streets acted as a voice for many and a window into a world unknown by some. His words impacted people in the same way Dorothea Lange's photography did, providing a true-to-life narrative that was and is profound. Candid tales became portraits as Mel detailed the sounds, smells and visuals of the inner city struggle. Politically speaking, Mel took aim at the education system, the jail system and tried to provide a warning for kids in the ghetto, a warning that can still be played today as some continue to struggle to keep from going under.
Murs – The Science
Excerpt: "Centuries ago / they brought us here on a boat / Enslaved us, beat us, 'til our spirit was broke / Then they gave us freedom and a little bit of hope / Then they killed our leaders and they gave us dope / Crack from the C.I.A. by way of Nicaragua / Shipped to Rick Ross, he's the Black Godfather."
Complete with an old school flow reminiscent of Slick Rick, Murs brought fans along as he described the roots of Hip Hop. As he explained it, he also went into slavery, injustice and the legal system. He even took time to school listeners on the Rick Ross that's not on the radio. On the track, Murs explained the privatization of jails, the difference in jail sentences for powdered cocaine and crack while also comparing prisons to slavery. The cut landed on his Warner Bros. album, Murs for President, and it ended with a message of unity. He also added, "the revolution's here and now, with you and me."
Nas – I Want To Talk To You
Excerpt: "I wanna talk to the man, understand? / Understand this mothafuckin' G-pack in my hand / Look what happened to San Fran / Young girl hit by policeman / Twelve shots up in her dome. Damn."
Here, Nasty Nas delivered a letter to the government but he didn't really mean anyone in particular. He critiqued government officials, "fake Black leaders" and anyone else he deemed a representative for "Mr. America." Within his letter, Nas asked government officials to put themselves in the shoes of the poor. "Mr. Mayor, imagine if this was your backyard," he said in the song. "Mr. Governor, imagine if it was your kids that starved." Like he's done before (see "One Love" or "Poison"), Nas also went at the prison system. With "I Want to Talk to You," Mr. Jones provided the social commentary and creative perspective that has often landed him on top emcee lists.
Non-Phixion – The C.I.A. Is Trying To Kill Me
Excerpt: "They feel helpless, real jealous / We killed Elvis / I shot Reagan with the help of the secret service."
For years, many emcees have complained about "the Hip Hop police." On "The C.I.A. Is Trying To Kill Me," Non-Phixion channel the paranoia that many have said they've felt, a fear that authorities are out to get them. Using aggression and anger in their vocal inflections, the NP emcees carried the type of hostility that one might have when feeling targeted but they also showed that they were trying to counter the paranoia with action, though not all of their claims are non-fiction (unless they did in fact kill Elvis).
N.W.A. – Fuck Tha Police
Excerpt: "Fuck the police / Coming straight from the underground / A young nigga got it bad 'cause I'm Brown / And not the other color / So police think / They have the authority / to kill a minority."
Reading these words won't provide the same effect as listening to Ice Cube's young, energized, threatening vocals over Dr. Dre's early drums. When the song was released, the outrage from some, including government officials, was to be expected. After all, Cube described a "bloodbath" and explained that he would "swarm" on anybody that had a badge, a gun and "a blue uniform." While controversy surrounded the song upon its release in 1988, it later became an ominous cut. The 1991 beating of Rodney King showed that Cube, MC Ren, et al. weren't exactly fabricating the injustice they saw on the streets of Compton at the hands of some police officers.
Paris – Bush Killa
Excerpt: "Don't be telling me to get the non-violent spirit / 'Cause when I'm violent is the only time the devils hear it / Rat-a-tat goes the gat."
Perhaps one of the most radical of the messages, Paris depicts the end of a presidential run with this track. Listening to the song, it's difficult to pinpoint what makes this song strike a nerve for it has to be more than one thing. The tension in his voice, the horror in the details, the amount of thought he put into the depiction, all of it is filled with enough to shock a member of the secret service. Paris never really had a major hit in his career but it was songs like this one that made him such a controversial figure in Hip Hop from the early 90s and beyond.
Pharoahe Monch f. Immortal Technique, Vernon Reid – W.A.R.
Excerpt: "We are renegades. This means W.A.R. / 16s bust to break unjust laws / Overthrow regimes in the name of the cause / Renegades, never slaves, this means war."
Monch begins this song by muting the news, noting his own ability to inform. Taking this opportunity, Monch also discusses the country's healthcare system. He also criticizes "population control" and says "this is a war against consciousness." In his second verse, Monch rhymes about global warming and also declares that "the American dream remains dead and dorment." Flipping through each syllable like an acrobat, Monch delivers his message while Technique supports him with the chorus.
Public Enemy – Can't Truss It

Excerpt: "Years ago he would have been the ship's captain / Gettin' me bruised on a cruise / What I got to lose / Lost all contact / Got me layin' on my back / Ugh, rollin' in my own leftover."
It's almost too tall a task to select one song from Public Enemy's catalogue to feature here. Still, "Can't Truss It" works as a track drenched in the political strength that has made the group such a force in the music world since the 1980s. The song illustrates the horrific conditions inside of a slave ship, as the excerpt shows. Chuck D's flow and Flavor Flav's adlibs emphasize the severity of the slave trade as only the two can. "That's why it's hard for the Black to love the land," Chuck says at one point on the track, a rebel yell in rhyme form that has not lost its impact with time.

Pyscho Realm – Conspiracy Theories
Excerpt: "The masterplan don't include us / so they shoot us / Supply weapons, coke, crack and buddha / Keep track of who took the bait through computers / Enslave and regulate the 'hoods through the juras (police)."
As a warning to young teens going into the life of crime, Sick Jacken and Big Duke delivered "Conspiracy Theories." On the song, Duke shares his take on the police ("5-0s get broke like a code of silence") while Sick Jacken provides words of wisdom for potential criminals ("We fight angelic wars where my block attacks yours / Numbed by the drugs that are sold in street stores / Everybody out here walking around in a daze / You can't find your way out the maze through purple haze"). Jacken also compares jails to slavery with this song, as the excerpt notes. On "Conspiracy Theories," Jacken and Duke prove that the negative police force N.W.A. warned about didn't only target the Black community but that the issue was also prevalent in several neighborhoods around Los Angeles and beyond.
Rage Against the Machine – Take The Power Back
Excerpt: "See right through the red, white and blue disguise / with lecture, I puncture the structure of lies."
Backed by his band, Zack De La Rocha earned stripes as one of the most politically aware emcees of the '90s. His furious flow, his screams and his rhyme skills allowed him to gain mainstream success but his message has been one of protest since the start. "Take The Power Back" is only one example of his message driven rhyme file, but it's a strong one. "In the right light, study becomes insight," he rhymes on the opening verse. "But the system that dissed us, teaches us to read and write." He goes on to discuss the reasons he would rather not "allege and pledge and bow down to their God." Perhaps his strongest declaration comes near the end of this verse: "Bam! Here's the plan: mothafuck Uncle Sam." Vintage Rage. Since then, Zack has continued making politically and socially charged music and has worked with several emcees including KRS-One and the Last Emperor on "C.I.A. (Criminals In Action)," another song that could easily fit on this list.
Ras Kass – Nature Of The Threat
Excerpt: "Whites started callin' us Negroes / That's Spanish for black object / meaning we're not really people / But property, and the triangle trade begins / they seize us / Queen Elizabeth sends the first slaves on a ship named Jesus."
Ras Kass' "Nature Of The Threat" may be one of Hip Hop's most detailed history lessons in rhyme form. Ras Kass lyrically takes listeners back more than 20,000 years, travels through various continents and unveils his beliefs about racial injustice in a way few have since, speaking his mind on the government, noting that he feels AIDS is "manmade" (echoed later by many emcees, including Kanye West on "Heard 'Em Say") and that he doesn't necessarily trust the Declaration of Independence or other such historical documents. Though some have argued about its content, the song remains a meticulous effort, a timeline of racial divisions, inequality, religious oppression and historical events as Ras saw it at the time.
Sage Francis – Makeshift Patriot
Excerpt: "Makeshift patriot / The flag shop is out of stock / I hang myself at half-mast."
Written, recorded and released within a month of the 9/11 attacks, this track echoed the sentiments felt by some at the time. That's why the track has become one of Sage Francis' most known cuts. However, it was also a clear shot against what others were doing, a shot at the media's coverage of the events and the aftermath, the newly found patriotic spirit of some and what he perceived as the government's intentions ("Freedom will be defended at the cost of civil liberties"). Using metaphors and vivid imagery, Francis created one of the time's most talked about political pieces, speaking about a moment the country will never forget.
Talib Kweli – The Proud
Excerpt: "The president's a Bush, the vice president's a Dick / So a whole lot of fuckin' is what we gon' get / They don't wanna raise the babies so the election is fixed / That's why we don't be fuckin' with politics."
The song is piercing. Talib Kweli unleashes on the president and the vice president (as noted by the excerpt) but he doesn't stop there. He also wonders how he can explain racism and injustice from police officers to his son before saying, "Fuck the pigs / I think the pigs killed B.I.G. and Pac too / If they didn't, they know who did / They got to / Who they serve and protect, nigga? Not you." Later, in one of his most eyebrow raising lines on the song, he says, "Ask me what I say to a dead cop's wife / Cops kill my people every day, that's life." On his third verse, Kweli focuses on the aftermath of 9/11, saying that this country has also hurt others. "Damn, when did shit get this bad? / America kill the innocent too / the cycle of violence is sad / Damn! Welcome to the world, we here / We've been at war for years but it's much more clear."

Time Zone – World Destruction
Excerpt: "This is world destruction / Your life ain't nothin' / The human race is becoming a disgrace / The rich get richer / The poor are getting poorer / Fascist, chauvinistic government fools."
If you take Afrika Bambaataa and add the Sex Pistols' Johnny Rotten, you get "World Destruction." Together, Bambaataa and Rotten bring the ruckus with rhymes about racial inequality, the CIA, "the Democratic-Communist relationship" and the dumbing down of a nation due to "TV and movies" and "religions, of course." Before Rock and Rap merged more consistently, this showed much of what would later become a more accepted blend. It also provided a bridge between the social justice and rebellion of Hip Hop and Punk Rock.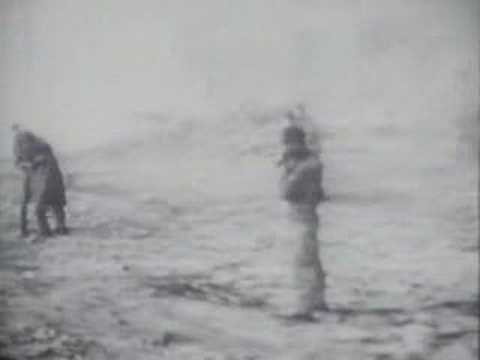 Tupac – Trapped
Excerpt: "One day I'm gonna bust / Blow up on this society / Why did ya lie to me? / I couldn't find a trace of equality."
Enclosed in a prison cell, Tupac rhymed passionately in a scene for his 1992 video for "Trapped." The track is one that presents his complex relationship with the law but it also speaks for those who have felt as imprisoned in the world, those who have felt locked down without a cell. 'Pac expressed his disdain for law enforcement, police brutality, inequality and depression in the ghetto in a way that only he could. While his menacing threats to police were reminiscent of Cube's earlier, it only acted as a reminder that things hadn't improved. They hadn't improved in Compton, in Oakland or in many other places, which is likely one reason why the song (along with "Brenda's Got a Baby") put a young 'Pac on the map.
Vinnie Paz – Keep Movin' On
Excerpt: "I had a lot of pride, motherfuckers got it from me / These people over here innocent, they never harmed me / My sergeant tried to convince me that they would try to bomb me / I feel like an outsider stuck inside this army / Everybody brainwashed, American zombies."
Channeling the frustration of wartime grief, Vinnie Paz created "Keep Movin' On." The solemn melody of the beat helps bring forth the agony of the lyrics as Paz discusses the angst felt by many members of the armed forces, particularly the disillusion with the government after being injured at war and being "left with scraps." Inspired by wars like Vietnam, Paz is able to capture the feelings of disenchantment while also adding, "the government created AIDS" and "invented crack." Paz's Jedi Mind Tricks have been able to do this more than once, as evidenced by their R.A. The Rugged Man assisted "Uncommon Valor."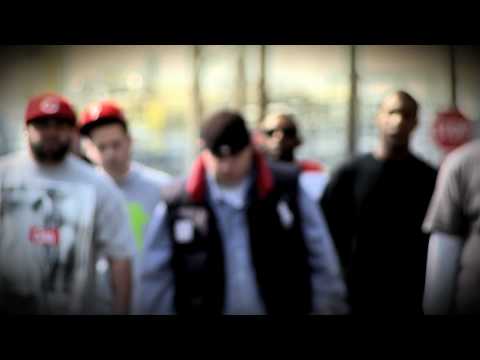 Warren G f. Ice Cube, B-Real, Snoop Dogg – Get U Down

Excerpt: "See the Black and the Brown, we can share the same land / When I was a slave, where the hell did I ran / California man, it was full of Mexicans / Look Mufasa, this is they casa."
Warren G brought many of his comrades along for this song and each one brought their own message. Warren G went after President George W. Bush about Hurricane Katrina and gas prices while also discussing what he has seen as racism from police officers "Good Lord, it's a crazy world / Watchin' cops puttin cuffs on a five-year-old girl / Racism, racism, got our babies in the system / Moms and daddies in the prison / That's intention." Ice Cube shared his view on the jail system: "The ghetto is a trap, homie, take the cheese / Soon as you do, here come the police / Invented and designed for us to fail / Homie, don't you end up dead or in jail." Warren G ties it together by telling listeners to "keep pushing."
Kanye West & Jay-Z – Murder To Excellence
Excerpt: "In the past, if you pictured events like a black tie / What's the last thing you'd expect to see? Black guys / What's the life expectancy for Black guys? / The system's working effectively, that's why!"
With "Murder To Excellence," Kanye West and Jay-Z showed that there was more to their collaboration than driving recklessly in a chopped-up expensive vehicle filled with breathtaking models. The track brought inner city struggles to the forefront, along with education ("No shop class, but half the school got a tool") and America's involvement in wars ("314 soldiers died in Iraq, 509 died in Chicago"). This wouldn't be the first time Jay and Kanye spoke about the government from a critical perspective. West once infamously accused President George W. Bush of not caring "about Black people." He has also rhymed on more than one occasion about his theory on AIDS ("I treat cash the way the government treats AIDS; I won't be satisfied 'til all my niggas get it").
Yasiin Bey (Mos Def) – Niggas In Poorest
Excerpt: "Doctors say I'm the illest / I ain't got no insurance / It's them niggas in poorest / be them rebel guerillas."
As Kanye West and Jay-Z celebrated the success of Watch the Throne's "Niggas In Paris," Yasiin Bey took the song and flipped it on its head. Juxtaposing the up-tempo instrumental with the harsh realities of poverty, Bey created an intriguing and potent blast different from boastful raps about Margiela and the like. On the track, Yasiin criticizes the nation's healthcare plan and describes the harsh conditions of several hood homes, including the symbolic life of little Maurice. To help his case, Yasiin also added a recording from Malcolm X, noting powerful words about the lack of fear in speaking up before Yasiin himself warns listeners to not "get caught up in no throne."
X-Clan – Prison
Since the early 90s, the X-Clan made waves with their messages. Driven by what some have called "militant," the group made a name for themselves through racially charged rhymes and political points. "Prison" is only one example, but it serves as another moment where emcees have compared the American jail system to slavery. Backed by piano keys and mellow horns, the song is yet another call for change ("We trade wisdom for greed, trade life for wealth / Fools wait for lockdown for the knowledge of self") in the face of injustice.
Andres Vasquez has been contributing to HipHopDX as a staff writer for over a decade. He is also an educator and youth-leader. He is based in Los Angeles, California. You can follow him on Twitter at @AndresWrites.