A continuation to part one of Powaful Impak! The 10 Most Powerful Videos In Hip Hop History, HipHopDX presents the second half of our list spanning over 25 years of Hip Hop.
This part of the list covers a Cash Money Millionaire, a thug immortal, a Juice Crew alum and more.
5. Juvenile "Ha"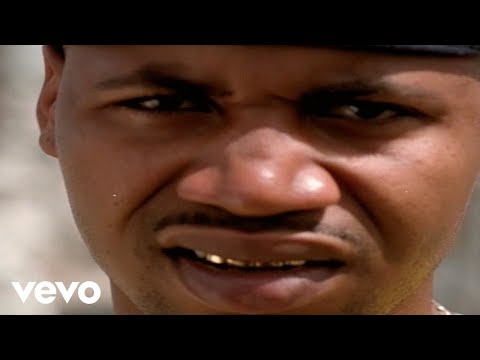 Juvenile is more powerful than N.W.A.? Seriously? While the questioning of Juve's top-five placement on this list (or inclusion at all) is sure to come from some, after one look at the visual accompaniment to the song that introduced the Cash Money Millionaires to the nation, all doubts about the power of director Marc Klasfeld's visual critique of poverty in America should be instantly removed.
Seven years before the horrific destruction caused by the ineptitude of government in the hours and days following Hurricane Katrina took place, Klasfeld and Juvenile laid bare to the world the pre-Katrina calamity that had already ravaged many parts of New Orleans while documenting a day-in-the-life of some of the residents in around Juve's native Magnolia Projects, many of whom were likely forced to flee their homes or were killed in the aftermath of Katrina.
The contrast of where the then visibly tight Cash Money family came from and where they were going was emblefied by the two Lamborghini's they parked amidst the Dickensian devastation in the 'Nolia (which was subsequently demolished post-Katrina) as they celebrated the lottery Cash Money had just won via the label's reported $30 million distribution deal with Universal Records.

Ironically, for all of its accomplishment as a stunning piece of visual art, the song from which the video was conceived was remarkably unremarkable. Juvenile's casual questioning of his hood compatriots made "Ha" far less audibly engrossing than it was visually compelling (especially when Juve bewilderedly brags about making "nothing outta something"). Thankfully, the visual presentation for "Ha" made the powerful statement that the song it was created for could not.
Surprisingly, Juvenile nearly topped the visual to "Ha" in 2006 with his post-Katrina follow-up for "Get Ya Hustle On." But while the black-and-white clip (featuring three kids creatively masked as George W. Bush, Dick Cheney and former New Orleans Mayor Ray Nagin strolling decimated streets) is without a doubt one of the most powerful Hip Hop videos of the last decade, "Ha" still stands as the visual that set the standard for showing the beautiful struggle.
4. 2Pac "Holla If Ya Hear Me"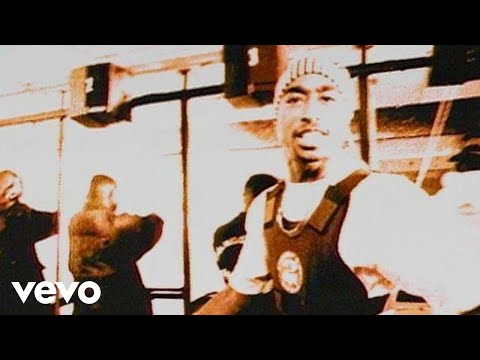 Striking back against police brutality was a popular theme of Hip Hop videos produced in the era of the videotaped Rodney King beating (and surely even more violent acts of aggression by law enforcement that never made it to video), but for one Tupac Shakur, his recorded retaliation against crooked cops wasn't following a trend, it was personal.
A victim of aggression himself at the hands of the Oakland Police Department in the fall of 1991, when he was beaten and knocked unconscious for the petty crime of jaywalking, it was only a matter of time before 'Pac retaliated on wax "to make the payback fat" (in addition to the $10 million lawsuit he filed), which he did viciously via the greatest Public Enemy song Chuck D and company never recorded, "Holler If Ya Hear Me."
Tupac's confrontational call-to-arms for the first single from his sophomore album, 1993's Strictly 4 My N.I.G.G.A.Z., wasn't your standard "fuck the police" fare however. In addition to resurrecting the more militant approach to social justice once practiced by his Black Panther parents ("And now I'm like a major threat/'Cause I remind you of things you were made to forget"), 'Pac went well above the street level with his grievances against government, calling out not only cops but the then Vice President, who attacked Tupac's music in an attempt to win favor with social conservatives during George H.W. Bush's failed 1992 re-election campaign ("And I'ma throw a change up / Quayle, like you never brought my name up").
The equally audacious video for "Holler" presents 'Pac as ringleader of a revolutionary movement to take back the streets from those sworn to protect and serve them. Parallel to 'Pac's preparation for war, a boy is shown seeking revenge for the murder of his father at the hands of licentious law enforcement. And while the revelation of who that boy really is makes for a somewhat surprising conclusion to the clip, the powerful pinnacle of the video comes about a minute prior with Tupac's spinning of a cop's cap as a sinister taunt to the officer's who assaulted him (a scene that was made even more menacing later that year in Atlanta when 'Pac shot two off-duty police officers and cemented his outlaw image).
While more personally powerful clips are found throughout the 2Pac videography ("Keep Ya Head Up," "Brenda's Got A Baby," etc.), none manage to match the adrenaline-pumping intensity of 'Pac's attack on police brutality punctuated by the declaration of defiance most artists today are either too scared to say or insincere to convey: "I love it when they fear me."
3. MC Shan "Time For Us To Defend Ourselves"
MC Shan might not be the first name that leaps to mind when thinking of Hip Hop's great social commentators, but Queensbridge's first star spitter surprisingly bested Big Daddy Kane, Biz Markie and Kool G. Rap to take the title for creator of both the most consciously-charged visual (pushing past G. Rap, Kane and Biz's attempt to "Erase Racism") and viciously vengeful video (even topping G. Rap's bloody "On The Run") out of anyone in The Juice Crew with "Time For Us To Defend Ourselves."
With the second single from Shan's final album, 1990's Play It Again, Shan, the onetime nemesis of KRS-One became one of the first emcees to openly call for some defense to combat the overwhelming offense of the boys in blue. But while in one of the darkest songs and videos on this list Shan intensely details instances of police harassment and brutality, he never explicitly calls for his audience to fight fire with fire. To reinforce his defensive stance, a young boy is shown witnessing a vicious beating by police, subsequently fingering the assaulting officer, but stopped short of taking justice into his own hands in the climactic conclusion to the clip.
Much like Too Short's "I Want To Be Free," Shan's honorable attempt at drawing attention to lawless law enforcement became another example of a largely apolitical artist making the effort to say something and reaping the reward of creating a powerful lyrical and visual statement that's still being praised over twenty years later.
2. Paris "Guerilla Funk"
Given the Oaktown origins of the Black Panther Party and the San Fran foundation of the counter-culture movement of the 1960's, it's no surprise that Bay Area based artists would account for four of the top ten most powerful videos in Hip Hop history. And given his billing as "The Black Panther of Hip Hop," it should be of no surprise that a Paris visual would wind up near the top of this list.
While there are not too many videos that strike more of an emotional chord than the striking clip for the revolutionary rhymer's lament on social disintegration, "The Days of Old," or its visual and thematic sequel in the somber, Gap Band-sampling "Outta My Life," it is actually the take-no-shit title-track from his third album, 1994's Guerrilla Funk, that tops P-Dog's videography.
For the visual accompaniment to the fiery (yet still funky) song, the west coast equivalent to (and future affiliate of) Chuck D of Public Enemy utilizes a scene slightly reminiscent of the recent riot-police antagonized anarchy that erupted at the Occupy Oakland protest as a cover for his crew to launch a more purposeful revolt.
They begin by looting a gun store ("for uses that have yet to be disclosed," as the mock Fox news reporter explains) before breaking into and subsequently blowing up a mischievous medical lab, and culminate their armed activities with a Savings & Loan heist. The proceeds of which would have likely made their way back to those in need, but unbeknownst to Paris an infiltrator in his crew has already tipped off authorities to their plans, trapping the team in an alleyway behind the bank with awaiting officers at one end. An ensuring shootout between the police and Paris' crew (in which the snitch is introduced to karma) permits P-Dog the opportunity to escape in an awaiting vehicle. A subsequent high-speed chase with Paris bucking back at the cops concludes in similar fashion to B.D.P.'s "Love's Gonna Get'cha," with the inevitable end to a showdown with police going unseen by the viewer.
Intense, bold, engrossing, controversial, sadly there just aren't enough adjectives to adequately describe the power Paris managed to convey in one of the last truly revolutionary videos from a Hip Hop artist. Pathetically, nothing has even come close to matching it over 17 years later.
1. Public Enemy "By The Time I Get To Arizona"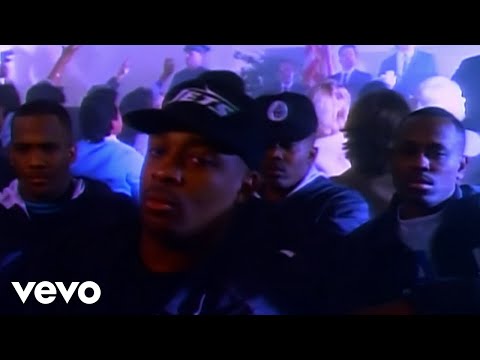 Prior to Paris' "Guerilla Funk," there was a video that actually managed to be even more powerful than P-Dog's, even more powerful than any video in the history of Hip Hop: Public Enemy's "By The Time I Get To Arizona."
The second video released in support of P.E.'s fourth full-length, Apocalypse '91…The Enemy Strikes Black, was banned by MTV due to Chuck D and Public Enemy's security force, the S1W's, visually seeking violent retribution against Arizona politicians who stubbornly refused to have Arizonans observe the federal holiday for Dr. Martin Luther King, Jr. that had begun being observed by most states five years prior (and personally by Arizona Senator John McCain a few years after initially resisting to recognize). The primary target of P.E.'s verbal and visual wrath being then Governor Fife Symington III, who Chuck openly threatened over Gary G-Wiz's slowed-down sample of Mandrill's "Two Sisters Of Mystery" when he defiantly declared, "I'm on the one mission, to get a politician to honor/Or he's a gonner."

Directed by Eric Meza (who had previously directed N.W.A.'s "100 Miles And Runnin'" and Ice Cube's "Dead Homiez," and who would go on to direct the far less intense House Party 3), the visual for "By The Time I Get To Arizona" juxtaposed scenes of a Martin Luther King figure leading peaceful protests during the civil rights era and being met with humiliating resistance (with Chuck and Ice-T time traveling to appear alongside MLK in an especially degrading lunch counter clash) against P.E.'s planning and eventual execution (literally) of a far less peaceful approach to civil rights.
Although completely contrary to King's philosophy of nonviolent resistance, Chuck was defending King's honor, and not his methods to spur social change, when he detonated a car bomb to symbolically take Symington out in the same brutal fashion Martin Luther King had been on that balcony in Memphis.
While almost every Public Enemy clip could have legitimately made this list of Hip Hop's most powerful videos – from the ain't-a-damn-thing-changed clip for "Can't Truss It" (which is punctuated by a literal lynching), to the prototype prison video, "Black Steel In The Hour Of Chaos" (which also concludes with a noose), to the March on Brooklyn for arguably the greatest Hip Hop song of all time, "Fight The Power" – none of those songs or their visual representations managed to help create tangible change the way "By The Time I Get To Arizona" did.
Chuck recently summed up the sacrifice P.E. made with "Arizona" to Spin for a piece commemorating the 20th anniversary of the clip when he noted, "We knew that this video would probably be seen no more than five times, but we were okay with that."
When's the last time a rapper said he didn't give a fuck about whether or not his video ever made it to mainstream rotation as long as the message in his music was felt?
In addition to the aforementioned visuals from Scarface, Too Short, Boogie Down Productions, The Coup, N.W.A., Juvenile, 2Pac, MC Shan, Paris and Public Enemy, Gang Starr's "Just To Get A Rep," Mac Mall's "Ghetto Theme" (Co-starring and directed by Tupac Shakur), the West Coast All Stars' "We're All In The Same Gang," Bone Thugs-n-Harmony's "Crossroads," Dr. Dre's "Lil Ghetto Boy" and many more clips from the glory years of Hip Hop videos during the 1990's nearly made the list above.
It should be noted however for the sake of generational fairness that not every video produced during Hip Hop's pre-bling era was a powerful piece of emotive ingenuity. There were plenty of tantalizing 2 Live Crew clips that stimulated the libido more than the soul. And there were also plenty of "WTF?" visuals that flashed across the screen on an average afternoon of viewing the pay-to-play video service The Box during the peak of socially-conscious content in Hip Hop, like the shamefully scornful (and yet mysteriously still admirable) video for The Dogs' "Your Mama's On Crack Rock."
But, contrary to popular myth, the '90s were not some sort of utopian boom time for most of the American populace, and so a good chunk of the visuals of the last decade of the 20th century reflected the hangover felt from Reaganomics, the horrors unleashed by crack, mandatory minimums that guaranteed there would be a generation of fatherless children, and the subsequent compounding of that familial deconstruction by America's "first Black President" who ensured with the stroke of a pen that those kids' single-mothers would never be able to adequately support their families as they were forcibly thrown off welfare to take menial minimum-wage jobs.
Add into that toxic social stew the rampant police brutality that led to rioting in Los Angeles following the Rodney King verdict (and subsequently in Cincinnati after officers there literally began killing at will in 1995), along with economic injustice that existed even in the era of dollar-a-gallon gasoline (with the four bucks you made an hour not exactly putting a down payment on the American dream), and it becomes clearer to someone trying to see through a thick fog of revisionist history why the imagery in many Hip Hop videos of the 1990's was full of fear and frustration.
And artists in the '90s vented their frustration without a freeing medium like the Internet to ensure their visual work was still seen by the masses if it didn't make it to MTV or BET, putting their careers on the line many times to make a statement.
So why can't artists in 2011 do more with the platform that used to wield so much power?
I'm holding out hope that Kendrick Lamar, Big K.R.I.T. and their fellow like-minded contemporaries (and any aspiring spitters inspired by the 10 visuals above) can restore some integrity to the imagery in Hip Hop videos. I'm also maintaining some slim optimism that the artists who appear in their visuals to be tone deaf to the economic catastrophe engulfing most households in the midst of The Great Recession as they gleefully do donuts in a $400,000 dollar car they've essentially destroyed for a mere video shoot will too come around to creating more meaningful visuals for a generation desperately in need of them.
But, I'm not a hater. A smart – if still at times insensitive – man once wisely noted that jealousy, aka hate, is "a female trait." And so to paraphrase Too Short, "I ain't mad … I'm just broke."
Paul W. Arnold is a veteran Hip Hop scribe whose work over the last decade has appeared in the pages of XXL, Vibe, The Source, Elemental Magazine, Murder Dog, Scratch, Down and several other print publications, as well as online at AllHipHop.com and here at HipHopDX.com.