There aren't too many artists who have their name stamped on records from 1987 who can still claim "active" status in the 2011 Hip Hop scene, but Mannie Fresh has mastered the art of making his Bounce-based brand of Hip Hop sound contemporary in any era. From his early work providing the sonic foundation for the rhymes of New Orleans Rap pioneer Gregory D to his impressive tenure with Cash Money Records from 1993 to 2005, in which time he created the sound-beds to some of the most important songs in southern Hip Hop history, Fresh has lived up to his name and kept his sound from ever sounding stale.
But a half-decade removed from the last time he dominated the charts with creations for T.I., Young Jeezy, and both Baby and Lil Wayne (before splitting from CMR's then last-men-standing due to reported royalty disputes), Mannie is growing impatient with waiting on both veteran and rookie artists to help him help them bring southern Hip Hop back to a position of respect within the culture (and not the derivative caricature that artists of all regions have adopted in recent years as their interpretation of what they think southern Hip Hop sounds and looks like).
And it was with an air of frustration, yet hopeful optimism, that Mannie Fresh spoke to HipHopDX for one of the most revealing conversations of the deejay/producer/rapper's quarter-century long career. The man for whom Lil Wayne proudly declared "that's my deejay" in 2004 revealed his standing seven years later with the spitter he helped groom for superstardom. Cash Money's original aural architect also broke down some surprising New Orleans Hip Hop history, including the controversial origins of Master P's "Bout It" breakthrough. During some of the most blunt commentary he has ever offered, Fresh additionally explained why he and Young Jeezy "bump heads," why the reported Hot Boys reunion was "just a ploy," and why working with Mystikal for the firey spitter's much-anticipated comeback "is like pulling teeth."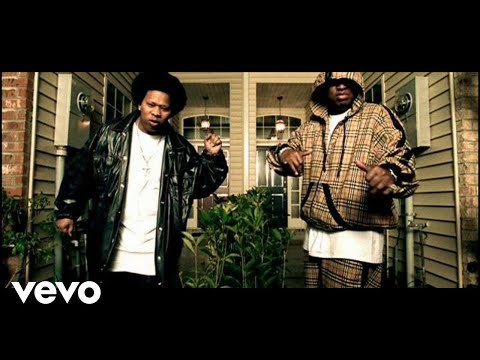 HipHopDX: I just wanna start off by noting that 10 years later the track for "Still Fly" still amazes me – that breakdown towards the end when you flip the Schoolly D, "Lookin' at my Gucci," line still sends shivers down my spine. [Laughs]

Mannie Fresh: Fa Sho. [Laughs] Thank you, dude. That's alright. Shit, I'm glad it got that effect 10 years later.
DX: So is that the one, is "Still Fly" #1 in the Mannie Fresh production discography?

Mannie Fresh: Nah, man! I haven't done #1 yet, believe it or not. I'm waiting for Hip Hop to come back. It's in a crazy state right now. So, to me, I haven't done #1 yet.
Mannie Fresh Updates On Mystikal's Comeback Album
DX: You didn't do #1 for Mystikal?
Mannie Fresh: I mean, when it's something I feel like is equivalent to like an orgasm or some shit then I'ma know it's #1. [Laughs]
DX: [Laughs] Well, it may not have been an orgasm, but please tell me Mystikal recorded to that one organ-driven track you played for him in your car – that one with the Al Green vocal sample on it.
Mannie Fresh: Truthfully, bruh, this is it. Like, to record with [Mystikal] is like pulling teeth. He's a super talented dude, but you can't get him to stand still for nothing. So it's kind of been a hard process with me and Mystikal. But I know it's gonna happen. And I know he gotta feed his family so he kind of all over the place doing shows. But, you know … it's gonna happen, that's all I can tell you.
DX: Can you tell me if y'all actually finished any songs?
Mannie Fresh: Yeah, we got some songs that's finished. We got like a couple of songs that's finished. But, to me, they not single-driven songs, they just good songs. I'm looking for that excellent song where I'm like, "I know that's the one."
DX: So can you let the HipHopDX readers know if you think you guys are gonna get it in again or if it's sort of on – ?
Mannie Fresh: Oh yeah, we get it in. When time permits, whenever we in the same place, we definitely get it in. Like the thing that just happened, the little cipher with all of us together [that was videotaped]. So, we get it in, it's more of … I'm a studio dude. I stay there 24 hours a day. But, it's kind of like when you got somebody who like, "I got three hours," and I'm like, "Dude, we actually need to build this song." And the thing of it is, by Mystikal coming home [after being incarcerated since 2003], he kind of got on to the new age of how records are made. And I'm like, "I don't work like that. I'm really not nobody who gonna send you a beat. I want my beat to complement what you saying."
DX: Damn, this is just a little disappointing to hear 'cause I thought like it's about to be a Mannie Fresh-produced Mystikal album ….
Mannie Fresh: Well, like I'm saying, we have a gang of songs … but we need to sit down and stop [wasting time]. It's one of them things where [we're] gonna have to say like, "Hey dude, I'ma take off two weeks, you gonna take off two weeks, and let's grind it out."
And the only reason why I'm saying this to you is because I really want him to hear it [from the fans], where it's like, okay, now you got me on your back and you got the fans on your back.
DX: Yeah, it's already been too long, you can't wait any longer.
Mannie Fresh: That's exactly what I mean.
Mannie Fresh Reveals The History Between Cash Money And No Limit
DX: Let's take it back a bit real quick. Break down for the HipHopDX readers your history with Mystikal. 'Cause a lot of folks mistakenly think because he ended up on No Limit [Records] and you was on Cash Money [Records] that meant y'all didn't mess with each other.
Mannie Fresh: Nah! The crazy thing is everybody that was artists from Cash Money [Records] to No Limit [Records] knew each other. We grew up in the same circle of doing music. … The two heads of those labels was the people that was beefin'. The artists were never beefin'. But it was just that 'cause that was your side you had to go with your side. Shit, I been knowing Mystikal before he even made his first record.
DX: Yeah, I didn't know till Juvenile told me last year that he's the one who actually took Mystikal to Precise, who signed him to Big Boy [Records].
Mannie Fresh: Yeah. But he had a deal before that – Well, he ain't have a deal, he had a local record out before that with the dude [KLC]. And KL seen it. Me and KL deejayed in the same club when we was young. And, Mystikal used to hang around the spot. And he just had this style – what he's doing now – that was like, "Wow. Damn, that's it! That's something nobody never heard of." So the first song that he got put on, it was more of KL hooked him up. Because, KL was the dude who was like, "Man, y'all listen to this dude, pay attention to him."
DX: I didn't know you and KL was in a – like, you deejayed together, that's crazy.
Mannie Fresh: Yeah, we deejayed before either of us was making records. We was deejaying in the same club.
DX: N.O. Hip Hop was crazy interconnected originally. A lot of people don't know you started your career with another No Limit soldier, Mia X, in a crew called New York Incorporated.
Mannie Fresh: Yeah! Dude, Mac, that was on No Limit, I pretty much raised Mac. He's in jail right now, but Mac was signed to No Limit. But if you go back and you watch … a video called "I Need Wheels." Mac was probably nine, 10-years-old in that video, on his first record.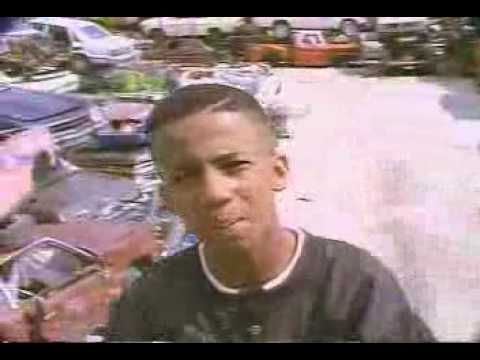 DX: So you produced on his first album, you was down with Mia, so just out of curiosity, how come you didn't end up on No Limit yourself?
Mannie Fresh: Well, Cash Money was formed before No Limit. No Limit was kinda like … This is the real story of it. [Master] P was out in California. His company was not even started in New Orleans. It was started in [Richmond], California. And, it was one of them [situations where] he came down to visit [New Orleans in 1995] and Cash Money had this song called "[Nigga I'm] Bout It" out. And "Bout It" was like the hottest song on the streets. So basically he took – this is where all the beef started at – he took the slogan, "Bout it," and ran with it. It was already a local song that Cash Money had out from a group, U.N.L.V. And it was like the hottest song out at the time. So, he was on some ol' like, "I'm just visiting from California," [but then] ran with the idea and didn't say thank you or nothing. And the whole "Bout It Bout It" [by TRU] thing started his whole legacy. So that was the beef, because everybody was like, "Well damn dude, that wasn't yours to take. That belonged to Cash Money."
DX: Wow, I didn't know that. You produced "Bout It" [for U.N.L.V.]?
Mannie Fresh: Yeah.
DX: Was it similar to the same track [as TRU's KLC-produced song]? I haven't heard the original.
Mannie Fresh: No, it wasn't similar to the same track, but it was just that that slogan was such – it was like "whoadie" at the time. It was like when we started saying whoadie, the world started saying whoadie. And you know when you got something. They knew they had something [with saying] "bout it." And everybody was like, "Damn, that's the slogan." Like, all throughout Louisiana. And all of a sudden, now you got somebody who just [like], "Oh, shit. I can take this and run with it and make it worldwide. And I ain't even gonna tell y'all, 'Thank you.'"
DX: Wow, wow, you droppin' some history here. So you know this is the part of the interview where we segue into the Cash Money stuff. I don't wanna make you rehash like 15 years of history, but I do wanna kinda get some final clarification on just what really happened with the Big Tymers, if y'all fell out really over royalties or there was more to it?
Mannie Fresh: Yeah, all of that: royalties, loyalties, all of that. That could go on for forever [breaking that down]. But it's the same situation that you hear [about business relationships ending] everyday: over money, over what's right morally and all of that.
DX: I mean, maybe it's not my business, maybe it's nobody's business, but did you ever just go to him like, "Why?" "Why the fuck are you messing this up?" Like, "Why?"
Mannie Fresh: Yeah. I've had that situation even recently like, "Dude, was that all really worth that?" And on top of that, if you had an opportunity to fix it, why won't you fix it? Like, is it that crucial? I would say this, if I did do something dude, and I'm a human being, even if it took me five years I owe you an apology. And it was never an apology for it. Okay, you can't give me possibly what you owe me, 'cause that's way too much, but you can start with an apology. Just by like [saying], "You know what, dude? That was my bad."
DX: I thought – from an outsider's perspective – that the apologetic gesture was gonna be the Hot Boys reunion. Last time I spoke with Juvenile he kinda got a little aggy actually when I went into my Hot Boys reunion questions.
Mannie Fresh: Well, I always did say that's not happening. It was just a ploy; it was just something to make them look good at the time. It was like, okay, we saying this, but I'm like, "How are y'all saying this, and y'all not getting in touch with nobody about it?" It's like asking somebody something in an interview and you don't know how to dodge that question 'cause the next question might be the same thing you asking me. Like, "Well, dude, okay, if it ain't gonna be that, then how you gonna straighten out things with these people?" So the easiest way to get out of that is like, "Yeah, we working on it, we doing it."
DX: So am I just reading too much into it, or was that on-stage reunion [in June] with Wayne at Bonnaroo a little awkward, a little uncomfortable?
Mannie Fresh: Nah, not really, because I still talk to [Lil] Wayne. I talked to dude like three days ago. I called him because he made a step that was so important to Hip Hop – I don't know if you seen his latest YouTube video, where he's telling the kids don't do what he do, and the reason why he drunk syrup was because he thought [that since] we all grew up like that, we all grew up on UGK, and he thought it was the cool thing to do, so that's why he did it. And he understands now that there's a lot of people that's following dude and doing what he does. And he was being sincere. Like, he said some cool shit, and I was just like, "Wow." So I called him myself and was like, "Hey dude, I'm proud of you. I'm super-proud of you for what you said and what you did." Because, you know, if I said that during our little reign when we was there it was taken as like, "Dude, you soft. You being soft right now." And I'm like, "Dude, this shit is real right now. It's kids that do everything that we do." I'm not saying like my credibility is shot, or even losing credibility, by telling you like, dude, this is only entertainment. Don't get it twisted.
DX: Yeah, you would think that'd be obvious in 2011, but … [Laughs]
Mannie Fresh: Well, shit, look at how weird kids are dressing. That's all it take is one kid to do something crazy and everybody got on stockings and a little bitty-ass shirt.
Mannie Fresh Breaks Down Approach To Working With Young Jeezy
DX: [Laughs] Oh, man. Well, I'm not gonna ask you any more Wayne shit. I know folks wanna know if you're ever gonna produce anything for Wayne again, but shit, I wanna know if you're ever gonna do anything for [Young] Jeezy or T.I. again too?
Mannie Fresh: I just sent some stuff to [T.I.]. And … I love [Young] Jeezy. I think he's a good artist, but it's time for Jeezy to show growth. So, that's kinda like where me and Jeezy bump heads at. And it's supposed to be that, he's supposed to have his opinion and I'm supposed to have my opinion, and we still can be friends and we still can hang out. But, basically what I see is – It's like, if I present some songs to Jeezy, it's not the songs that he's looking for. He like, "Dude, I want that shit that's like right now." And I'm like, "Dude, but if you hired me to do something," and I'm telling you, I'm like, "Hey bruh, I wanna give you what it sound like right now but it's time for you to get on another train. You gotta show some growth."
DX: That's what I thought was so great about "And Then What." Like, it was you and him. It was like a perfect blend.
Mannie Fresh: In all honesty, let me just tell you the situation, when "And Then What" was made Jeezy already had a street appeal, but "And Then What" put him on the national appeal. But then it was guys in the room going like, "Some of that shit that Mannie do is kinda corny, bruh. You a gangsta." So when you hear that this is my six friends telling me, "You don't need to do another one with him, because that ain't really what you represent." And I'm like, "Dude, that's the song that everybody know. How you let somebody talk you out of [doing something else with me]?"
DX: Wow. Yeah, that's shocking to hear. I'd think you'd want that over and over again.
Mannie Fresh: Dude, and on top of that, what I truly, truly love about Mannie Fresh [is] everybody accepts Mannie, 'cause Mannie gonna keep it 100% Mannie. He ain't gonna try to be nothing that's not him. So, that's why I think around the board Mannie Fresh works. Like, Mannie Fresh works with Asians, White folks, Black folks, whatever.
DX: I'm from Cincinnati, so I was raised on The Isley Brothers. [But] I was amazed though still that Mannie Fresh was the one that did [UGK's] "The Pimp & The Bun"
.
Mannie Fresh: Yeah! And I'm so open to doing new stuff and trying out stuff, but in this era we have artists that's like, "Man, I'm not gonna do nothing [different]. I'm gonna try to keep it safe." And I'm like, "Dude, shit, how many songs can we have with fuckin' hi-hats and snares?" This is gonna sound crazy, but it needs to be said: It's a million songs that sound like Mannie did 'em coming from the South. And that's not me just patting myself on my back. It's to the point of where I'm sick of hearing that shit. [Laughs] And I get kids that tell me all the time, young producers that's like, "Man, I grew up on your style. Shit, I like everything you did: your snare rolls, your 808s that do notes and all that." And I'm like, "Dude, I like that shit too, but I don't wanna hear a whole album of that." When people hired me to do that, it was for a single purpose. Like, okay, I'm making the single. But, if you had to have me make an album – and believe me, it's work that I've turned down because now nobody don't play they role. The artist wanna be the producer, the producer wanna be the artist, and it's just like, dude, we can't really get this done if you don't let me do what I do, and vice versa.
DX: So, if you're having these difficulties with I guess you can call 'em the mainstream cats, what are you doing right now just to keep working?
Mannie Fresh: I deejay [DJMannieFresh.com]. I deejay my ass off, dude. Like, I'm all over the place these days. That's what I started from, and that's where I'm at right now. And, the cool thing about the deejay game is it tells you everything that's going on in music, what people liking. Before the Bonnaroo thing was sold as it was a reunion for me and Wayne, really I was hired to deejay at Bonnaroo. It just so happens he was there as well as me.
DX: Yeah, people don't know Mannie Fresh been on them one's and two's since Jheri curls and John Stockton shorts. [Laughs]
Mannie Fresh: And I can tell you what's super, super crazy to me right now: I've deejayed in New York maybe four or five times … and New York is the south now. [Laughs] It's like, they don't wanna hear nothing but southern songs. It is crazy, because I'm thinking like, I'm going to New York, I got all my gems, my Hip Hop classics, and you play some Mobb Deep and everybody looking at yo' ass like, "What the fuck? Dude, play Ludacris." And that's [like], Wow, what happened? … But you know what it is? It's more so this generation ain't concerned with nothing, they the now generation. They don't wanna do no homework for nothing, they don't wanna know nothing about the past, none of that shit.
DX: So, I mean, are you trying to groom like new cats? Are you even bothering with the youngn's?
Mannie Fresh: There's a young cat who I [been] doing some songs for – and he's on the cipher with Mystikal – the dude named The Show. He's from New Orleans. He's a very lyrical dude. He's that J. Cole dude of New Orleans. But, we sitting on the car, right? And Public Enemy come on, and he was just like, "Man, what the fuck is that?" He was like, "That's the noisiest, dumbest shit I've ever heard." And I mean when I tell you he offended like four old school dudes [to the point where] they wanted to fight him – They was like, "What the fuck you mean, 'What is that?'" [Laughs]
DX: [Laughs] Wow. You remember what song it was? Like, "Welcome To The Terrordome" or something?
Mannie Fresh: Yeah, it was like "Welcome To The Terrordome" or something and he was just like, "Man, what is all that noise and shit?" And I was like, "Dude, you never heard Public Enemy?" And he was just like, "Man, all the shit they made was just loud and crazy." And I was just like, "Wow."
DX: So final question: What's the next step for Mannie Fresh; what's on deck for your 25th year in the game?
Mannie Fresh: Well, my next step is – truthfully, I'm looking for that new generation in music. And I got a couple of little cats. And we gonna work from the bottom to the top. We gonna work hard at it. I think that's the only way it's gonna last. Not saying I wouldn't take a deal, but I don't need a deal. I'd rather work for it. And that's my next step. I would love for it to be Mystikal, and Juvenile, to start out with, but I've learned my lessons like … I'm passionate about this, and I don't wanna wait for nobody. That's where I'm at right now. I do not wanna wait for nobody, because time is passing me by. I'm older now, so I can't sit around and say, Well, when you really ready, Mystikal, I'ma be ready. I'm like, "Dude, from all the response that people have given us from blogs and all that, that shit should make you ready."
And what I'm saying is … there's a lot of people that miss southern Hip Hop – the quality southern Hip Hop. They like, "What the fuck, dude, what are y'all doing? When are y'all putting these records out?" And believe me, I get bombarded with that question all the time. I could be in Burger King and it'll be somebody that's like, "Dude, what the fuck is wrong with you and Mystikal? What y'all doing?" And I'm like, "Dude, I'm ready to work."
Purchase Music by Mannie Fresh
Purchase Music by Big Tymers