"Some people only see that I'm white ignoring skill / 'Cause I stand out like a green hat with an orange bill / But I don't get pissed / Y'all don't even see through the mist / How the fuck can I be white / I don't even exist…" –Eminem, "Role Model."
For the past 13 years, Eminem has charted a course that will likely cement him as one of the most critically acclaimed and commercially successful Hip Hop artists ever. In 2009, Nielsen SoundScan crowned Em as the best selling artist of the aughts, with sales of over 32.2 million albums. Yet, any discussion with Eminem most likely starts with the proverbial elephant in the room: race. In case you haven't noticed, Em is white, and black males comprise the bulk of Hip Hop's performing artists. Whether you want to break it down by the top 200 albums, or the top 100 singles, as of July 31, only three white performers were found on each Billboard chart. Eminem and Yelawolf held the only spots on the Top 200 Albums chart, while Kreayshawn was the lone contributor on the Top 100 Hip Hop/R&B Singles chart.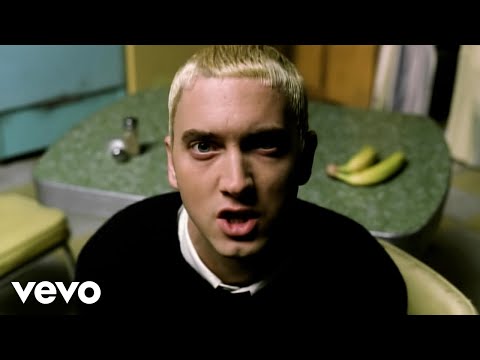 I don't think it's necessarily fair or accurate to call being white an advantage; although it certainly makes an emcee stand out, as Em pointed out on "Role Model." That makes it all the more interesting that, as Hip Hop stands on the cusp of another one of the generational shifts that all aspects of popular culture go through roughly every ten years, a crop of younger, black emcees have found commercial and critical success using Eminem's blueprint of rhyming about another taboo topic—teen angst.
Hip Hop's History Of Teen Angst
"Motherfucker I was born with pain / My moms and my pops passed it down to me / So don't talk to me about can I feel yours / 'Cause I ain't feeling you at all / Your pain isn't pure / You crying 'cause you broke from the projects / That's not pain that's emotions / You a bitch…" –Prodigy "You Could Never Feel My Pain."
Plenty of emcees have rhymed about their teenage years. And this doesn't include the gimmicky "I Missed The Bus" fare offered by tween acts like Kris Kross. Some of the more notable examples were even teenage emcees, including Lil Wayne, Illegal, Da Youngstaz and Juvenile Delinquintz. But, most of those acts never achieved the rare combination of commercial and critical acclaim while they were still teenagers. In the case of Kris Kross—teens who weren't critically embraced by adults—it may have had something to do with the fact that they couldn't curse. For Juvenile Delinquintz and Illegal, it may have been the fact that they scared off their largest demographic—suburban teenagers with disposable income. Lil Wayne may be one of the few exceptions, as his Tha Block Is Hot eventually went platinum.
Slightly older emcees have rhymed about their teenage years, but you can make a solid argument that their offerings have been mislabeled as "Gangsta Rap." Such broad generalizations dismiss a song like Wu-Tang Clan's "C.R.E.A.M," where Raekwon claims he and his crew were "pulling out gats for fun," even though he gives the real motivation for brandishing firearms before and after that line. He was the product of a single parent home, adjusting to new surroundings ("Moms bounced on old man / And then we moved to Shaolin Land"), and he was tired of wearing the "same damn Lo sweater."
While writing "C.R.E.A.M." Inspectah Deck was 22 and recently removed from his teenage years. The close proximity allowed him to go full-on Emo, spitting, "Though I don't know why I chose to smoke sess / I guess that's the time when I'm not depressed / But I'm still depressed / So I ask what's it worth / Ready to give up so I seek the old earth."
"C.R.E.A.M." only becomes "Gangsta" when the guns are drawn and people start getting locked up. Before those moments, Rae and Deck rhyme about the same type of teenage angst that Eminem made a killing off of for the first four years of his career. The poverty that sometimes comes with living in a single parent home, being ridiculed by one's peers, and using illegal drugs to cope with depression are very much a part teen angst. Put the same subject matter behind some power guitar chords, and you'd have a hit for Paramore or the now disbanded Fall Out Boy. In the case of Wu-Tang Clan, Inspectah Deck and Raekwon just masked those very vulnerable emotions behind the veneer of traditional, black male stereotypes of masculinity.
You can make the same argument for Boogie Down Productions' "Love's Gonna Getcha," E-40's "Hope I Don't Go Back" and any number of Hip Hop songs. In each case the artist is dealing with issues of teen angst, but they quickly move on—usually within a few bars of the same verse—to explain how they overcame them. The pain of being poor and/or feeling alone segues into the success they achieved in later years. As KRS-One pointed out in the BDP song mentioned above, "Where I'm from if you're soft you're lost / To be on point is to roll with force…"
Eminem And The Perfect Retail Storm
Fast forward to 1998, and Marshall Mathers was developing a blueprint for success. His 1997 run on California radio station KMEL's "Wake Up Show" proved he had a technical precision that put him far ahead of that year's crop of emerging emcees. In that regard, he was no different than other guests of the show like Ras Kass or Chino XL. But through the coercion of Interscope Records founder Jimmy Iovine, Em was able to become more palatable and tap directly into the teen market. Interestingly enough, Eminem was from a fairly rough section of Detroit. And there are incidents before and after 1998 that prove he was not opposed to any physical violence if necessary. But he rarely rhymed about it or glorified it in anything but obviously fictional terms.
Instead, during his run from 1998 through 2005, Eminem often used self-deprecation and humor as a lure of sorts. If you weren't enough of a Hip Hop aficionado to pick up on his intricate rhyme patterns, then his catchy, melodic choruses and sense of humor would likely draw you in as a casual fan. Go back and listen to "My Name Is," which was a last minute add-on to The Slim Shady LP. Its humor borders on being hokey. If you're not a serious Hip Hop fan, you can easily get lost in the jokes about Debbie Mathers' A-cup and Marshall's chronic masturbation to pick up on the deceptively complex, four syllable cadences.
"All my life I was very deprived / I ain't had a woman in years / My palms is too hairy to hide / Clothes ripped like The Incredible Hulk / I spit when I talk / I'll fuck anything that walks / When I was little I would get so hungry that I would throw fits / How you gonna breastfeed me mom / You ain't got no tits…"
From a technical perspective, Eminem was head and shoulders above most of his peers. But you don't sell 10 million copies of an album (The Marshall Mathers LP and The Eminem Show sold 10.2 million and 9.8 million copies respectively) strictly on technical merits. If so, Chip Fu of the Fu-Schnickens would be rolling in dough right now. Timing is everything. And during one of Hip Hop's generational shifts—in Em's case, the post "Golden Era" span that ran from 1998 through 2005—some of his biggest hits involved him simply emoting. This also coincided with a time when music sales peaked, and teenagers were buying more music than ever. According to the RIAA, recorded music sales reached nearly $14 billion in 1998. Combine this with an estimate by Nielsen that teenagers were spending 18.5% of their disposable income on music, and what you get is a marketplace ripe for the picking.
During this sales boom, Eminem was also using a veneer to cover most of his overtly emotional material. But his was humor and self-deprecation, which appeal to teenagers just as much as the angst you hear on "Role Model" and "The Way I Am." Instead of drawing the guns, Em would just make fun of himself or admit to taking an ass whipping—things that weren't particularly popular subject matter even during the Golden Era. That's not to say Em was pimping kids out of their allowances—Pop acts like Backstreet Boys, N'Sync and Britney Spears were more than happy to perform that duty. And I think that's a big part of why Eminem took shots at the above acts anytime the opportunity presented itself. What I am saying is that, unlike his black counterparts, Eminem didn't quickly apologize for or explain away his angst. In turn, the large crop of teenagers who were purchasing music at the time, found him more relatable and spent lots of money buying his albums. It's not rocket science: if you can appeal to a wide audience of people, you're likely to sell more albums. And few things appeal to teenagers other than angst.
Eminem's Influence On Drake, B.o.B And Other Post-2005 Emcees
Eventually even Eminem couldn't sustain his breakneck pace. The death of his friend Proof, mounting legal issues and a drug problem that was clearly more serious than most people thought, caused Eminem to take an extended hiatus. In the meantime, we would learn something that should have been obvious—Eminem's angst was influencing young Hip Hop fans of all races and backgrounds.
Two of the more commercially successful Hip Hop artists in recent years have clearly been influenced by Eminem's approach to expressing his emotions. And maybe because of that influence, the often reclusive Em has granted them what was once the hardest cameo to secure in the business. In 2009, Shady raised his profile on "Forever,"
alongside Kanye West, Lil Wayne and Drake. Both West and most notably Drake followed Eminem's blueprint of emotional vulnerability. Drake has arguably suffered more from the wrath of those who prefer that their moments of lyrical insecurity be quickly followed by a stickup a la Raekwon.
Most (possibly even Drake himself) would agree that lyrically Drake can't hold a candle to pre-Relapse Eminem. But a huge part of Drake's commercial success lies in his ability to push the envelope by surpassing Em in terms vulnerability. Listen to the following rhyme from "Say What's Real." Would you be at all surprised if the same tweens who watched "Degrassi: The Next Generation" weren't drawn to the former Wheelchair Jimmy emoting over a Kanye West beat as they navigate through their awkward teenage years?
"Why do I feel so alone / Like everybody passing through the studio / Is acting in character as if he acting out a movie role / Talking bullshit as if it were for you to know / And I don't have the heart to give these bitch niggas the cue to go…"
There's no veneer there—no self-deprecation and no black, male machismo. Those bars are one step away from Jon Cusack holding up the boombox in Say Anything. But those bars are also quite commercially viable. Even after freely giving away the So Far Gone mixtape "Say What's Real" appeared on, a retail version of the mixtape-turned-EP went platinum. And Drake managed to sell another million plus copies of the Thank Me Later album that followed it.
Similarly, Shady disciple B.o.B attempted to out-emo Eminem on a track that featured Em. Backed by a brooding piano, and Hot-Topic mainstay Hayley Williams of Paramore, B.o.B painted his emotions in broad strokes, rhyming, "Let's pretend like it's '98 / And I'm eating lunch off a Styrofoam plate / Tryin' to be the next rapper coming out The A / Hoping for a record deal to ignore my pain…"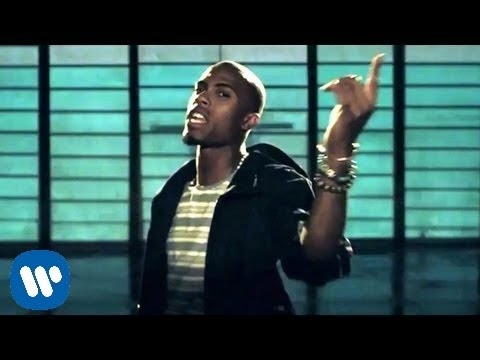 B.o.B was rewarded for his efforts with the number one album in the country. And while the younger crop was studying Eminem, the elder emcee was taking notes too. Most people's formal introduction to producer Boi-1da came in 2006 on Drake's Room For Improvement mixtape. But, soon, Eminem would enlist the Canadian boardsmith for more of his solo recordings.
For me, and presumably the people behind the Drake and B.o.B backlash, those "Airplanes"
rhymes make all the difference. Pain is a universal emotion, and there's really no need to dumb it down or generalize it. While Eminem fans may have been hooked in by his angst-driven rhymes, they were always balanced with substance, delivery and songs like "My Fault," that addressed grown ass man problems. Maybe you can't quantify someone's struggle. But as a paying listener, I'll always gravitate toward a song about "real life" problems of poverty and death than someone bitching about feeling socially awkward or alienated.
Ultimately I'm in the minority, because I no longer fit into record label A&R's target demographic—people between 16 and 23 years old. But I do find it interesting, that as society's new, loosened definitions of black masculinity finally trickle down to Hip Hop, so many of the more popular emcees want to be like Eminem in his prime. If done properly, I don't think there's anything wrong with it. As we're redrawing our Top 10 Emcee lists in the future, it's hard not to picture Eminem on that list. But that's another argument for another day.
In the meantime, I'm drawn to the irony that Tyler, the Creator—someone clearly influenced both by Eminem's penchant for shock value and teen angst—has beef with what he calls the ever-growing group of "post-Drake ass, cliché, jerkin', LA/Slauson rapping, fuck nigga ass Hypebeast niggas." And Hopsin—someone who has studied Em's use of melody, shock value, angst and self-deprecation—dislikes Tyler. Both of them have an affinity for contact lenses, things wolf related and rhymes that channel teen angst. For that matter, all of the emcees mentioned above have their merits, and I would argue that they have more in common with each other than they think.
On "Yonkers," Tyler is telling his therapist about his daddy issues, while hoping B.o.B and Bruno Mars' airplane crashes. Hopsin takes shots at Tyler, while joking about chronic masturbation on the same track. Meanwhile B.o.B is contemplating his post-mixtape backlash and Drake is hurt that Rihanna allegedly used him. As an 80's baby, it's all a little too touchy-feely for my tastes…but, to each his own.
These days, Eminem doesn't even want to be the old Eminem anymore. His pen is as sharp as ever, but sobriety and maturity have caused him to substitute punchlines and reflection for masturbation jokes and teen angst. So when a publication like GQ labels Wale, Kid Cudi and Drake as "Gangsta Killers," I can't help but laugh. That trio—or even Eminem for that matter—didn't replace so-called "Gangsta Rap." People like NWA were just mislabeled as gangsters. Emotions are universal, and "Fuck The Police" and songs of its ilk were very emotional reactions. For most outsiders, the reaction was an unfamiliar one of black, male rage. But if Tyler the Creators wish in "Yonkers" to slip himself some pink Xanax and "dance around the house in all over print panties" has taught us anything, it's that depression truly is rage turned inward. Even so, I think it's pretty safe to say we won't see anyone (not even the current version of Eminem) mix raw skill, marketability and a perfectly articulated teen angst with a ripe marketplace the way Eminem did in his prime. But people like Drake, Tyler, B.o.B and Hopsin are proving that he clearly had quite an influence.
Omar Burgess is a Long Beach, California native who has contributed to various magazines, newspapers and has been an editor at HipHopDX since 2008. Follow him on Twitter @FourFingerRings.