In one of the most diverse Top 10 lists in weeks, ScHoolboy Q's Oxymoron cut leads the pack with an appearance on the soundtrack to the recently released, nextgen, NBA Live 2014. Q's "Man Of The Year" brings us another step closer to the full release of the TDE artist's third album, tentatively scheduled for an early 2014 release. Kanye West's "Bound 2" video takes up two spots with both the original version at #2 and the uncensored version at #4. The video was premiered earlier this week on the popular talk-show program "The Ellen DeGeneres Show," and alongside West, the rapper's wife Kim Kardashian features prominently next to the star. The Top 3 is closed-out with a feature-heavy single from Timbaland's upcoming fourth album, Textbook Timbo, which currently is without an official release date. On "Know About Me," Jay Z offers up a short introduction to a song anchored by Timbaland's first verse and hook and a second verse from Drake.
The rest of the list is rounded out with a remix to Big Sean's "10 2 10" featuring both Rick Ross and Travi$ Scott. The original track appeared as the third song on Sean's recently released second album. Chris Brown returns with a feature from Busta Rhymes on the single from his recent mixtape, The X-Files EP. The Eminem fever cools down this week with the rapper only appearing once courtesy of an interview with the BBC's Zane Lowe. Amidst a downplayed public dispute amongst members of the Wu-Tang Clan regarding their upcoming full-length album, Wu-member Raekwon drops off a loose track from his upcoming F.I.L.A. LP to tide fans over before release. Finally, Kendrick Lamar lands two songs on the list with HipHopDX offering throwbacks from Lamar's early days as K. Dot with "Ride Up" and the more recent "Thanksgiving" from his Kendrick Lamar EP in 2009.
ScHoolboy Q's "Man Of The Year" Released From NBA Live '14 Soundtrack
After first appearing as a snippet accompanying the release of Kendrick Lamar's "Bitch Don't Kill My Vibe" video, ScHoolboy Q's contribution to the upcoming NBA Live '14 video game was released in full this week. The song, "Man Of The Year," stands next to music by artists like Action Bronson, Joey Bada$$, Killer Mike and El-P, and more on the soundtrack to the recently released NBA Live game.
On "Man Of The Year," Q raps over a hazy sample of the Portland-based electronic group Chromatic's song "Cherry," released earlier this year on a compilation of synthpop tracks. On the song, Q raps vaguely about his prowess and not-so-slyly dubs himself "man of the year" throughout. On the second verse he mixes his penchant for in-your-face boasts with edgy references to his upbringing. "Nigga you ain't said nothing but a word / Smoke something for ya nerve / Home of the paid on the first / Then nigga going broke by the third."
The song comes just weeks after ScHoolboy Q's fellow TDE artist Kendrick Lamar was dubbed Rapper Of The Year by the popular men's cultural magazine GQ. "Man Of The Year" is slated to appear on Q's upcoming Oxymoron album, a project that has seen frequent delays. Most recently, Q confirmed that having completed the album and said that he's submitted the project to his home label. Nonetheless, TDE CEO Top Dawg later told fans that Oxymoron contained uncleared samples that prevented the announcement of an official release date.
Last month, Q unconventionally confirmed a tentative January 2014 release date for the album in a featured verse. On the remix of recently signed TDE artist Isaiah Rashad's song "Shot You Down," Q raps "I'm tired of answering questions why Oxymoron delayed." "See, I was thinking November, but January is sweet / They set my Setbacks is free, my Habits won in my sleep / So January agree, get a taste of this gangsta / See I'm just tryna eat with a freak of the week."
Kanye West Premieres "Bound 2" Video On The Ellen DeGeneres Show
Earlier this week Kanye West premiered the accompanying video to the final track of his recently released Yeezus album on the popular television program "The Ellen DeGeneres Show." Released officially as a single in August, "Bound 2" peaked at #5 on Billboard's Bubbling Under Hot 100 Singles chart. On an album otherwise characterized by industrial, electronic soundscapes, "Bound 2" acts as an outlier with its mostly Soul-based production.
The recently released video, which was released in both an original format as well as an accompanying uncensored version, prominently features West and his wife Kim Kardashian together on a motorcycle. Both versions of the video hold a spot on this week's Top 10 with the original version peaking at #2 and the explicit version appearing at #4. The "Bound 2" video can be streamed below.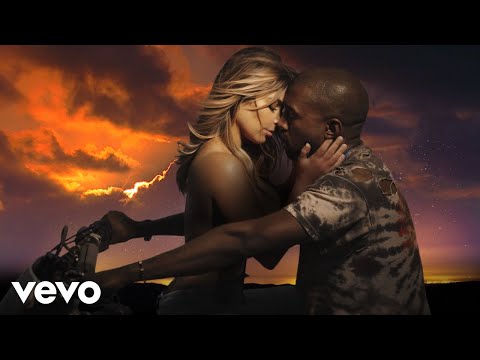 Timbaland Enlists Jay Z, Drake, And James Fauntleroy For "Know About Me"
With Timbaland's fourth solo album slated for a tentative 2014 release, the producer and time-and-again rapper released the Drake and James Fauntleroy-heavy single "Know About Me" this week. While Jay Z also makes an appearance, his feature is consolidated to a short introduction. "We gotta sell these bitches the dream, my nigga," he says. "Niggas like Walt Disney around this bitch."
Timbaland holds down the first verse and the song's recurrent hook, while Drake offers up a second verse and James Fauntleroy carries the song out with a drawn out closing. On his second verse, Drake navigates an aggressively pompous lane with frequent reminders of his success and money. "Got some things on the wrist, Cartier with the diamonds / If this was 10 years ago nigga would've went diamont / I been singing and rapping I make a killin' in both / If I had to choose a Jackson man I'm feelin' like Bo."
This Week's Top 10
1. ScHoolboy Q – "Man Of The Year"
2. Kanye West – "Bound 2" [Video]
3. Timbaland f. Jay Z, Drake & James Fauntleroy – "Know About Me"
4. Kanye West – "Bound 2" (Uncensored Version) [Video]
5. Big Sean f. Rick Ross & Travi$ Scott – "10210 (Remix)"
6. Eminem – Zane Lowe Interview (Part 1) [Video]
7. Chris Brown f. Busta Rhymes – "Sweet Caroline"
8. Throwback Thursday: Kendrick Lamar f. Freeway & Joe Budden – "Ride Up"
10. Kendrick Lamar f. Rapper Big Pooh – "Thanksgiving"
RELATED: ScHoolboy Q Says There Are No More Gangster Rappers