Several months after the release of a collaborative EP alongside MED and Madlib, Los Angeles emcee Blu is now releasing a 12" single produced by Pete Rock on Redefinition Records. The record, available today (August 20), features the Pete Rock-produced "Clean Hand" as well as a previously released tribute to Gang Starr emcee Guru in "Lemonade." Blu recently explained to HipHopDX how "Clean Hand" came about and wrote in to highlight his favorite Pete Rock songs (and which one he lost his virginity to).
"I met Pete Rock at the classic 'Pete Rock vs. DJ Premier' battle in [Los Angeles]," he said of the now internationally-travelled bill. "I was introduced [to Pete Rock] by my man Evidence from Dilated Peoples. I gave my respects and astonishingly, so did he. He extended a chance to work and offered some beats. I never followed up with Pete till years later, it was rumored that Elzhi was tryna take the beat I picked after I told that nigga, 'Any beat but this one.' I ended up getting it before he did and subsequently the song I did to the beat was called 'The Clean Hand.'"
The Johnson & Jonson emcee/producer continued by explaining how the song was unintentionally leaked prior to this formal release. "It leaked last year when I lost Pete's contact and tried to get him the song via Twitter," he said. "Bad move! The song was eventually 're-recorded' from its demo stages and mixed and mastered for a proper presentation."
While "Clean Hand" is Blu's first proper release on the label he has made recent appearances on its other releases, and, as he detailed to HipHopDX, the record marks the second formal collaboration between his own label New World Color and the New Jersey-based Redefinition Records. "New World Color is the Zenith," he said, "and this is the beginning. [We collaborated] with Redef for the 10" single with Brooklyn emcee Divine Scienze. I myself have got down on a good seven or eight different upcoming releases from Redef and we plan on releasing more. 'The Clean Hand' is just the start of the onslaught."
Besides taking some time to explain the origin of "The Clean Hand," Blu also wrote in to DX to offer up his own favorite Pete Rock songs, some of them chosen for more obvious reasons than others.
"'Tru Master' is my favorite Pete Rock song for one, because I lost my virginity to this joint, and for two, 'I'ma true master, you can check my credentials,'" quoted Blu of the 1998 Soul Survivor single featuring Tha Dogg Pound's Kurupt and Wu-Tang Clan's Inspectah Deck. "This is back when [Inspectah] Deck was one of my favorite emcees, if not my favorite. And Kurupt went in for the coast on that one too, classic !!"
Next, Blu pointed to one of Hip Hop's most celebrated remixes, courtesy of Pete Rock's vinyl rendition of Public Enemy's Apocalypse '91…The Enemy Strikes Black single, "Shut 'Em Down." "'Shut'Em Down [Remix]' has to be the hardest Pete Rock beat ever, its so fucking big and anthemic and fits Chuck D like a glove he wore to the World Series. Big song, big collab and even bigger remix. Definitely one of the best remixes of all time."
Three years later, Pete Rock produced the fourth single from Nas' debut, Illmatic, in the form of "The World Is Yours." "Naaaas, there wasn't another album more classically composed in Hip Hop than Illmatic and without a doubt one of the shiniest jewels would have to be the Pete Rock single, 'The World Is Yours,' which introduced to me the Nas that I will always know. [Quotes] 'I sip the Dom P / watching Ghandi / til I'm charged and writing in my book of rhymes all the words past the margin.'"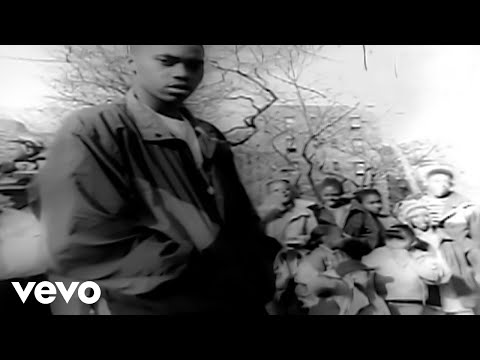 From his work with longtime partner C.L. Smooth, Blu highlighted Pete Rock's 1992 classic, paying tribute to a fallen member of Heavy D's Boyz. "['T.R.O.Y.'] was one of those signature songs i heard in my childhood, and I couldn't wait to find out what or who it actually was when I got older. Those horns you will never forget, and such a personal song with huge moral and dedication, which took a lot of heart. Trouble T-Roy will always be remembered, and this will always be a song Hip Hop keeps close to heart, 'T.R.O.Y.'"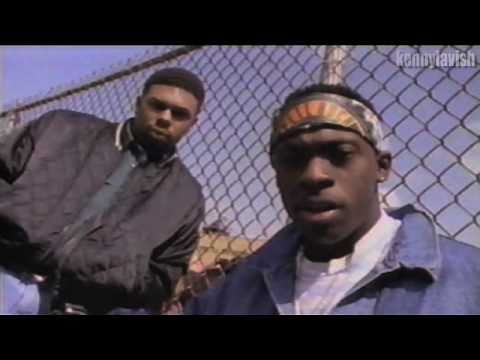 Next, Blu picked a particularly obscure Pete Rock composition, from another Dilated Peoples member, DJ Babu's 2002 Duck Season solo debut. The Sequence Records release included an early effort from the group that boasted would-be solo sensation Roc Marciano, courtesy of his group The U.N. "This was the rawest, most retarded shit I heard in my life. 'This is Pete Rock? Where is the beat? Where is the bassline, it's only two notes that hit maybe three times the whole song? Who is Dino Brave, and last but not least, who the fuck is this kid Roc [Marciano]?'," recalled Blu of his initial thoughts. "'Cake' [is] my favorite joint from the Friday Night Flavors radio show, they would never fail to play it every week, yo. [Quotes] 'The size of waffles gunshot holes."
Blu also extended his list past the initial five with a nod towards songs like the Pete Rock & C.L. Smooth featuring Run-DMC track "Down With The King," "The Bitch In Yoo" by Chicago, Illinois legend Common and the entireity of the producer's album Main Ingredient alongside CL Smooth.
"The Clean Hand" is available for purchase now.
RELATED: Blu & Exile Talk About "Flowers," Premature Releases, And Blu's Failed Run-In With Nas [2012 INTERVIEW]