Delving into a number of artistic pursuits, MeLo-X is a jack-of-all-trades. One who has taken the time to carefully mold his skill in each respective endeavor. In his spare time you can find him crafting lush remixes, touring around the world, or simply inhaling the wondrous sentiments of life. Not a bad agenda for a man working independently.
MeLo-X has acquired a global audience with his innovative approach to music. The melodies and synths are play-dough in the hands of the Brooklyn native, who takes joy in morphing sound waves into something never heard before. His unique style has made a mark for itself, creating a number of well-received remixes including Maxwell, Amy Winehouse, Quadron, and Kilo Kish.
Spearheading the Romantic Movement with his collaborative effort Zulu Guru, MeLo-X and Jesse Boykins III prepare for a romantically driven release full of passion, poise and the sort of spacey charm that MeLo's production is usually good for (take for instance the album's single "Perfect Blues"). The anticipation seeps beyond Zulu Guru though, with MeLo's upcoming solo album GOD: Pièce de Résistance, which he announced exclusively to HipHopDX.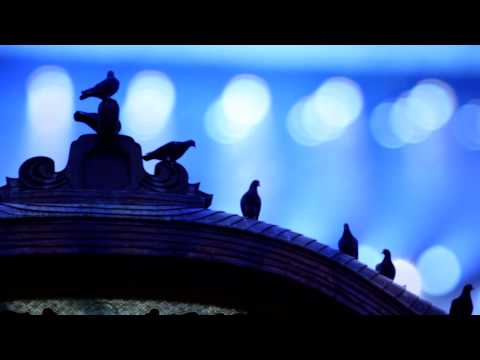 HipHopDX: What were the conversations and studio sessions like with Jesse while working on Zulu Guru?
MeLo-X: Usually the way me and Jesse [Boykins III] work is either I'll come up with a concept or he'll come up with a concept, kind of like a story line of what's happening or what's going on in our life at the time and then we get in the studio and kind of write it together. A lot of songs are written at the same time. It's starts with a story and a plot and then we kind of follow the plot as we write.
DX: To collaborate with another artist on a project is a very intimate thing…what was the dynamic like after that project was finished.

MeLo-X: We definitely were close before but definitely after working on this project, working on the artwork, mixing it, recording it, it's a long process so we definitely bonded more. It made us feel like we wanted to tour more together and travel. Bring the sound to different places.
DX: The interludes on this album…
MeLo-X: Yeah, the poetry. The intro was Tray Harris, she usually speaks at a lot of our shows. JoeKenneth as well, he's a part of the Satori Sounds and Street Etiquette. And then Kesed is a long time friend of ours. It was dope adding those pieces to it, it's me and Jessie's album but we wanted it to be a family thing too so all of the romantic movement is involved.
DX: It's evident you both were looking to make a statement with this album.
MeLo-X: It's like different layers of a cake. This is like the first layer, which is finding the romantic qualities in everyday life. One of the reasons we called it Zulu Guru is the Zulu people are like one of the last people to be conquered by the European nation and they were a tribe of warriors. We feel like without music we have that same warrior spirit. We do what we want, we approach it a different way and we're fearless with it. That's the direction we took with the whole album. The next layer might be space travel, I don't know.
DX: The artwork was really fascinating, where did the concept for that come from?
MeLo-X: The artwork was by Dr. Woo, it's kind of like everywhere we've been in the world and all the different cultures that inspire us embodied in the artwork. You see an ankh, you see the ying and the yang, there's a lot of symbolism in it. There's a lot of stuff in it that I don't even know about that I'm learning as I look at it. It's cool to just embody all these different things from his side, from my side.
DX: What were some things you picked up on from it that you didn't know before?
MeLo-X: There's a few layers of the circle, there's a few of them that I didn't know what kind of pattern it was but when we went to South Africa we saw some of those patterns there. It was kind of cool to see where Dr. Woo got the inspiration from. People there would see the cover and show us the same pattern and where it's from.
DX: What are some of the programs you use for your production?
MeLo-X: The main program I use is Fruity Loops. Nobody uses Fruity Loops. People do, but they don't admit it. The thing with me, I've been using Fruity Loops so many years and I've figured out how to make it sound the way I want it to sound. It doesn't sound like a Fruity Loops beat. [Laughs] The thing too is I collect sounds. I have gigabytes of sound that I collected, things that I've recorded. I make my own synthesizer sounds too. I kind of collect all these different kinds of paint and I use Fruity Loops as a kind of canvas where I can place everything.
DX: You play instruments too so where does the live instrumentation come in
MeLo-X: Recently I've added a lot of guitar to my music. I play keys as well so when I create different synths and different patches I'm always playing it. A lot of the stuff you hear from me I actually create the sounds from scratch from one sound and then I'll pitch it and morph it into whatever I want. I have other little drums and trinkets in my room that I add to beats as well.
DX: BLACKsummer'snight is one of your most coveted releases. What did that do for your name as far as producing?
MeLo-X: That was like my hit. It made me see that doing something for the love of it can go very far because I did a few remixes before that which were real dope and got some light, and then I did that one just because I loved the album and I heard my own takes of it. I put it out for free and Maxwell had personally hit me up, so that alone is like "Okay, it can reach that height."
DX: How did that day go?
MeLo-X: He hit me on Twitter, he sent me a direct message. I think we put out the first track, "The Highest," so he heard that and he was like "Yo, this shit sounds amazing I want to hear the whole album." At that time I didn't even finish it (laughs), I was like "I need to finish this." But I did it and I sent it to him and he said "This shit is incredible, thank you so much for doing that." That was it and he tweeted about listening to it a few times. That was enough for me, but then his record label hit me up to buy some of the tracks and they used it on tour. At the end of his shows they would play my remix. So that was like "woah." And then his manager hit me up about remixing stuff for the new album. So that whole project was a mind-blowing kind of thing. I spoke to him recently too, we exchanged information so when he's ready with that next album I should get some remixes on there.
DX: Are there any projects you've heard lately you'd be interested in giving the refix to?
MeLo-X: Usually if something is majorly hyped I don't listen to it until a year later or something. I always listen to it way after because I don't want to be influenced by everyone telling me I need to listen to it. I just wait, or if I get the album way before I'll listen to it then I'll buy it. I really like Frank Ocean's [Channel Orange] album, I heard some things in there that I would mess with. Definitely Flying Lotus' new album [Until The Quiet Comes], that shit is crazy!
DX: What is Electric Punanny?
MeLo-X: Electric Punanny is an experience. It's an exploration in sound and rhythm and color. When you come to our party you see all types of people, all different cultures, and you're going to hear a whole bunch of music and a lot of rhythm. There's a lot of dancing and good times. That's why we did the party, the Electric side is like House, Electro, and then the Punanny side is the Dancehall, the Reggae, the roots, the culture. Me and Jasmine Solano put that together. We did it for three years straight in New York and then we started going to different places like Denver, Canada, France. We definitely want to take it to more countries because the turn out in France and Canada was amazing.
DX: What has it been like traveling for you? Not every artist gets the privilege to successfully tour like that.
MeLo-X: It's ill yo, 'cause I'm independent. It's just me and my manager, he's a childhood friend as well. It's just us, I've been able to touch a lot of continents and see a lot of different people, different places I didn't even know I had fans. It lets me know that what I'm doing is reaching people. Even though I'm doing it from my bedroom in Brooklyn, but reaching the world.
DX: You talk about being the "God of your destiny," at what point did you realize you were limitless in possibilities?
MeLo-X: I feel like the realization was a process because in high school I changed my life around. At that time I wouldn't of said I was religious but now I would say I was religious. I was reading a lot, I became a vegetarian, I started growing my hair, so from then I was very spiritual, finding myself and searching for my inner God. As I started doing music and seeing what I wanted to happen like traveling, I started getting into the idea of "I'm the God of my destiny." I feel like I started testing it out on my first mixtape, on the last track I was shouting out mad countries I never been to and now I've been to those countries. It was a learning process but as I kept going I realized if I really think about something and focus on it, it'll happen. It was a process of figuring that out.
DX: What was the last song you heard that changed your life?
MeLo-X: Damn son! That's a hard one. I will say, the new Flying Lotus album…the first four songs back to back, that shit opened up a layer in my brain. I was like, oh shit I get it. Because the first song starts off a certain way, then I feel like the third song samples things from the first two and becomes a new song. I was like, oh shit!
DX: You have a lot on your plate as it is, but are you working on anything else?
MeLo-X: Besides Zulu Guru with Jesse Boykins III, I have my solo album coming out, GOD: Pièce De Résistance. Should be early next year. I'm also working on my first photo exhibit. It's going to be the Romantic Movement in Africa. That's going to be my first exhibit, and then I'm also the creative director for Caterpillar Footwear their Autumn/Winter and I did some things for the Spring/Summer 2013. I'm a creator, that's what I say I am now. I just have this chessboard, and I make certain moves in life.
Purchase Music by MeLo-X