The reviews for Kendrick Lamar's highly anticipated Aftermath debut good kid, m.A.A.d city are steadily rolling in, and so far, praise for the Compton emcee's work has been universal. Now, in a recent double interview from 2DopeBoyz and TheWellVersed, K. Dot addresses some critical comparisons of the album to Nas' own debut Illmatic.
Kendrick explained that having good kid, m.A.A.d city likened to the QB legend's classic record is both exhilarating and terrifying. While he feels proud that many listeners believe he's encapsulated the sound of his generation with the project, he says that he's not ready to accept the idea that he's the second coming of God's Son.
"Illmatic? For people to even put my album in the light of that, is an accomplishment. It's crazy to even be mentioned with it but it's scary at the same time," he said. "That era – I wanna say the age range now would be 30, 30 to 40 – they can recognize this was the album. Illmatic's the album for the '90s era when I was growing up. The stories he was telling was something I can relate to. From the response, just from the leak…these kids out here, they're all saying the same thing: this is the feel for this era…it's just a weird feeling to be in that same type of light, 'cus it takes a whole lot of responsibility to keep that up in the long run and longevity, and that's something I don't have yet…so Illmatic will always be #1."
Check out the full interview to hear what Andre 3000 had to say about the album.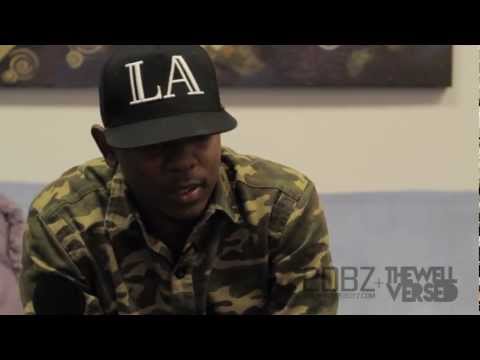 RELATED: Kendrick Lamar Says Dr. Dre Delayed "Detox" For "good kid, m.A.A.d city"