Wiz Khalifa musically introduced Amber Rose to his fan base on his Taylor Allderdice mixtape, but the couple plans on making another track for his upcoming sophomore album O.N.I.F.C. During an interview with Karen Civil, the Taylor Gang leader said that he doesn't have an Amber Rose feature locked down just yet, but that he's going to open up a space on his album just for her.
"She's not on there yet, but I'ma put her on there. I usually always find a place for her," he said. "Even if it's something that I do, I'll just cut myself out of there and put her in there, just so my baby can get a little piece of that. She deserves it."
He also addressed Snoop Dogg's recent name change to Snoop Lion, stating that he has nothing but respect for what he's doing. He also confirmed that a sequel to Mac & Devin Go to High School will occur, but that that they might run into an issue with Snoop's new hairstyle.
"I love it man. He's going to a peaceful zone, he's going to a spiritual zone where you get to know yourself and man, he's doing what a lot of people are scared to do. You've got to respect that," he said. "Yeah, we're going to start shooting another one. We're going to have to figure it out, but with Mac having dreads now… We'll make it work, though."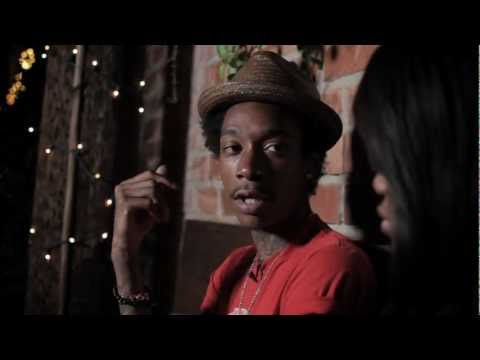 RELATED: Wiz Khalifa Responds To Criticism Of "O.N.I.F.C." Cover Art, Jimi Hendrix Comparisons