It looks like fans of Wyclef Jean and Alicia Keys will get a special opportunity to see them in a unique live setting. Now, in a recent press release, New York's 92nd Street Y announced that they will be hosting a series of live conversations with the two stars.
This September, Wyclef and Keys will take the stage at the 92 Street Y as a part of their conversations series. On September 10, Keys will join famed author and New York Giants co-owner Jonathan Tisch. Then, on September 30, Wyclef Jean will grace the community center stage to discuss his new memoir Purpose: An Immigrant's Story and perform some of his music.
Tickets for both events can be purchased at the 92Y's website.
In other news, rapper/producer EA-Ski may not be the most notable beatsmith to hail from the west coast, but that hasn't prevented him from solidifying his place in Hip Hop. Now, according to a recent report from Sway's Universe, the famed producer took home a major honor for his work.
This past weekend, EA-Ski won the coveted Best Hip Hop West Coast Producer of the Decade title at the West Coast Hip Hop Awards. The award show also featured a variety of performances from some the west's finest artists, including Ski himself.
Finally, it looks like legendary DJ Rob Swift has found himself a new job. The X-Ecutioners alum was recently announced to be the house DJ for ESPNU's upcoming late night program "Unite."
In a recent press release, it was revealed that Swift would be acting as the upcoming program's resident turntablist, a first for an ESPN program. ESPN's music director Kevin Wilson explained that Swift was an obvious choice for "Unite" given his reputation as a DJ and eclectic taste in music.
"We knew music would be a core element for the show and we needed music versatility to branch the spectrum of topics 'Unite' would cover," said Wilson. "We've followed Rob's career for some time now, and when we started planning the music direction for 'Unite,' it didn't take long for his name to come up…Swift has staked a claim for himself in the music community with the range of music genres he works with regularly. He brings a fresh perspective to everything from classical Bach to Linkin Park."
"Unite" will premiere on August 27 at midnight on ESPNU. Watch a short promo video of the show featuring Swift below.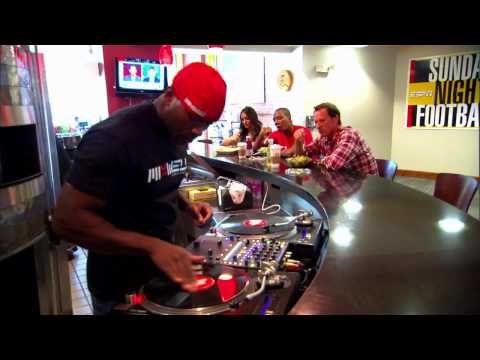 RELATED: Wyclef Jean Discusses Lauryn Hill's Tax Issues, Reveals Book In The Works