At the press conference for the 2012 BET Awards, Detroit rapper Big Sean caught up with Real Talk NY to speak on both his sophomore album and his upcoming mixtape.
While Big Sean did reveal that he's only about seven songs into his next album he also explained that he plans on focusing a lot more on the project once he returns from France.
"I got about seven songs done for the solo album and a lot of them aren't even all the way done," said Big Sean. "So you know we got a lot of work to do. Once I get back from France that's all I'm doing is just these Summer Jams and my album and at the same time finishing off this mixtape. We got a lot of songs for that already."
In the meantime Big Sean plans on releasing a mixtape which will likely be released in a "few weeks" and will consist of tracks that didn't quite fit in with the overall feel of his sophomore album.
"[The] songs I just feel like are really good, but just don't fit the album. You know what I'm saying? Don't fit where I'm trying to take the album. It'll probably be a lot of fan favorites though. Just like Finally Famous 3 was to a lot of people," Big Sean explained. "You know I haven't dropped a mixtape in like two years it's just exciting to get back to that man."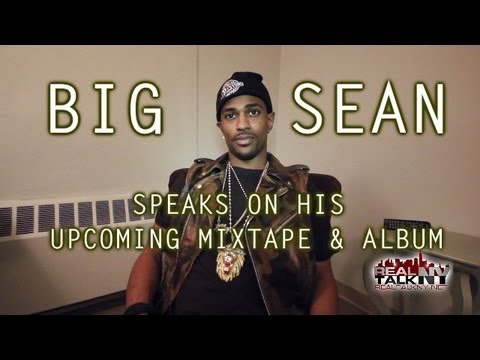 RELATED: Big Sean Addresses Young Chop's Beef Over Kanye West's "I Don't Like" Remix