August 28 may be nearly four months away, but that doesn't mean fans aren't still excited for the release of Wiz Khalifa sophomore album with Atlantic Records O.N.I.F.C. Now, in a recent interview with DJ Whoo Kid, the Pittsburgh rapper gave light to a few collaborations he has in store for the project.
Although he kept rather tight-lipped about the LP's entire guest list, Wiz did confirm he has Pharrell, Cam'ron, Curren$y and the Weeknd line-up for the project.
"I've got Pharrell on there, he did a beat and a verse," he revealed. "I've got Cam['ron] on there. I've got Spitta on there, of course. The Weeknd."
Wiz also discussed his album's debut single "Work Hard Play Hard." He explained to Whoo Kid that while he didn't actively seek out a second "Black and Yellow" single for this project, the fan response has been similar, which he accounts to its mass appeal and edgy delivery.
"Nah, [I'm not looking for a repeat of 'Black and Yellow'], I think the new single right now is gonna have a similar effect just because of the well rounded-ness of the record," he explained. "It's just a perfect combination of a club song, a radio song, a friendly song for everybody, and it's hard. It's edgy; it doesn't compromise any of its rap integrity."
Check out the full interview below.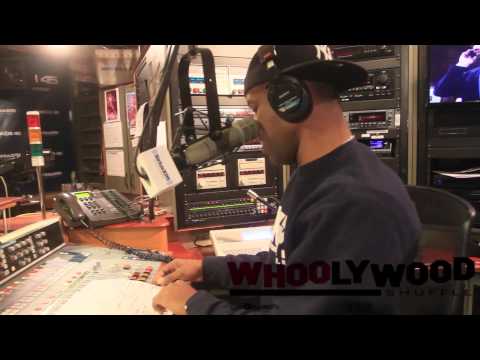 RELATED: Wiz Khalifa Speaks On The Weeknd Collaboration For "O.N.I.F.C."