"I own the night/the heat's my receipt…"
– "Cold Facts"
There is a beautiful positivity in the explorations of negative environments. It's evident when the vessel is lyricism of the utmost sincerity highlighted by cinematically tempered backbeats. With his sophomore LP Grief Pedigree, Brownsville, Brooklyn's KA seeks to ignite the underground niche with the said formula.
The former Natural Elements member in the 1990s, Ka was re-introduced with his own solo track, "Firehouse" on GZA's 2008 LP, Protools. His debut Iron Works, of the same year, then dropped for only a select few. Now with Grief Pedigree, KA reveals himself as a complete in-control artist that writes, produces and performs all of his songs while directing his own videos. With this, Ka seeks to present his ideas as truly intended.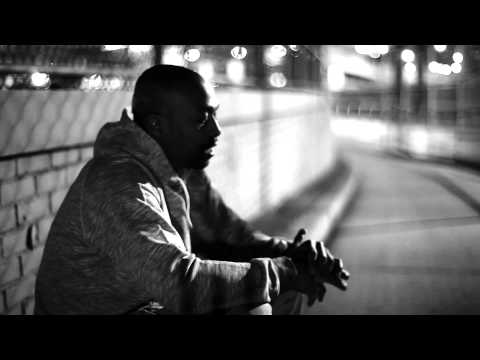 HipHopDX: Many of us missed 2008's Iron Works and then we get Grief Pedigree, a Jazz-like album that demands repeat listening for the full exposure of your persona, trials and ambitions. With that, Grief feels more like your debut than Iron Works?
KA: A friend of mine said pretty much the same thing. He said he wished Grief Pedigree came out first. And then Iron Works was second. Iron was a very personal album that wasn't intended for people to hear. I knew nobody had heard Iron Works except for the people that I gave the CD personally to. And I could talk about shit that they know about. I then was like, "I could do this." I want [Grief Pedigree] to be for the heads that love Hip Hop. I wanted it to be a little bigger with the videos and all that. I think I had a different frame of mind and that's what it might seem like. Grief Pedigree is a coming out party for me. I was featured on [Roc Marciano's Marcberg] album. I had the feature on GZA's [Protools] album. It was all set up for me to be heard by more people.
DX: The production on Grief Pedigree is trance-like, hypnotic. With Iron Works it starts there but there are other producers. Did you try to get their production on Iron Works to be the way you wanted them as under-produced or did they kind of under-produce certain things and you just told them to run with that?
KA: Oh yeah, definitely. I was in a struggle. Those are my boys. Those are my people. We went to school together. It was only like three of us making beats. Me, my man Loose and my man Ant. So I'm rhyming and they make the beats and, "Yo! They are way better producers than what it shows." But I was telling them, "Whoa, whoa, I don't want that. Take that off." I'm having them strip shit. And they're going, "Come on, man! You can't do a song without that." So it was definitely new really having them under-produce. 'Cause I knew what I wanted to hear. I'm doing the album in like 2006 to 2007. In my head I just was tired of fighting people. I really wanted the lyrics to reign supreme.
DX: It seemed Iron Works had breaks by accident as if you couldn't take them out.
KA: Exactly. I mean you know what it was. From years of rhyming and then I took a break from rhyming, I would rhyme with no beats. A lot of rhymes was coming into my head with no beats. And I got comfortable with doing that and beats started coming into my own head. After years of rhyming I realized you don't need no beat to really rhyme. I gotta beat in my head all the time. If I want to spit a couple of bars there's a piece I got in my head I could come on through in. So I don't need you to put beats or drums on it. Sometimes the drums are too loud in the production. I don't really like all that shit. It takes away from the soul of the music. I think a beat just needs a right little snare, the right kick.
DX: With your tracks they're forced to listen but your voice is used like a bass element with a gravely sound to it that is percussive.
KA: Yeah, that's dope. You know what's funny though, Sunez? We're from a lyric time. You go back, you used to say, "You heard what he said? You heard what he said?" It's not about that anymore now. It's about "You heard that song?" We used to quote lyrics. I'm almost 40. When I say from my time I'm talking about that there used to be production that was just like regular but they didn't give a fuck if the lyricist was ill. It was all about lyrics. It's funny how now people don't really treasure it like they used to but I still do. I'm from that time. I don't ever want nobody to be like, "What you sayin'? Those lyrics are corny." Say anything else is corny. His flow is corny, his beats are wack but do not say, "I ain't sayin' nothing." That's when I'm offended. I take that with the highest regard that's why I know the beat has to be ill for you to listen to it. I want you to feel the beat and the hook but a hundred listens later, I want you be like "Yo, that's dope what he said."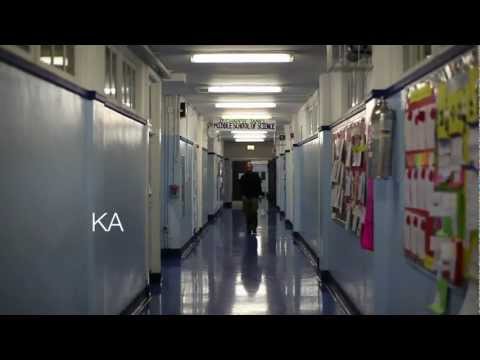 DX: I'm reminded of tracks like RZA's "Verbal Intercourse" with just a backbeat there.
KA: Super cold right there.
DX: The hard breakbeat is considered ideal and is what's rehashed most by the purest Hip Hop today but there are other great elements to focus on also.
KA: It's the boom bap you know. It's the sound of Hip Hop and I respect it and love it. Most of the Hip Hop songs that I love are the hardest and baddest you can think of. But preferring to hear it now, it's kind of like I heard that already. Right now, doing that I kind of don't want to hear that. There's a newer sound now that I'm loving. That's what I started making. What I want to hear.
DX: I see Grief as a progression. It's stripped of the overwhelming break with highlights on every other aspect of the track. It also comes slower with a variety of low register tempos. How do you tempo them? Are tracks made first?
KA: Sometimes I'm writing the verses to the beat. Sometimes I write verses without the beat and then match it. If it's a slow beat I just like to fill it up. If it's fast paced I just don't want it to be boring. To be particular I like the 70 to 80 beats per minute [range]. That's my shit. That's where I'll stand out. So if you do them wrong those could become boring. Now I'm already kind of monotone with my verses. I don't want to be perceived as boring. You know some people still say he's nice but he's boring. I know that. But those are the ones that want the kind of Hip Hop that I'm not doing. So I could stay at one pace but I try to give them different ranges. To give them a pocket of "Oh, rewind that shit right there." Like "Collage" was going and going then all of a sudden I break the pace and say "The ghetto is the devil's home door." You know like all of a sudden I picked it up if I happened to be losing you. I was going a long time with this flow. Let me catch you and wake you again. It's a lot of intricacies that I'm writing, man….
DX: This album goes through the poverty, the hardships and the criminal street life. But with so many frauds today, how do we tell the realness of the emcee? How do we tell it's real?
KA: You know I could only hope that they know it's real by the feeling that I'm giving to you with what I'm saying. The context of which I'm talking about is not from a contrived place. It could only be legit. Like, "How could he know that?" That's how I would feel hearing [Grief]. That's how I hope people would feel. I would hope people could understand that.
"I'm legit so I admit to said crimes / No paper raps just lead rhymes / Niggas spit their shit I bled mines / Food for thought, meals essential, shrine your mind / Build your temple…" – "Born King NY"
Purchase Music by KA
Purchase Music by Natural Elements