After a hiatus from the spotlight, Colin Munroe has released footage of him in the studio with RZA recording the song "Invincible."
The darkly shaded song features rolling drums and snaking synthesizers. In the clip from the session, Munroe and the Wu-Tang Clan member discuss placements of instruments on the track, which plays in the background.
Munroe is currently gearing up to release his new mixtape #UnsungHero. He most recently dropped his new single "The Fight of My Life" featuring Pusha T. It is unclear if the cut will appear on the project.
Watch the video below, courtesy of Karmaloop.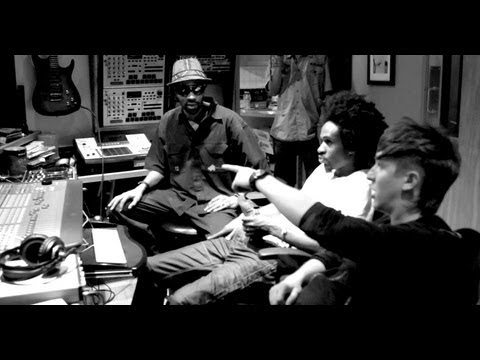 RELATED: Colin Munroe – "Bulletproof Monster [La Roux x Nicki Minaj Revox]"