Young Jeezy brought out B.o.B during his performance on Monday (March 20th) at the House of Blues in Las Vegas, Nevada.
The show, which was part of Jizzle's "The Hustlerz Ambition Tour,", featured a guest appearance from Bobby Ray, who turned up to perform the remix to his single "Strange Clouds," which features Jeezy and T.I.
Check footage of the performance below (via Bootleg Kev).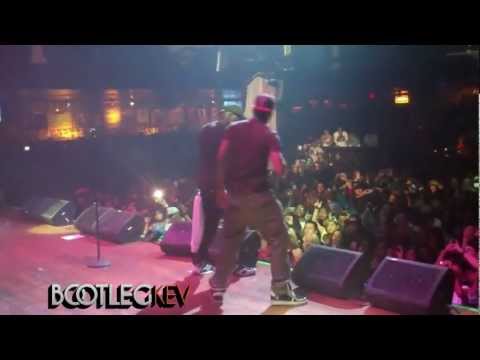 RELATED: Young Jeezy Preparing To Release "It's The World" CTE Compilation