While being interviewed by Montreality.com, rapper Machine Gun Kelly shared a bit of interesting information about a project he'll be releasing in the near future.
When asked what his book would be about if he were to ever write a book, the Bad Boy Records rapper revealed that he is in fact releasing a book of his own.
"We are writing a book," Machine Gun Kelly revealed. "It's actually called The Early Tour Days Of Machine Gun Kelly and it's a shit-load of photos. [It contains] a lot of sex stories – stuff like that, it's cool. Talked about a lot of stuff from last year and the year before that – just like the early shit…We were gonna go for spring, but we have the EP coming out so we were like 'fuck it' and hold off. I don't know. I don't wanna do 20 things that require my fans to just ball out on shit. You know we have merchandise and all that stuff. I don't want like everything new I come out with to where like fans are like 'Damn, I just paid so and so money on this.'"
During his interview Machine Gun Kelly also spoke on his past jobs which included a brief stint at Bed Bath & Beyond and various mandatory community service jobs.
"I worked as a cart boy. I worked as an airbrush t-shirt salesman. I got paid to pass out business cards to people. I had some odd jobs," said MGK. "Oh, I was janitor at a recreation center but that was for community service. Fuckin' police. I cleaned up graffiti, but that was also for community service. I worked at Chipotle. I worked as a register person at Bed Bath & Beyond and got fired from there like a week or two after I started work there cause they said I had terrible customer service."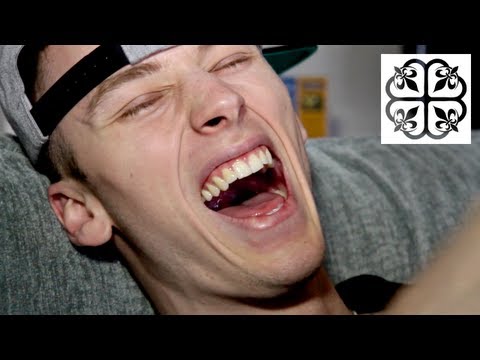 RELATED: Machine Gun Kelly Covers Inked Magazine, Recalls First Tattoo