During the height of Hip Hop's days of selling quasi-legal mixtapes in the streets, DJ Whoo Kid found himself on the wrong side of an industry beef. After a feud between the Terror Squad and Roc-a-fella camps that allegedly began at Club Carbon, a few overt and subliminal diss records were thrown back and forth. As was customary at the time, Whoo Kid put a Sauce Money diss track directed at Big Pun on one of his mixtapes.
"Pun calls me to meet him in Harlem, and here I am thinking I'm talking to the promoter," Whoo Kid said during an interview with ThisIs50.com. "I get to Harlem to meet in front of the Apollo and get $1,000…I'm waiting and waiting. And I finally see a Benz with a Spanish kid in it."
The Benz eventually led Whoo Kid to a housing project by tricking him into thinking he'd also meet Funkmaster Flex. But upon reaching the destination, the only bomb dropped was when Whoo Kid was led to a van that had Pun and some friends inside that were all armed. If Whoo Kid hadn't made the connection between the meeting and the Sauce Money song, Pun was happy to explain.
"Pun said, 'This record right here has the Latin Kings laughing at me,'" Whoo Kid explained. "That's why you're here. It's not because I want to rip your head off, it's because you got me looking crazy. And in the streets I'm respected by the Latin Kings."
The mixtape featuring the diss song broke, and Whoo Kid managed to leave unharmed. But he said he learned a valuable lesson.
"What I've learned is that Big Pun was the real gangster out of the whole Terror Squad shit," Whoo Kid said. "There's a reason why their name was Terror Squad. Pun really went out there and did the shit…after they met me, Pun ran up in Roc-a-fella's offices and did his thing."
Watch the full interview via ThisIs50 below.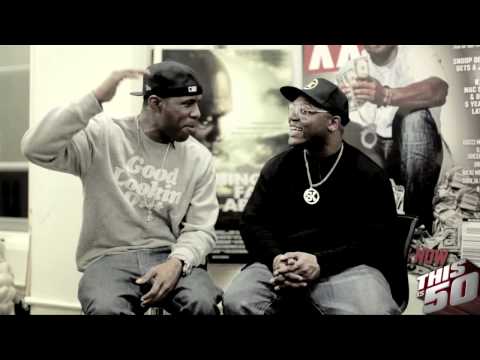 RELATED: DJ Whoo Kid Recalls Getting Chased Out Of Club By Suge Knight