When the 2012 Grammy nominations were announced, few people were surprised to see names like Nicki Minaj, Wiz Khalifa and J. Cole leading the pack. But one name that may have surprised a few was Yung Berg for his work on Lil Wayne's single "John." Now, the Chicago rapper explains how he and Polow Da Don managed to secure a nod for their work.
According to a recent interview with ThisIs50, Berg explained how he and the Atlanta producer cooked up a beat that eventually got them recognized by the Grammy committee. He said that the two first made the song for Roscoe Dash, but that after some networking, Polow was able to give the track to Weezy, who turned it into his hit single with Rick Ross.
"I was actually working with Roscoe Dash at Polow Da Don's studio and I gave him the record, and the song that we…produced is the 'John' record [that Lil Wayne released]," he explained. "I did it for Roscoe first or whatever, and I played it for Roscoe and he had [a different] record…I thought this record was hot and then I left the situation. Polow made his plays and wasn't Roscoe's record no more, it was Lil Wayne's record and his single, and we now nominated for a Grammy."
Berg also discussed his latest mixtape, titled Reality Check. He explained that he put himself outside his more club-friendly comfort zone and addressed a number of issues that have marred his career over the past few years.
"I got a new mixtape out right now that's called Reality Check, and it's a real good project," he explained. "It's just a different vibe for me. A lot people used to [know] me for songs for the girls and different things, but this one is really touching on matters and I'm speaking about everything. If you want to know, okay, well this bullshit happened to Berg or what happened with this, or I heard that this story happened or whatever, I'm really being honest on that shit."
Check out the full interview below.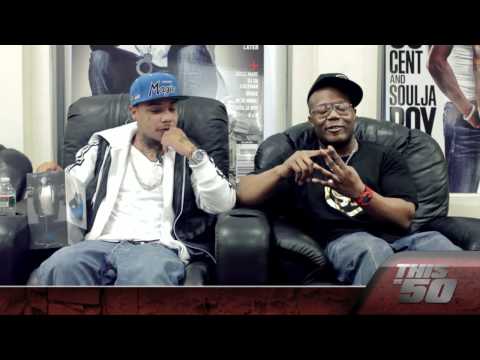 RELATED: Yung Berg Says He Produced A Lil Wayne & Rick Ross Song For "Tha Carter IV"