ThisIs50 and Young Jack Thriller recently caught up with Keith Murray to talk about the Long Island vet's illustrious career. During the interview, Murray spoke on the rumors that he and the late Tupac Shakur got into a scuffle back in '95 at the House of Blues. According to the Def Squad emcee, he and 'Pac did have a heated exchange about the intent of his and LL Cool J's "I Shot Ya," but the conversation ended amicably. Murray added that the rumors came from a media outlet that took his words out of context.
"That's some dumb shit to say that I beat Tupac Shakur up," he said. "First of all, I want to give a shout out to Afeni Shakur, she may have seen it. If you look at the clip, you'll see that I never said that I beat Tupac up; I said that we squared off in the House of Blues because when he got shot [in '94], he thought that we all made that record 'I Shot Ya' with LL Cool J…about him. When I seen him [in the House of Blues], I said, 'Nah, we ain't talking about you,' we shook hands at the end of the night and that was that…I would never disrespect Tupac. When I first met him, it was in New York. I seen him, and I said, 'You the shit,' and he said 'No, you the shit.'"
He added, "The media think they real slick, too. They would word a clip different than what it is in the clip, and a lot of that shit is going on…I know who put that clip out, and that was wrong for what y'all did. Y'all twist my words up, I'ma find you in the street and take it to the streets on you. Now you can take that and clip it, flip it, dip it, however you want."
Keith also spoke about an incident in which he did get into a physical confrontation with a Def Jam employee. Although he says that the claims of injury made by the employee were exaggerated, the fact that he got so aggressive did hurt him financially with the label.
"[If I could do anything over again,] I wouldn't have been so aggressive," he said. "Like the Def Jam deal – we were in Texas, and I got into it with a person that worked there [at Def Jam] in the marketing [department]. So he went all the way back to New York and told him that I jumped on him, I beat him up. He had on a neck brace and he wasn't even hurt. But he played it out and it fucked up my money at Def Jam. I was physical with him [and] I shouldn't have done that."
The full interview can be seen below.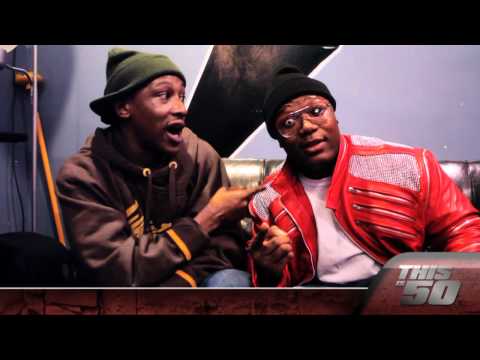 RELATED: Canibus & Keith Murray (The Undergods): Hip Hop Bounty Hunters