WhoIzHe.com recently caught up with recent VP of A&R at Def Jam Sha Money XL. The G-Unit soldier opened up about his new position at the storied label and what it's like to carry such a title. Sha Money said that the official title at the label doesn't mean anything to him; he's only out to sign good artists and make bank.
"Fuck a title, I was president of G-Unit, What does that mean?" he asked. "I want the money…y'all all got that power-tripping shit, y'all can have that shit. I want the money, the money is all I want. You could be the president of me, I'm in the field…I don't rap, I bet on winners."
Sha Money also discussed his relationship with Dr. Dre's latest protege Slim The Mobster. Sha said that it was Dre who put him on to Slim, and that he was game to work with the California rapper based solely on Dre's recommendation. He added that after hearing his music, he got to personally know Slim and that it made him want to work with him all the more.
"Last September, Dr. Dre was launching the series of Beats [by Dre] and speakers and stuff, and he was in New York with some shit he had going on, and he called me up and was like, 'Yo, I want to take you out to dinner,'" he recalled. "So I sat with him, and it was like the scene from Belly…and he was like, 'Yo, I want to introduce you to Slim The Mobster. He's the next best thing I've got coming from the west. I was just with it; if Dre said he's dope, he's gotta be dope. And then I heard the music, and I just started coming out [to the west coast] more."
He added, "We got to the studio…but we got to do all the shit that got [me] to know him as a person. It be all raps, a lotta muthafuckas is fooling niggas rapping, so I just wanted to get to know who he was…we could relate, and I was like 'Damn, this nigga's for real…we were in a shoot-out and this nigga's still sleeping in the car. My driver's panicking, there's a shoot-out going on, and this nigga's sleeping…y'all niggas is behind the desk, you see me I'm in the field."
The full interview can be seen below.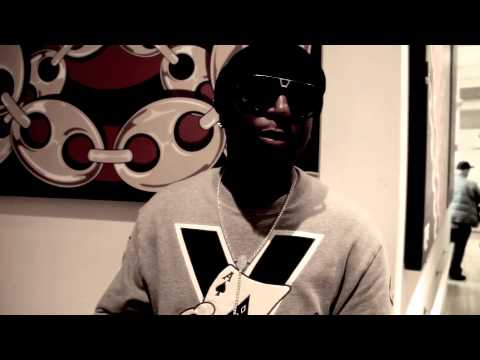 RELATED: Sha Money XL Talks Def Jam Projects, Possible 50 Cent Deal