On November 15th, B.o.B took a break from his birthday celebration to donate $10,000 to Hosea Feed the Hungry and Homeless. Grabbing the mic to explain why he's giving back to the community, Bobby Ray explained that he's always felt supported and wanted to take the opportunity to help out.
"It's my birthday, and even though it's my birthday and people could give to me and give me things, I want to give back because I feel like my community is what's important to me and what showed me the ropes," he said. "I'm giving back to show my support and appreciation."
He also challenged other rappers to match his donation, explaining that he will match any artist who donates the same amount. "The next artist to offer up 10 stacks, I'll put up another 10 stacks for the same foundation," he said.
Watch a clip from the exchange below.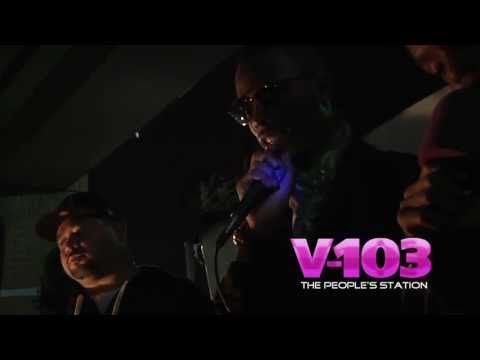 RELATED: B.o.B Considers Andre 3000 Collaboration A "Passing The Torch" Moment