90.5 FM KSJS's AmadeuzTV recently caught up with Los Angeles upstart Casey Veggies while on the Santa Clara leg of Mac Miller's Blue Slide Park tour. Casey explained why he ended up parting ways with Odd Future Wolf Gang Kill Them All, of which he was a foundin gmember, in favor of a solo career. He said that while he'll still rep the Wolf Gang and continue to work with the collective's members, he ultimately left the group because he wanted to build up his repertoire as a solo artist.
"It's hard to explain, really, but I just had more of a [different] vision for my own rap career. I wanted to do my own thing," he explained. "To this day, I wouldn't say I'm not from Odd Future…I would say that I'm Casey Veggies and I stand alone. That's one of the main things I wanted to portray: that I wanted to be a solo artist that made his own decisions…I never [really] left, those are still my homies. I could still call Tyler [the Creator] right now and ask for a beat. That's not gonna change."
Casey Veggies also discussed the rumors that he was next in line to sign with the house of Hov, Roc Nation. The SoCal emcee maintained that all the news about him joining forces with the Brooklyn rapper are only rumors. He said that signing to a major label like Roc Nation isn't even his primary focus right now; rather, he's looking to take his time and build up his Peas and Carrots brand on his own.
"There's nothing to clear up; it's just rumors," he said. "It could be a possibility. I saw Roc Nation, and I like what they're doing as a company with J. Cole…so you never know. Jay-Z flew me out to New York to meet him, which is crazy just to even say that. We're just keeping it moving…with rap, there's so much that you can do, so many routes you can take, so you've just gotta take your time with it and be patient with it. I could've been signed to Roc Nation right now, but at the end of the day, it's more about what I'm going to do for myself and my brand, so I'm just going to take my time with it."
Check out the full interview below.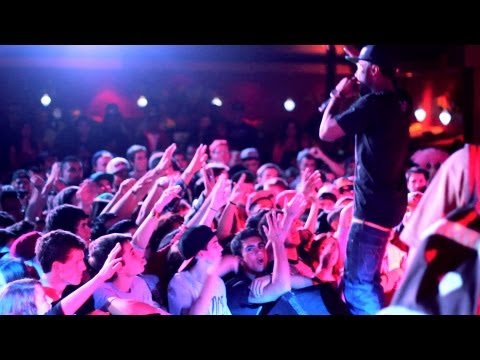 RELATED: Casey Veggies' "Sleeping In Class" To Be Released By Delicious Vinyl Records