J. Cole most recently released his debut Cole World: The Sideline Story, but he's already on to the next one. During an interview with Hot 106's Rise & Grind morning show (via HHNM), the "Work Out"
rapper revealed that he's begun work on the project and that it will also include songs that didn't make his debut.
"I don't know how many, but I got songs that didn't make the last album that are automatically going to make this one," he said, revealing the release date. "June. End of June, maybe June."
In the meantime, Cole is working the new LP, which has spawned the singles "Work Out" and "Can't Get Enough"
featuring Trey Songz. He also confirms that the next single will be "Nobody's Perfect"
featuring Missy Elliott.
Watch the full interview below.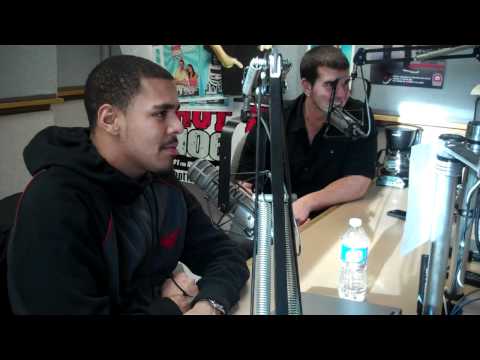 RELATED: Loyalty And Betrayal: A Debate On The Future Of J. Cole