In the overblown world of Hip Hop beefs that ultimately end up producing nothing but inflammatory headlines, Kreayshawn versus Rick Ross likely ranks closer to the now-resolved rift between Wale and Kid Cudi than it does to Jay-Z versus Nas. While Ross was none too pleased that the burgeoning Oakland rapper called him fake during a freestyle and later joked about his sexual prowess, Kreayshawn dismissed any notions of beef during an interview with the UK's Urbanworld TV.
"No, I bought DJ Khaled a couple steaks and we worked everything out," Kreayshawn said. "As far as that, nothing's popping off. It's just a little rough patch at the VMAs, but we got all over it. It's all over now."
Ross had previously called her a "dirty bitch" and threatened to "slap the shit out of whoever carries her bags," which preempted the confrontation at the MTV Video Music Awards. For her part, Kreayshawn agreed with Urbanworld TV's SK Vibemaker that she's been misunderstood.
"I feel like a comedienne at times, because I'm a funny down to earth person," she explained. "So some things that I do and say get read wrong because I'm not some label chick that randomly made it."
The entire interview, including Kreayshawn's thoughts on using different variations of the N-word, can be found below courtesy of Urbanworld TV.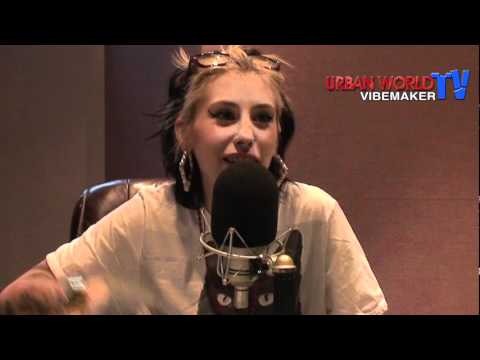 RELATED: Rick Ross Threatens Kreayshawn, Calls Her A "Dirty Bitch"