Ab-Soul recently spoke on his ongoing series Long Term Mentality, explaining that the three installments paint a picture of his personal life and growth. Speaking with BlowHipHopTV, the Black Hippy member said that the project is intended to introduce listeners to the man behind the mic.
"I wanted to do something to where all of my supporters and people that's following me could actually witness the entire growth of the whole situation," he said. "So Long Term was just an introduction. Long Term 2 was more personal about where I was at with it in my life at that particular time. Long Term Mentality is pretty much an overview of the whole idea. I'm trying to capture my life and the essence of what I aspire to do in this business."
Naming early influences like Kris Kross, Canibus, Eminem, Twista and more, Ab-Soul also spoke on the comfort level with his group Black Hippy, which consists of Kendrick Lamar, Jay Rock and Schoolboy Q.
"When I think about Black Hippy, I'm blessed, I'm honored. It's a privilege," he continued. "These are real dedicated individuals. It's been great to just grow with them. I feel like we're a family, we're really close-knit. We've been locked in the studio for weeks at a time together, sharing ideas, concepts, building each other. So we're going to continue to do that, and I really feel like we're doing it."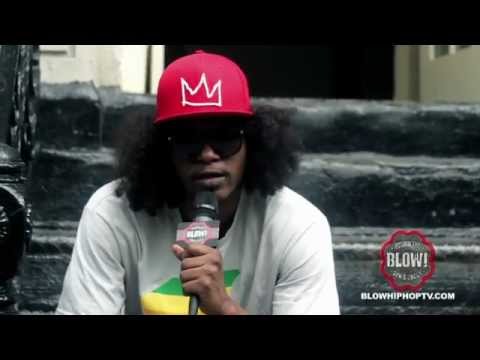 RELATED:Ab-Soul Talks Choosing To Sell His "Longterm Mentality" Project, His Love For Moscato