The last time one beatmaker reigned urban radio the way Mike WiLL Made-It took over 2012, it was arguably during the most recent era of rap that the term "superproducer" really meant something; when knob twisters like Timbaland, The Neptunes and Kanye West were cementing their legacies in the late '90s and early 2000s. The Atlanta producer earned his stripes with early Gucci Mane mixtapes and earned his first single in 2011, with Meek Mill's "Tupac Back." But for the last 12 months, the 23-year-old's hefty drums and versatile skill set have backed hit after hit: Future's "Turn On The Lights," 2 Chainz's "No Lie," Rihanna's "Pour It Up," Kanye West's "Mercy" and "Don't Like," and Juicy J's "Bandz A Make Her Dance" were each songs that highlighted the soundtrack of 2012.
To make his final stamp on rap this year, Mike WiLL teamed with DJ Drama to release Est. In 1989 2.5, a mixtape that recaps some of 2012's successes while unleashing unreleased songs as well. In a candid Producer's Corner, Mike WiLL compares turning down a production deal with Brick Squad to tying his shoes, talks about working with rap's new controversial headliners Chief Keef and Trinidad James, and why 2013 is already in his clutches.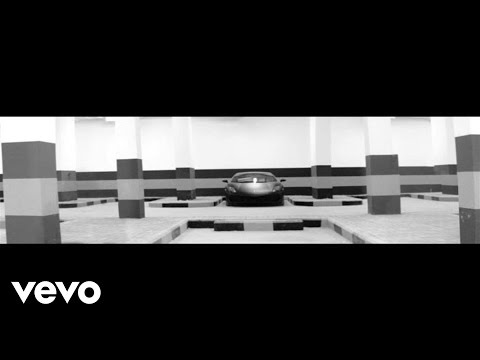 Mike WiLL Explains Atlanta Music & Hip Hop Scene
HipHopDX: You networked at Patchwerk Recording Studios to get your start. For readers who aren't from Atlanta, explain the history of Patchwerk, what it means to Georgia and what it's like to work there.
Mike WiLL Made It: Patchwerk is one of the biggest studios in Atlanta. Everybody's recorded there: Whitney Houston, [Young] Jeezy, all the greats. Outkast, Justin Bieber, everybody has recorded there. I was down there messing with my homeboy that worked at the studio, and I was letting him hear some tracks. When he was hearing the tracks, he was liking them, and he was telling me that Gucci [Mane] was upstairs. I went upstairs to holla at Gucci, and I gave him a beat CD. When I gave [Gucci Mane] a beat CD, he liked the beats from there, and he started writing to one of the beats on there, and we exchanged numbers and what not. He got locked up and we had fell out of contact, and I had ran into Waka [Flocka Flame], and Waka put us back in touch.
But yeah, Patchwerk is one of the biggest studios in Atlanta. Everybody, you name it, they've all recorded in Patchwerk before.
DX: Do you think working at a place like that gives you more of an edge when it comes to working with big names so naturally?
Mike WiLL Made It: I wouldn't say that, because I wasn't just hanging out there every day. I would just go there every couple days, whenever I was fuckin' with my homeboy. He wasn't a star or a popular person at the time. Gucci was Gucci Mane, but he was still on the rise; he wasn't as big as he is now.
I had a buzz when I was 14 or 15 years old, when I had first started doing music. Me and my homeboys just had a group locally on our side of town, and we really didn't have any money for mixtapes. We pressed 100 CDs by ourselves one time and passed them out, but we used to perform at all the little local parties and shit. We ended up catching a bigger buzz than damn near everybody that was on our side of town. I was performing at different shows, and all that kind of different stuff like that and creating that buzz. Performing with some of the artists that were coming out of Atlanta at the time that had a buzz, that might have been getting national love at the time. We were opening up for them on our side of town, and just really came out there grinding.
I don't look at people as celebrities or non-celebrities; I look at everybody as a person. I just see everybody the same way. I don't look up to anybody, and I don't look down at anybody—I look at everybody eye to eye. Me being that kind of person made it easy for me to be around "celebrities" and popular people. I was popular in my school and on my side of town, so I already come from that popular side. I think it was more organic.
Mike WiLL Discusses Lessons Learned From Early Gucci Mane Work
DX: What was it like to get an early taste of spotlight at such a young age, and to be in the industry that young?
Mike WiLL Made It: Being that young, I wouldn't even consider us in the industry, because we didn't know shit. We weren't technically in the industry yet, but at the same time, we were doing shit. If we knew then what I know now, we definitely would've been in the industry; all it took would've been to take the buzz we had on that side of town and pop it off in the city. What Atlanta do, pretty much the nation respects what Atlanta does musically. We were doing the right things to be in the industry, but back then, we weren't even thinking about the business side. All we were thinking about was making dope music and getting popular for people to listen to us. We were so blind to the industry or how you could really make money in the industry at what not, we weren't looking at it in the industry way. Being that age and running around, and being on stage and seeing how your song can come on and move a lot of people, you might be moving more people than the people that they paid to come to the club to see; but we would actually pay them for our performances, we were paying them to perform because we wanted a buzz. But the people who were already "on" or in the industry, they were getting paid to perform. That was an ill response.
I feel like everything with the music is like building a house. If you have a solid foundation, you can build a 12-story house, if you want to. You don't start at the 12th story and build your way down, because that whole story isn't even going to stay in the air. … One solid foundation was me and Gucci, and doing 20 songs with him, still not worried about getting paid, I was about 15 or 16 at this point. Songs come out when I'm 18. We do 20 songs, and those songs hit the mixtapes, and the most popular songs are the mixtapes that I was on. But they were just mixtape records, street classics. "Just Another Day," "I Smoke Kush I Pop Beans." You've got to be a real Gucci fan to really know these songs, but if you're a real Gucci fan and you have those mixtapes, you know those songs were popping. "Kill The Parking Lot," the "Star Status Freestyle," the freestyle on YouTube where Gucci has the red bandana on and he was outside with no shirt on and he was freestyling, I made that beat in the background. I did all the beats on his DVD. Just having that foundation. All I know is that I did 20 songs with Gucci, and I knew nothing about nothing. I ain't know where they were going to get used at, I'd never been on a mixtape, I'd never heard an artist rap on my beats, I'd never witnessed any of that shit. All of that shit was brand new. When I'm leaving the club, they don't really play my shit inside the club, but when I leave, everybody riding by is bumping my shit in their cars. That shit was just ill, because this is everybody's favorite shit. …
That's when deejays were telling me back then, "You need to do a mixtape. You've got a lot of records on here." I was like, "Nah, not right now." One thing about me, I want to start moving on something when I know that it's the illest. I want that shit to be the illest, always. I don't want to do a mixtape just to say I did a mixtape. I don't want to do anything just to say I did it. Then I met niggas like Shawty Lo, 2 Chainz, Soulja Boy, OJ Da Juiceman, Waka, did records with them, and the foundation kept building. "Tupac Back" was my first single and my first real album placement. When that shit got placed, it was like, "Okay, this is the next step. This is like my first story." My foundation was already solid, and I had so many songs on the street, so I stuck to the basics after "Tupac Back." Instead of saying, "I've got me a big single, I'm poppin' now, I ain't gotta do no more mixtape records." I stuck to the script and kept doing what I was known for doing and kept dropping mixtape records. … I kept killing the streets, and me Gucci and Future were working on a Free Bricks tape. We kept working and riding until 2012, when we had even more singles. Last year I had one single, and this year I had four or five singles. Now, at the end of the year, I have four or five new singles. So to top off the year, I'll have eight singles. It's all a foundation thing.
DX: Atlanta seems like such a crazy Rap scene to navigate: it has a lot of artists and producers, but a relatively distinct sound and audience. How do you make your way out there and form your own sound, while not being too far off from what people already like?
Mike WiLL Made It: I'm a creative person off rip, that's first thing first. As a creative person, this is what I aim for. I'm always about doing something different. Always about setting a trend, I want to be ahead of the game. Really, what it is, I spent a lot of time in the club. When I go to the club, I'm not there to holler at chicks, I'm not there to get extra drunk and sloppy and fall on my face when I leave. I might have a couple drinks, but I'm in there watching the crowd control. I'm seeing what makes them move, I'm seeing what they like, and I'm putting that with my creativity for what I think will make the crowd move. It just came about like that. I watch the crowd control, spend a lot of time in the club, and now that I've got songs that's popular, I don't think it's time to disappear from that.
I think that's where a lot of people get it messed up. They get a couple popular songs, and then they just want to disappear and only be in the office, or only be in the studio, or only be in a different space. But the thing is, you can be making some real creative music, but if that shit is only hot to you, then that shit ain't nothin'. You can never be too big for the people you want to buy into your shit. You can never be too big for the people you want moving in the club to your shit. I still go to the club, and I still see what's going on. But I'm young too, so that has a lot to do with it too. I move around, I'm out here, and I know what people want. That's what's most important. You have to have the "it" factor. You have to know what's "it," and what's not.
DX: Do you think your age makes it easier for you to catch the pulse of what will pop and when?
Mike WiLL Made It: I think me being young, it's not an advantage or a disadvantage. If you're 35, I feel like that's an advantage because you come from a different generation. But if you still understand what the young kids want at 35, like Kanye [West]? He's around 35, but he comes from a generation before me, so he understands music a whole different way from how I understand music. So he can a nigga like me, because he understands that music, and he understands what kids and what people want today. It's not really an age thing, I think it goes back to the "it" factor. You can be 12 or 16 and still not understand what it is. There's some young cats out here around my age that don't get it. They're just copying whatever I'm doing, or whatever Shawty Redd's doing, or whatever Timbaland was doing, or whatever Kanye's doing. But they don't have the creativity to it where they can just change the sound of music and know, "This shit right here would be ill."
DX: You started working with Gucci Mane pretty consistently, and you were offered a spot in Brick Squad's new production group with Southside and Lex Luger. A lot of other people would've jumped at that opportunity: a consistent check, and a way to keep you out there. You turned that down. What made you say no?
Mike WiLL Made It: I was still trying to figure out my vision. I already had a vision. Sometimes, people don't get your vision or what you see. Sometimes, you have to make it to what it is. Not saying that Gucci didn't understand my vision, because it didn't have anything to do with Gucci. It was more the politics side. I really had my own vision, and I was already starting my company, Ear Drummers Entertainment. I already had stuff I was interested in. At that time, I was just doing mixtape records. It wasn't even about a check or anything, I wasn't really getting no check. Money don't make me move; it's more of the situation, because I know the money's going to come. I think it was more important for me to walk out my vision and really watch that shit pan out. I felt that me being that young and having that big of a vision, I didn't feel like I could let anybody tell me "no," or, "you can't do that because you're a part of this group, and we really need you to be doing this." I just had to weigh out the options.
It's no love lost, I fuck with Southside and I fuck with Lex [Luger]. I fuck with their sounds. I knew them early, when they were really just starting to come up and what not. I remember when Waka first met Lex and when he first met Southside. I was fucking with Waka since before he was rapping. We were in the studio when he came up with Waka Flocka Flame, Gucci came up with it on a song with my beat called "East Atlanta 6." He was freestyling, like, "Waka Flocka Flame, tell Bug to bring the choppa." Ever since then, Waka was calling himself Waka Flocka Flame when he was rapping and what not. I felt like the Brick Squad will always be family, but I had my own vision and I was trying to build my roster how I wanted to build my roster, and I wanted to prep my plan. I was getting on Gucci Mane mixtapes, but I wasn't building at that point. I was getting shout out by Gucci, Gucci was showing love and putting me in videos and doing stuff like that, but it wasn't translating to the listener or the watcher. They weren't even really paying me any attention, which they weren't supposed to be, because who was I at that point? But that's what I had to get together. Before I wanted to have big management or be in a group, I thought, "I've put in a lot of work, and I already have this vision right here that I want to build. So what I'ma do is, how do I make all this translate to the listener and to the viewer? What am I doing wrong, what am I missing, and what can I build up on?" I remember Gucci was telling me, when he started going to the next level, "Will, these beats are hard, but I need you to lock in and give me that next level shit, because I'm trying to get to the next level." After he said that, sitting back and watching him take it to the next level and take over the whole rap game, I was like, "Damn." I need to figure out how to take my shit to the next level: sound-wise, brand-wise, moving-wise, team-wise, all that shit. I need to figure out how I'm going to take this shit to the next level.
That's really what I did. 2009, I was really just getting my plan together. In 2010, I really started moving and saying, "This is what I'm going to do. This is the sound I'm going to go for, I'm going to build my Ear Drummers Entertainment team, and I'm going to fuck with who's fucking with me. I was fucking with 2 Chainz, always fucking with Waka and Gucci and the whole So Icy [Entertainment] team, Shawty Lo and Soulja Boy.
Me and Future met in 2010, and we just clicked up real tough, we were damn near like brothers since day one. I feel like me and Future went all the way from the bottom to the top with each other, and came with a new sound. Everything we came with was like a new change for hip-hop. "Dirty Sprite" was a new sound, "Ain't No Way Around It" was a new sound, "Turn It Up" was a new sound, "Turn On The Lights." "Truth Going To Hurt You," "Never End," all of those joints were new sounds. We went from 0 to 60; we both had a little name in Atlanta, and we weren't popping, but we were talented as hell. We locked in, and our combination is the new age [Diddy and Notorious B.I.G.] or [Dr. Dre and Tupac]. Our combination is ill in terms of the type of records we come up with.
With 2 Chainz, we started out in '08 and I've been on every one of his mixtapes since I met him. He came out with an album [Based On A T.R.U. Story] this year, and he gave me the first single.
So it wasn't me turning my back on [Brick Squad] or turning down a situation. It was me getting all my ducks in a row. If you tell me, "I want to race you," then I can say, "Bet, let's race" and not tie my shoe, and just take off running. But I'm more liable to trip and fall during the race than you are, because you have your shoes tied. Versus me being like, you telling me, "Yo, I want to race you," and me getting down on one knee, like, "Hold on one second, let me tie my shoes right quick." That's all it was. I just wanted to take that knee and both my shoes were tied up first. But by that time, they had already did the marketing with Lex, and they started doing the same thing with Southside, which is all the way understandable. And they're all still family. But at that point, I had met Future and 2 Chainz, and my vision started popping off the way I saw it.
DX: Your first big hit was "Tupac Back." When did you first realize how much of a hit that was?
Mike WiLL Made It: When I walked in my mama's house and she was watching the video on TV. … She actually knew about the song, she already had liked the song because she likes Rick Ross. But I had walked in her crib one day, and I was going to say what's up to her and what not, and the video was on. That was my first video on TV. Just seeing how the Twitter mentions were, people just talking about "Tupac Back." People were talking about that song every second. It was so big of a record, because it brought everybody out from hip-hop. The hottest names in Hip Hop came and freestyled on that beat. It brought out Lil Wayne, Jim Jones, Fat Joe, Tyga, Chris Brown, everybody. That shit ended up being real ill, and niggas had respected that song and it popped up on the Billboard charts. Even though I was working so hard on music, after putting in so many years, I thought, "I wonder what it's like to make it on the Billboard charts." Sean Garrett respected that song to the point that he let me in the studio with him, that was ill. That was a big deal. Those were all the signs that I knew, and you heard it nonstop on the radio.
Mike WiLL Discusses On Kanye West, Big Sean, Pusha T & 2 Chainz' "Mercy"
DX: You'd done a lot of work with Atlanta acts, but landing "Mercy" is a completely different story. How did that song happen?
Mike WiLL Made It: That wasn't my beat. 'Ye had flew me out of town, and we're in the studio just working. I thought I was going to get in the studio with him, and he'd be like, "What's up, bro? What tracks did you produce again? Oh okay, that's you." I thought he was going to play it like that. But he really ended up telling me, "Yo, there's a time when a producer comes through with the crazy style and the crazy knocking 808s, with the new sound that changes the whole game. Right now, you're that dude." I'm like, "Damn." This is a nigga that I grew up listening to, I didn't even know he was up on any of my shit. He was telling me that he already had the mixtape on his laptop and shit, and I had gave him another mixtape, Part 1, and he was just telling me different mixtape records he had heard me on, with Future and 2 Chainz. I didn't even know 'Ye listened to that, and the work we were doing.
From there, he started letting me hear records he was working on, and I let him hear records I was working on, and different beats. He's like, "You got crazy knock. I've got this 'Lamborghini Mercy' record, but it's incomplete. I know which way I want to go, but you've got the crazy knock, so I want you to fuck with the drums and see what comes out of it." I went in there and worked on the drums a little bit, and he ended up liking the drums. But the original producer was Lifted, shout out to Lifted. I just went in there and worked on the drums.
Mike WiLL Provides Insight To New Musical Movement Including Chief Keef & Trinidad James
DX: You've worked with Chief Keef and Trinidad James, two of the most controversial figures in rap right now. Have you gotten to build with them, or did you just submit beats?
Mike WiLL Made It: No, I don't really just submit beats. I work with the artist. Kanye had turned me onto Chief Keef when I was working with him, I did the drums on the "Don't Like" Remix. I liked his music, it was like some young nigga turned up shit. I liked the way he put together the records, he had a swag about himself. I don't really get caught up in the whole media thing with controversial rappers. I met Chief Keef, and to me, he's just a young kid. He's cool as hell, but it's nothing out of the box. A lot of people get locked up at 17, 18, people don't even know what's going on at that point. You thinking that everything is a movie, damn near. When you're 17 or 18, nothing is really real. You don't know that it's real, but nothing's really real. You're walking around with parties and different shit, you think you've got the restart button on life when you're that age. That's my take on that. When I was 17 or 18, I was doing some crazy ass shit. I was wilding out, not even knowing how real this shit is, because you're coming from being a child to being welcomed to the real world. He's being welcomed to the real world with millions of dollars in his pocket, and a crazy ass buzz. I met Keef a couple of times and talked to him on the phone, and he was telling me, "Damn, how do you know I fuck with you? When I was coming up, I used to download beats from the Internet, and I would download the Mike WiLL Made It-sounding beats." He grew up bumping Gucci and different people like that. Him being younger than me, he was one of the fans that knew about all the old stuff that I was doing for Gucci. It was real easy for us to work. It's nothing too different from working like a Gucci, a Waka or 2 Chainz. He needed the same shit.
I was just letting him know, "Look, I feel like you're real ill, but we need to do something with more melody," because people always see that dark side of him. People always see the "Don't Like," and the pistols waving in the camera. I'm like, "Man, instead of putting you in a box, when I come in, I want to do something different with an artist." That's when we did the record that we have on his album, "No Tomorrow." I'm like, "You're a young, turned up, rich little kid that's got money that's out here stunting, balling." Every time I'm out there in L.A., when I ride past Rodeo Drive, I always see him. "You always balling, stunting, got all the fucking designer shit on, boom, let's make a song turned up about that." I turned that beat on, he instantly liked that beat. The first song that we did was that "Dead Broke" song with him and Future. He had just laid down the verse, but I felt like the verse was real ill. I thought that was one of the illest Chief Keef verses I heard. It was real controlled, real clear what he was saying. That verse was ill, and I just took it to Future, like, "We need a hook to paint that picture for what's really going on in the streets." That's what Future does anyway: he paints pictures, he's a real artist. He went ahead and laid the hook, I sent it to Chief Keef…and they put it on the Internet. That did what it did.
Then we had the record called "On It." We did all three of these records in one day, by the way. That record just ended up being a dope record. It went back to what I was saying at first, with the melody just feeling good…just glorifying his team, and talking the same shit how he's living life. It felt good, it was fun, and Young Scooter coming up out of the streets in Atlanta, Chief Keef respected his music, and I told Keef I was putting him on the song. I used that for my mixtape, Est. In 1989 2.5.
I've been knowing Trinidad James since 2007-2008, he was working at a clothing spot in the underground in Atlanta. I've always been on my trying to be fresh shit with clothes, shoes hats and all that kind of shit, so I used to see James in there. This is before I even had bread, he was the nigga that was ordering all the clothes in there. We used to go in there buying snapbacks and shit like that. He always had a different-ass style, he always dressed different and would always stand out. He was always on that different shit that he's on right now. That shit ain't never been different.
Earlier this year, someone was trying to introduce us. I'm like, "Man, I already know him, that's my nigga, it's all good." They were telling me that he was trying to rap. I'm like, "Word? He never told me he rapped. That's what's up." But I was talking to him, like, "Yo, you have a different-ass swag. You need to be down with the squad and just move around with us, because you're a different cat." My whole squad, we try to be different. He's fly, and he was always cool, so I'm like, "Start moving around with us. I've got these mixtape release parties, you can come through whenever." He came to my mixtape release party, he was in there just chillin'. Him and my cousin were real cool, and he ended up telling my cousin that he was rapping, and to check out the mixtape. My cousin showed me a video, and everybody was asking me, "Who is Trinidad James?" My cousin had already showed me the video of a slower song, and I wasn't too crazy about that one. But I heard his mixtape, and I could tell he wasn't scared to be different. But everybody kept saying, "You should work with Trinidad James. He's next." I'm like, "Who is Trinidad James?" Not knowing it was him. Then, when I went and looked up his picture, I'm like, "Oh! I've been known him!" So I went to him like, "Bro I didn't even know you rapped, everybody's telling me I need to work with you and we could have been got in." He was like, "Man, what you be doing?" I'm like, "Yeah, I make beats, that Mike WiLL Made It shit." He's like, "Oh, you're Mike WiLL Made It?!" Not even knowing, but we'd been knowing each other.
First time we got in the studio, we did "The Turn Up." Before the "All Gold Everything" video came out, I was trying to be all in with them. I told him, "Look bro, you can go from 0-to-60 tomorrow with no problem." They told me, "We're not going to rush nothing, we're just going to work this mixtape and drop this video and keep going, keep pushing and see how shit pans out." I'm like, "Look bro: once you already know the formula, it don't even take that much. You can go from 0 to 60 tomorrow, because you look so different. You look different as hell, so you're going to walk in a room, and people are going to say (in defiant tone), 'Who the fuck is this dude?' Or they're going to say (in inquisitive tone), 'Who the fuck is this dude?'" Either way, they're going to be asking, "Who the fuck is this dude?" in a good way or a bad way. At that point, you've got motherfuckers' attention, and as long as the music's good, I can already know we can get the music there. We got in the studio and did "Turn Up," and that was our first session. That shit ended up coming out ill, that shit was hard as fuck. We were going to hold it for a minute, but I felt that with "Gold" popping off right now, he needed something to follow up with too. "Gold" is building up so good, and "Gold" is crazy, that shit is pandemonium.
DX: A lot of people, when they see labels taking chances on acts like Trinidad James or Chief Keef so early, they think that they aren't that lyrical, and also, that they aren't proven. They wonder why a label would invest that much that early.
Mike WiLL Made It: I feel like that's none of their business, to be real. Usually, the people who say that are older folks that's in a fucked up situation that they're in before. They're usually mad about their situation, and they're worried about how hot that new Trinidad James or Chief Keef is. In all actuality, young motherfuckers that's 16-17 that are listening to Chief Keef, they don't know the older artists that we grew up on. That's a whole new generation. It's always out with the old and in with the new.
That's what makes me more upset. If Chief Keef having every young kid damn near in America fucking bumping his music isn't proving he's worth something? And Trinidad James not even rapping a year and having one verse on a song and a hook, performing at Madison Square Garden in a tough city like New York and everybody's going crazy, being the hottest artist in Atlanta where all the music comes from, and going to L.A. and doing a show and everybody going up to him wanting to take pictures with him when he doesn't even have a deal, while we're at the Lakers game? If that ain't proving that he's worth whatever money they plan on giving him, then shit, I don't know what proven is. A lot of times, those same motherfuckers who are saying, "He shouldn't have gotten that much money," they can go to the same spot that Trinidad is going to, folks will probably boo them at one or two spots, or they might go to the Lakers game and nobody asks to take a picture with them. But they're way more lyrical, and don't nobody gives a fuck about that. Ain't nobody looking at, "Oh, you use bigger words."
Music ain't nothin' but an expression. anyway. Just like Dr. Martin Luther King and Malcolm X: they both were about Black rights, but they had different ways of expressing that. Malcolm X resorted to violence, Martin Luther King resorted to standing strong; no matter what somebody do to you, don't do nothing evil back, just stand strong and stand for what you believe in. Both of them were standing for what they believed in, just in two different ways. I feel that music is the same thing. Future and 2 Chainz: 2 Chainz goes bar for bar, people would say he's more lyrical than Future because he has more punchlines. But Future's not that kind of artist. He might slide some punchlines in there, but he's not a punchline artist; he's an artist that's going to paint a whole picture instead of doing a punchline about different parts of the picture. Does that make Future hotter than 2 Chainz, or does that make 2 Chainz hotter than Future? It's opinionated.
That's how I really look at the whole thing, when people say, "They gave him too much money." First of all, you don't even know what details are in the deal. All you're hearing is a number. Even if you do know the details, you have to understand, Chief Keef is the voice of the young motherfuckers right now, so he's effective to those young kids right now. People would turn on Chief Keef before they turn on the rapper that isn't feeling the fact that he got that much money. … Same with Trinidad. … I don't feel like either one of them got an unfair situation. That's been them and the label, on what their situation is. I just feel like it's nobody else's business, and congrats to them. More power to them. I feel like there's too much hating going on in the hip-hop community. There needs to be more congratulating, and more applauding. Not like, "Why the fuck did Def Jam give him that money?" But, "Man, this young nigga just got a $2 million deal. Congrats to him. Let's go work with the nigga, to make sure we help get something out of that shit." Instead of thinking, "His deal is bigger than mine. He's getting more attention than I am. He's fresher than I am. How he get that, he ain't even been rapping a year." You don't have to rap for X amount of time, you ain't gotta spit a certain amount of punchlines for mufuckas to feel you. If mufuckas feel you, they feel you. Same shit with Waka. Waka dropped one mixtape, and he was out of here.
DX: You've done a lot of mixtape work, and you've done albums. How does that work differentiate in terms of getting paid, and being able to make a living off of certain placements versus just getting your name out there?
Mike WiLL Made It: Hard work pays off. I don't go tit for tat. What I get paid for, you get an advance for a beat that's used on albums, because those are going to be commercially released and there's going to be money made off of that music. Sure, the artist is getting money off of touring and doing shows, but at the same time, everybody's situation is different. Where I look at it is, I'm not going to go tit for tat. I'm just going to build my brand. People always ask me, "Do you think 'Tupac Back' is what made you who you are today?" I say no, because how can I say one song? Everybody that heard "Tupac Back" might not even know I made "Tupac Back." The people who heard "Tupac Back" and heard Tity Boi "Lala" might know I made that shit, but the people who know I made "Ain't No Way Around It" and 2 Chainz "Got One," they don't know I made "Tupac Back" and "Ain't No Way Around It."
It's all about consistency and hard work. I feel like hard work pays off. If you chase money, you might end up grabbing some, but you're going to run out of breath chasing that shit. If you chase girls, you might end up getting one or two, but you get all the girls having all the money. Hard work will pay off if you stay focused on your craft. Some tracks you may not get paid for, but the streets just need to hear this shit. That shit might turn into a check. You might not get paid for it, and it might be a mixtape record at one point, but it might turn into a check. When me and Gucci did "Plane Jane," we just did it for a mixtape. We put it out, and that turned into a check, so I ended up getting my real fee for that.
If artists respect your craft enough, they'll pay you to come to the studio. "I'm working on a mixtape, let me give you some money for your time." But if you're a producer that hasn't really done too much, and you're going into the studio with an artist who's already used to the producers he's working with, and you go in demanding money, he doesn't even know how his shit is going to sound to your shit. He doesn't even know how your product does, he doesn't know how people are going to move to your shit. So he's like, "I've got to pay you this? Uh, naw, I'll pass. I'll call Mike WiLL and pay him because I know it's going to be a hit." Because I've already proven the fact that that's what I do, is make hits. … It's like a proving thing. Show and prove, man. Give a little, take a little. You can't take all the time.
DX: You were saying a while ago that you like to give artists different stuff, that they wouldn't usually do. When you said that, I thought of "Girls Going Wild," with 50 Cent. Did you get to work in the studio with 50 for that?
Mike WiLL Made It: Me and Jeremih were actually working on that record, and 50 [Cent] heard it. Jeremih was just playing him some records, 50 heard it, and 50 liked it a lot and ended up doing that dope ass song to it. Another example is the Rihanna "Pour It Up" record, which is her new single. I did three records for her. All of them were different than what she was used to doing, but "Pour It Up" was the one that was all the way in my lane, not really in her lane. It was a strip club, "Bandz A Make Her Dance" feel. They were just telling me, "Rihanna wants what you do." I was like, "Okay, cool, let's do it." Next thing you know, we're working on the three songs that we did, and I submitted "Pour It Up," and Rihanna loved "Pour It Up." She knocked it out, now it's in the streets, and it's looking like it's going to be her next single. Nobody's ever heard Rihanna do a strip club record with the south knock like that. Coming after a record like "Diamonds" and coming with a record like "Pour It Up," that's crazy.
Same with Future. "Same Damn Time,""Tony Montana" and "Racks On Racks," then coming with a song like "Turn On The Lights" is just different. And "Turn On The Lights" is different from all of those.
DX: You had a huge year, with hit after hit. How do you plan to keep that momentum up to stick around?
Mike WiLL Made It: I feel like it's already in the works. I'm trying to figure out how I'm going to end the next year, and work on 2014. Next year, it's a lot of records. That's why I dropped this mixtape, and it's important for everybody to go grab the mixtape. This will be everybody's singles, so you'll be on everybody's singles early. A lot of people are pushing their singles. I've got Trinidad James' new single "That Turn Up" on the mixtape, Juicy J's new single with Big Sean and Young Jeezy "The Show Out," that shit is fucking retarded, bananas. I've got a record with B.o.B featuring Juicy J and T.I., that's his next single, it's called "Still in This Bitch," that shit is crazy. Brandy's next single "Do You Know What You Have," Rihanna's next single "Pour It Up," Chief Keef's next single "No Tomorrow." I just feel like that's why the mixtape is important, to hop on to it. With those songs coming out on the tail end of this year, they'll start picking up the top of next year, and they'll be playing out of control by spring.
That's next year, and just staying consistent, and continuing to work with everybody and making dope music. I've got some unreleased tracks that haven't come out yet. Me and Gucci been back to the studio making some crazy records, me and Future are working on his next album, I've been working with Ciara, Kelly Rowland, I've got crazy records with all of them. I've been to the studio with Jeezy, got crazy records with him. I've got Ace Hood's next single that's going to be bananas. That's pretty much the joints coming out next year. I feel like I'm locked and loaded and ready for next year. I'm not nervous about making next year a big year at all.
RELATED:Mike WiLL Made It Est. In 1989 2.5 Mixtape Download & Stream