News broke that Juicy J was signing to Wiz Khalifa's Taylor Gang imprint in the midst of this phone interview. The Three 6 Mafia-emcee/producer is officially embarking on yet another unexpected career adventure. Over the past 20 years of Hip Hop history, few acts have been able to seamlessly transition with every break in the mainstream wave like Memphis' finest. From Triple 6 to "Tear Da Club Up;" platinum albums to Oscar Award wins; Juicy J, DJ Paul, et al., are the definition of reinvention. In that sense, J's Taylor Gang signing is the exact opposite of surprising.
Speaking with HipHopDX, Juicy J discusses his upcoming work with Wiz Khalifa, maintaining mainstream and independent success simultaneously, the causes of Three 6 Mafia's one-time clash with Bone Thugs-N-Harmony, his favorite horror films, and what still surprises him about Hip Hop.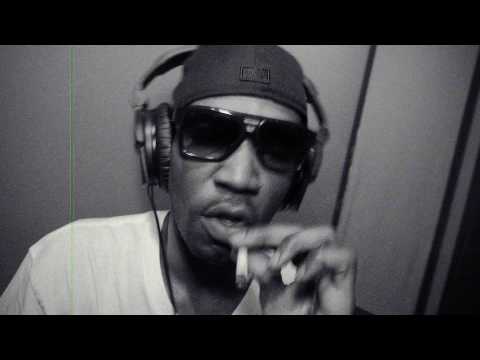 HipHopDX: This is a standard question I ask any act with perspective and I don't think there are many more artists from the South that are loaded with as much perspective than Three 6 Mafia. You guys have been making music since 1991. You're sitting on 20 years of activity. You've gone from Memphis to Hollywood and back again, literally. What still surprises you about Hip Hop?
Juicy J: I like the new stuff, the different sounds. Anything that's different and unique. There's a lot of different and unique stuff that's coming out. I think a lot of the street music is coming back, too. The Crunk, street music is starting to dominate the clubs again. Music grows. History repeats itself. I've always got my ear to the streets. There's a lot of up and coming stuff that's gonna blow people away coming soon.
DX: It's interesting to hear you say "history repeats itself" while still sounding unique. When I hear a lot of the current popular producers – Boi1da, Clams Casino, and even Kanye West latest work, for example, I hear a lot of the Three 6 Mafia sound. Am I off base in your opinion? Do you feel that your sound has influenced the current flock of new producers?
Juicy J: I feel that way and I think that's a good thing. It really makes me proud that people reach back and still look up to our sound. They look up to that sound. They can still listen to that music like today. I feel blessed and grateful that people still recognize the Three 6 Mafia sound and put it in their songs in some kind of way. That's a real, real great blessing. That doesn't usually happen.
DX: You're right, it doesn't really happen. And historically, artists and producers pulling from influences outside of their region hasn't seemed as pervasive as it is now. When you dropped Mystic Stylez, for example, New York cats weren't checking for Three 6 Mafia the same way as they do today. You can even make the argument that when Most Unknown dropped, cats in New York were unhappy about the South's success. It doesn't feel that way anymore. Does Hip Hop feel like it's in a different place than what you've experienced throughout most of your career?
Juicy J: It definitely is. I think our sound is more accepted throughout all of the States. Back then it was kind of biased. People listened to what they wanted to listen to. Now it's everywhere. Even in California they play Dirty South music as well as California artists and East Coast artists. Even overseas artists are getting bigger now. To me, it's growing. You see rappers doing Nike commercials and big franchise commercials, making great money. A lot of rappers are acting now. It's going down. Hip Hop is growing. It ain't dead. It ain't going nowhere.
DX: How did you guys transition so well? Your sound shifted, in some ways, pretty drastically on the production end. Contextually you evolved, of course. But when you came in, you guys were Triple 6 Mafia. You were rapping about the occult. Then by 2005, y'all were "Stay Fly." From the outside, it felt like one of the most seamless transitions into mainstream recognition ever.
Juicy J: You just got to keep your ear to the streets. You've got to go with the times, man. Things change and you've got to be willing to try different things or you're going to stay in one spot and you're not going to move from that spot. If you want to grow, you've gotta try different things. We just grew with the music. We still got the Three 6 Mafia sound. We still got the street stuff. That ain't going nowhere. But you're always going to have to go with the times. It's not 1999 no more. It's 2011. The times changed from the '90s, big time. You've gotta roll with the times. But we're still our same gutter; our same stuff. It's just got a different swag with it, but it's all good. Usually everything that was out back then, it's a similar sound today, but it's still different. It still has something different in all the music. Another 10 years from now, the music will probably be the same but it will still have something different to it.
I consider myself a musician, man. Not only a rapper, but a musician, because I love music. I can produce R&B music. I can produce Rap music. I can produce Pop music. I can jump on any kind of record and go H.A.M. on anything. So, I consider myself a musician. I won an academy award. I produced stuff for movies. We did stuff for a movie this year called Footloose. It was a Top 5 box office hit. A lot of people know about it. A lot of people don't, but it's all good. The check is still the same, you know what I mean? [Laughs]
It's all about staying in the flow, putting some money in your pocket, and taking care of yourself, man. That's what we've been doing and we ain't going nowhere anytime soon. I've got some new artists I'm about to sign. There's a lot of things jumping off. Lots of things jumping off. It's a blessing to be 20 years and still in this. Everybody don't get that chance, man. Everybody doesn't get to shine after 20 years and people still accepting your music; still doing shows; still doing movies. It's incredible, man.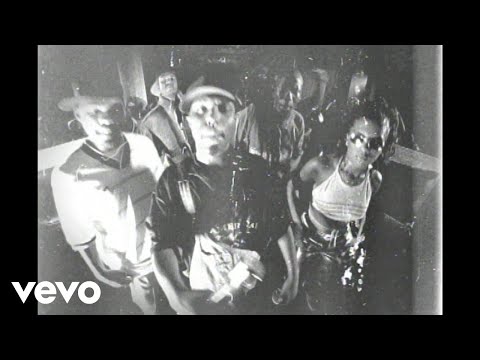 DX: One of my favorite Three 6 Mafia joints is "Tear Da Club Up." I'm from South Carolina and I wasn't even allowed to go to the club yet when that song came out, but it was tearing up my mother's Chevy Cavalier. It was one of those songs that you never forget. I have to ask you this next question just because I've wondered about this for 16 years. The reason I was introduced to your music early on was because of Bone Thugs-N-Harmony. Back then, there was a lot of speculation that there was some conflict between Triple 6 Mafia and Bone Thugs…
Juicy J: That was us being young and stupid, man. I'm cool with those guys. Those are good guys. We were young, stupid, ignorant. You know, when you're young you do some stupid shit and we did some stupid shit, man. But we're cool with those dudes, man. That wasn't no real beef, man. That was just some bullshit, you know what I mean? But it's all good. We're cool. I did a show with them in Canada. It was great, man. Crazy show. It was packed, sold out. We broke bread together. That's what it's about: working together, working with each other and making money together. It's about coming together and breaking bread.  
DX: No doubt, man. I'm glad to hear that. The conflict seemed like it faded away maybe 10 or 12 years ago, to be honest with you. Just being a long term fan of both groups, I never understood where that came from. I never knew how that originated and since I'm fortunate enough to be able to talk to you after 16 years of listening to your music, I have to ask you how it all started. Was it just similarities in your style? Triple 6 and Bone Thugs both used occult images in the music.
Juicy J: It was about a flow, or a style, or something like that. Honestly, I can't remember it was so long ago. But it was some B.S.
DX: Word. I feel you there. You have to grow up. You have to be a man. That's a big part of all of this.
Juicy J: You've got to be a man. You got to grow up and take care of your momma. My thing is: take care of your mama. Make sure your mama's good. Put some money in her pocket. Put something in her account. Buy her a brand new car. Tell her you love her. That's what it's about: taking care of your family and holding your house down. All those other things don't even matter. Life is too short out here, man. Life is too short.
DX: You guys have been talking about your next project, Laws Of Power, for a little while now. Is that still the title of Three 6's next project?
Juicy J: Right now, I'm about to drop this mixtape. I'm working with Wiz [Khalifa]. He's got a compilation he's gonna put out after his album. The Three 6 Mafia album, we have over 60 songs. Right now, I've got a meeting with Sony [Records] coming up. I don't know exactly what's going to take place, but we're going to strategize on how we're gonna put that Three 6 Mafia album together and when we're gonna release it. Like I said, I'm always working, man. I work 24 hours a day. Twenty-four, seven. All week, all day, I'm with it. I'm just waiting on the label to see how we're gonna move forward on this. Either way, I'm moving forward. Juicy J's gonna move forward regardless of what's going on. I'm always moving forward, so we're just gonna see what happens, man.     
DX: You guys have been great about winning in both worlds. You'll release Most Unknown, or Choices II: The Setup, or Last 2 Walk to the mainstream and have success. But then you guys have always been able to push those independent projects at the same time. You'll push a Lil Wyte album, for example. You're able to push the independent side of your music simultaneously. Is there ever a compromise? Have you ever felt like you've had to compromise yourselves in anyway by playing in two different sandboxes simultaneously the way you have for 20 years?
Juicy J: I think about the mainstream success independently from the independent success. At the end of the day, the majors still have to push the artists to another level, so you both need each other. But you've got to keep some independent hustle, regardless. Even though we're signed to a major label, I keep independent stuff coming out – mixtapes or independent albums on iTunes. You've gotta do that. That's extra money. Why would you not make extra money? These days you've gotta keep a whole lot of hustle plans on the table if you want to win big? Never put your eggs in one basket. I never put my eggs in one basket. I spread that shit out. I did movie stuff. I did shows. I did production. I did everything and I still do everything. I'm a producer. I still produce records. I do it all. You've got to spread yourself out. Bill Gates spread himself out. He's got Microsoft. He's got investments. He's got all kinds of stuff that we know about and don't know about. But that's how you make billions. He's got all those investments. He can eat off that. That's what you've got to do at the end of the day. You've got to stay busy. And nowadays you've got to stay even more busy because the game's changed a little bit. Records ain't selling like they used to. You've got to work even harder these days. You've got to be smart about the situation.
DX: One of our Twitter followers, @TheMightyDRisha, wants to know what's your favorite Horror movie?
Juicy J: Man, I used to like the horror movies that nobody would check out at Blockbuster – the no-name, independent Horror movies that nobody would ever pay attention to. To me, those are some of the greats. I can't really think of names of them right now because I ain't checked out a movie in a minute. Blockbuster's over with. This was back in the day. But I would say Friday The 13th [Part 1]. I would say Amityville Horror – that joint was crazy as hell. That's one of my favorites. Texas Chainsaw Massacre, the first one. It's always the first ones. The number twos and threes, they were cool. But that first one is always that classic one.
DX: Have you seen The Human Centipede?
Juicy J: Is that the new one?
DX: It's fairly new. It's another crazy movie that's probably not worth mentioning but I've never seen anything like it before. I'm not sure that's a good thing.
Juicy J: Nah, I've never seen [The Human Centipede].
DX: This last question comes from another Twitter follower who's a big Three 6 Mafia fan. Which one of y'all is holding on to that Oscar? Who's house is it sitting in?
Juicy J: We all got Oscars because there were three writers on the song. I got one. [DJ Paul] got one and [Frayser Boy] got one. Mine's is in a safe place. It still looks brand new. Sometimes I look at it, put my hands on it and touch it, then put it back in the safe place. It's in a safe, safe place.        
Purchase Music by Juicy J
Purchase Music by Three 6 Mafia