Since Shawty Lo made his music debut in 2006, Hip Hop has become even more ruthless with its consumption and disposal of new artists. Some would even say that L.O.'s first time around was a fluke, but the Atlanta label head knows exactly what he's doing. Six years after the national spotlight moved on, he's managed to land on his feet. The entrepreneurial rapper reappeared last summer to announce a freshly inked venture with 50 Cent's G-Unit Records and recently released his latest mixtape, Million Dolla Man.
The D4L founder is prepared to reclaim his spot in the Atlanta Hip Hop scene and revive the legacy of the G-Unit brand, one act at a time. Known for his penchant of dropping major club bangers, Shawty Lo has returned full force and ready to begin the next chapter of his career. DX had the opportunity to speak with Shawty Lo about his current goals, plans for domination and what it takes for an up and comer to get in the door at D4L/G-Unit.
Photograph by Shareif Ziyadat
HipHopDX: Where was your mindset while recording Million Dolla Man?
Shawty Lo: I've been good. Motivated by family and friends and I just give it my all. The streets want me to go back to the old Shawty Lo, like I was when I first came out. I never left, but complications and label situations with [Asylum Records], the old label I was with, made it probably feel like I was gone, but everything's still the same. My mindframe is good, I'm in good health and I'm ready to put out some good music.
DX: So what's the difference between the G Unit South that Lil Scrappy was signed to and your situation with G Unit South?
Shawty Lo: Everyone says G-Unit South, but my label's D4L/G Unit.
DX: What's your ultimate goal as the head of a G-Unit imprint?
Shawty Lo: We're trying to bring the legacy back to where it was when G-Unit [Records] first kicked off. I'm signing different artists out here in the south and everywhere else. I can do whatever I want to do right now but I just want to sign artists who are going to give it their all, give it 100% of what they do to make it be what it be.
DX: How's it been working with 50 Cent so far?
Shawty Lo: It's great, man. 50 [Cent] is a real genius. Just from me being with him this short time, I've learned a lot and I'm trying to follow in some of the same footsteps that he's created for himself.
DX: How has Shawty Lo changed since his debut onto the Hip Hop scene a few years ago?
Shawty Lo: Just maturity. You wouldn't even believe it. I'd just started rapping in 2006 so you know, a lot of people don't believe that I ain't have no songs, all the songs you heard then were the first songs that L.O. ever did in his life. It was something I tried, I did one song at the end of 2005, 2006 and the streets asked like, "Lo, you need to keep making songs like that." That's how I started rapping and it seems like some kinda way God blessed me and the streets caught fire to everything I was putting out, right at that time. I did two mixtapes, and [the Units In The City] album coming behind the second mixtape.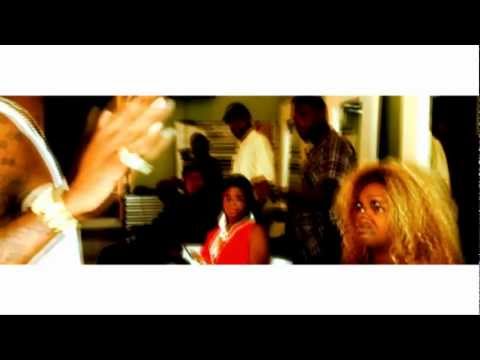 DX: Have you been writing songs during your hiatus or did you just pick up where you left off once you decided to come back?
Shawty Lo: I've always been writing. I never stopped. Always been putting out mixtapes. But like I said, I had situations with the old label and that's probably the only reason you haven't seen me on a national level or my songs on the charts. But I've always been putting out mixtapes and I've doing shows all over. I tour the States, got my passport two years ago, so I've been doing shows and just keeping myself afloat.
DX: What are your expectations with the release of Million Dolla Man?
Shawty Lo: I expect the best, nothing less. Everything I do I give it my all. I feel like all my music is album material.
DX: Which would you say is the biggest track on the project?
Shawty Lo: The "MVP" song featuring Rocko and Gucci Mane, produced by Zaytoven… I'm a big LeBron James fan and just before he won the MVP I did a hook to this beat Zaytoven had gave me but then I left it alone. I was doing other music and like maybe a week before LeBron and 'em had won the ring, I went back to it, like, "Aw man! Lemme finish this song up…" That's when I went and got Rocko and Gucci Mane and they blessed the track. Then I put it out a day later after the [Miami] Heat won the championship. When I put the song out it was on so many websites, in a couple of hours, it was crazy- the response. Three days later, we shot the video.
DX: What's the next visual going to be?
Shawty Lo: I'm trying to drop a video every week. I have a song called "Boss [Bitch]" featuring Tiffany Fox, Jai Jai and Lola Monroe. It's a very hot song, and we just [filmed] the video for that. "Friday Night" then "MDM (Million Dolla Man)." I'm tryna drop a video for every song on my mixtape.
DX: How do you manage your music career and record label while looking for new artists? Also, what qualities are you looking for from prospective signees?
Shawty Lo: I got a main team I work with, they help me. What I'm looking for from my artists is… I'm not just listening to a demo. I'm typing into the computer to see what they've been doing, if they stay out of state or in Atlanta. We try and go to different clubs to see how people react to their music, I just won't accept no demo. I wanna see what the artist can do. I want to see if they give it 100% of whatever doing. These days, albums aren't selling, and I don't want to lock artists into a contract and they don't go nowhere.
Purchase Music by Shawty Lo
Purchase Music by D4L
RELATED:Shawty Lo Talks Signing To G-Unit Records & Struggle With Diabetes